Two fire engines responding to the same emergency call crashed into each other on a roundabout at Canary Wharf last night.
Read the full story ›
Police were called to break up a "large fight" which involved a baseball bat, a man dislocating his shoulder and three arrests.
Read the full story ›
Advertisement
Crossrail Place opens today, with the building work finally complete. It's the first element of the Crossrail network to open to the public. It's made up of a shopping centre, restaurants and a roof garden, and sits just above the new Crossrail Canary Wharf station. The train station will be the first to open on the network.
A body has been pulled from the water by emergency services at South Quay near Canary Wharf. Police have identified the body, and say it may be linked to a man seen getting into the water last night. His death is not being treated as suspicious.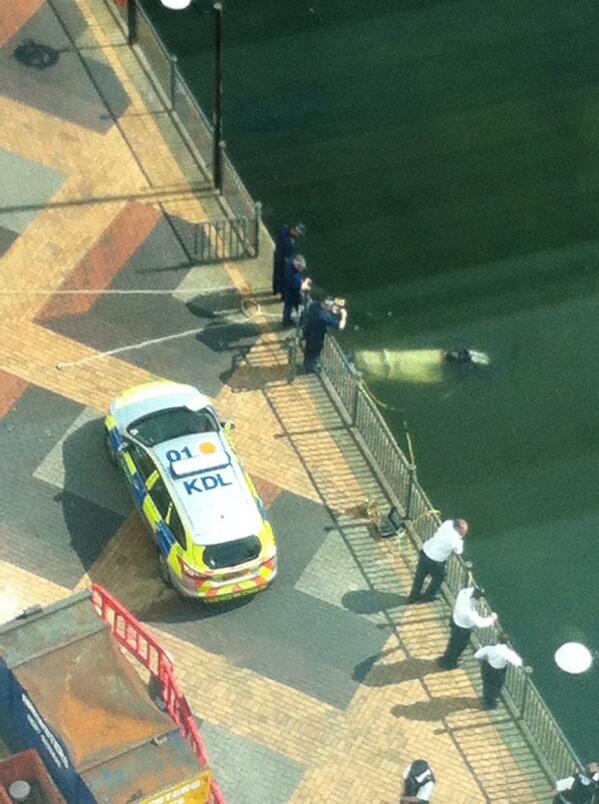 A 'suspicious package' that was obliterated in a controlled explosion by police this morning is now thought to have been a packed lunch left in the basket of a 'Boris' Bike.
Police confirmed they had sent a team to Barclays Canary Wharf HQ at around 9am to investigate - but it was given the all clear shortly afterwards.
Witnesses posted pictures of the aftermath on Twitter: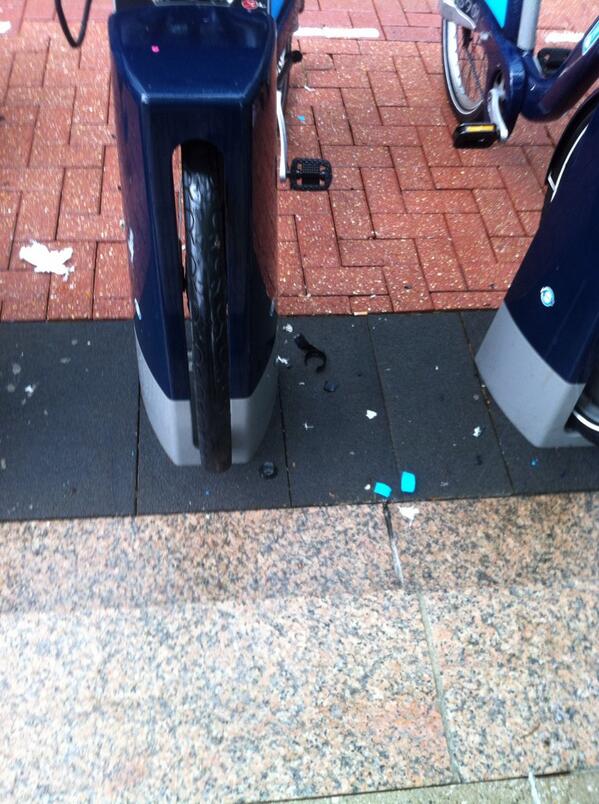 A bomb scare at Canary Wharf this morning that involved police carrying out a controlled explosion has now been resolved.
TfL said previous disruptions with bus routes had now returned to normal:
Routes 135 277 D3 D7 D8 on Churchill Place / Canary Wharf, E14 is now CLEARE from earlier incident. Buses back to normal line of route.
Advertisement
Police carried out a controlled explosion outside the Barclays HQ in Canary Wharf following a security alert, according to witnesses.
A bomb disposal unit arrived around 9am to investigate a suspect package - which police have since confirmed was a false alarm.
However, employees from nearby buildings have been kept inside since the incident began.
Offices in Canary Wharf have been put on lockdown after a suspicious package was found near to Barclays HQ.
Metropolitan Police confirmed they sent a bomb disposal squad to investigate the package just after 9am - but it turned out to be a false alarm.
Witnesses have been tweeting pictures of a bomb disposal robot and empty streets at the scene: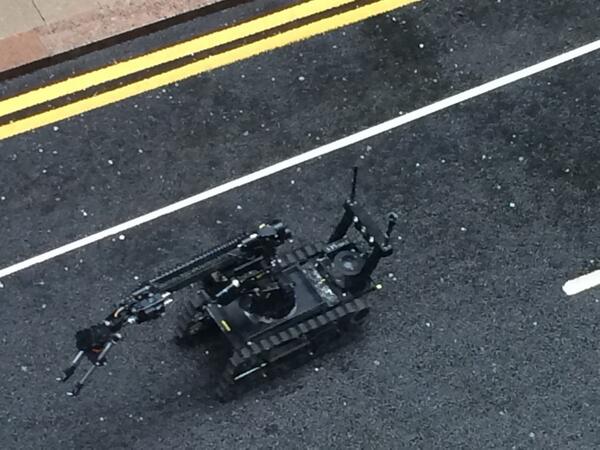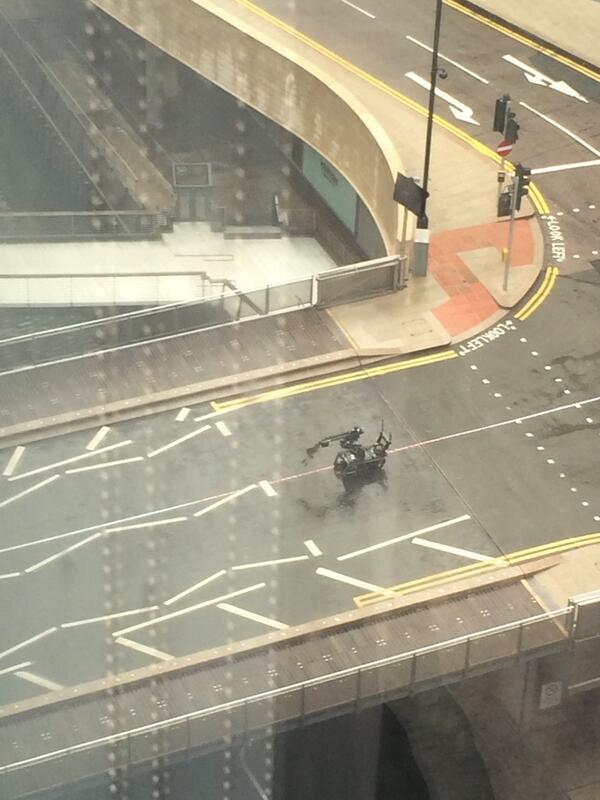 A technology expert died this morning after falling from JP Morgan's headquarters in Canary Wharf. 39-year-old Gabriel Magee had worked for the company for 10 years. In a statement shortly after his death, JP Morgan said:
We are deeply saddened to have lost a member of the JP Morgan family at 25 Bank Street today. Our thoughts and sympathy are with his family and his friends.
No arrests have been made and the incident is being treated as non-suspicious at this early stage. Officers from Tower Hamlets are investigating the circumstances. No further information is available.
– Metropolitan Police
Load more updates