The former Atletico striker's shot was deflected in off a defender. Chelsea now lead 1-0 on aggregate with 35 minutes played of the second leg of the Champions League semi-final. We cannot now have extra time.
Chelsea's first-leg draw with Atletico Madrid was marred by injuries to goalkeeper Petr Cech and captain John Terry.
Cech was ruled out for the season with a dislocated shoulder and Terry suffered an ankle injury to rule him out of next Wednesday's second leg at Stamford Bridge.
Jose Mourinho's selection problems are mounting after Frank Lampard and John Obi Mikel were ruled out of the second leg through suspension while Samuel Eto'o and Eden Hazard also struggling with injuries.
"Petr Cech's season over. And John - we have to play the final for him to play with us," Mourinho said.
"We had problems before the game, we had problems during the game, we lost four players during the game, two with injuries, two with yellow cards, but we will fight."
Advertisement
Chelsea have drawn 0-0 against Atletico Madrid at the Vicente Calderon in the first leg of their Champions League semi-final tie. Chelsea goalkeeper Petr Cech had to be taken off after an awkward fall 17 minutes into the game. Madrid will head to Stamford Bridge for next weeks second leg.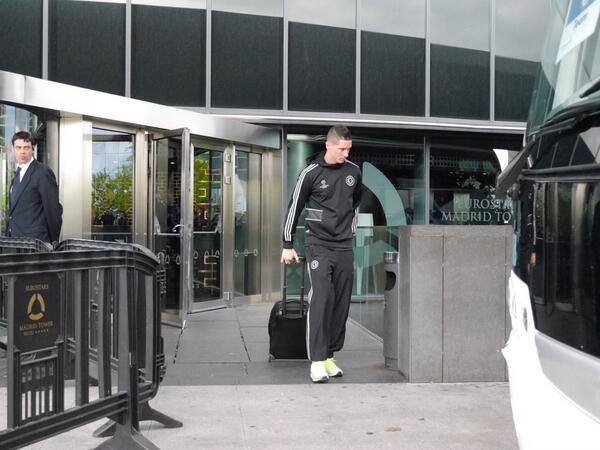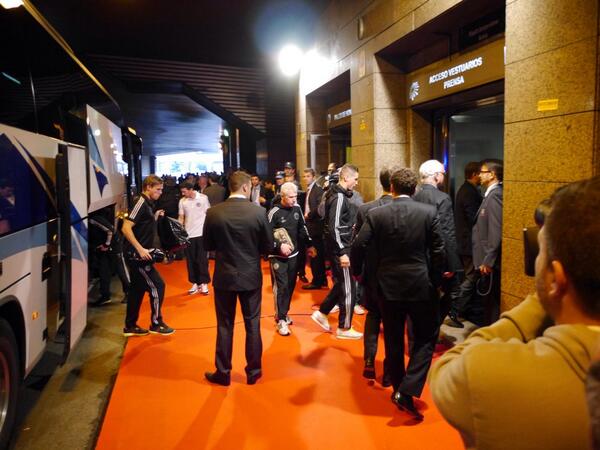 As the Blues prepare to face Atletico Madrid in the first leg at the Vicente Calderon, we take a detailed look at their opponents.
Read the full story ›
Advertisement
Chelsea defender David Luiz has said he is "still thirsty" for Champions League glory ahead of Chelsea's semi-final against Atletico Madrid on Tuesday night.
The Brazilian defender was part of the Chelsea side who lifted the famous trophy in 2012, and he is keen to repeat the feat in the final next month.
"We are all enthusiastic, playing in a semi-final is important for all. Atletico have great history and have won many titles. It's a dream to play in a semi-final, I was lucky enough to play [in the final] two years ago and I'm still thirsty for it," Luiz said.
"Everybody has a dream, tomorrow will be a great game and I'm privileged to play in such big matches.
"I think we have a great team, we've managed to reach the semi-final, we all want to win and let's hope we can get to the final."
Jose Mourinho insisted his only focus was Chelsea's Champions League semi-final against Atletico Madrid as he refused to discuss the London side's domestic difficulties.
The Blues face Atletico in the first leg of the European tie on Tuesday night as they aim to put a damaging loss to Sunderland behind them.
"If you want to speak about the Premier League you have 19 teams in England that you can speak with," Mourinho said.
"We are lucky to be involved in the Champions League, so we are lucky that in the next two days we don't think about the Premier League and what's happened and what is going to happen because now we only think about (the match)."
Mourinho has never led Chelsea into the Champions League final after previously losing against Liverpool in two semi-finals during his previous stint as manager.
On-loan Belgian goalkeeper Thibaut Courtois can face parent club Chelsea in the Champions League semi-finals, UEFA has said.
It was reported that Chelsea would demand a significant fee from the Spanish side if they were drawn together to allow the 21-year-old to play but the European football body said it expects Courtois to face the London side.
"Both the UEFA Champions League and the UEFA disciplinary regulations contain clear provisions which strictly forbid any club to exert, or attempt to exert, any influence whatsoever over the players that another club may (or may not) field in a match," a statement read.
"It follows that any provision in a private contract between clubs which might function in such a way as to influence who a club fields in a match is null, void and unenforceable so far as UEFA is concerned.
"Furthermore, any attempt to enforce such a provision would be a clear violation of both the UEFA Champions League and the UEFA disciplinary regulations and would therefore be sanctioned accordingly."
Chelsea will face Atletico Madrid in the semi-finals of the Champions League.
Bayern Munich will play Real Madrid in the other tie.
The first legs will be played on April 22-23 and the second legs on April 29-30.
The final of the competition will be held at Benfica's Estadio Da Luz in Lisbon on May 24.
Load more updates