Farringdon nightclub Fabric reopens tonight.
The club had its licence revoked by Islington Council but reached an agreement with Scotland Yard and the council in November.
Advertisement
Rail services through Farringdon are being delayed again tonight as engineers carrying out safety checks.
Read the full story ›
A spokesman for train operator Thameslink says more than half a million litres of water have been pumped from a rail tunnel between Farringdon and St Pancras stations.
Travellers faced severe disruption this morning cased by flooding in the tunnel after a watermain burst on Friday.
A normal service is expected to run tomorrow.
Stuart Cheshire, Passenger Service Director for Thameslink, said: "After four days of disruption we're pleased to confirm that we will be able to operate to our normal timetable tomorrow.
"This has been incredibly frustrating for everyone and I would like to thank our passengers for their patience as well as railway staff for all their hard work."
Commuters are facing rush hour travel chaos this evening as underground flooding at Farringdon stations causes Thameslink to run only a quarter of it's peak rail services.
Passengers are facing short notice delays and alterations due to the deep flooding from a 16 inch burst water main in a tunnel between Farringdon and St Pancras International . Some trains are managing to pass through while Network Rail pumps out the water, but services are heavily disrupted.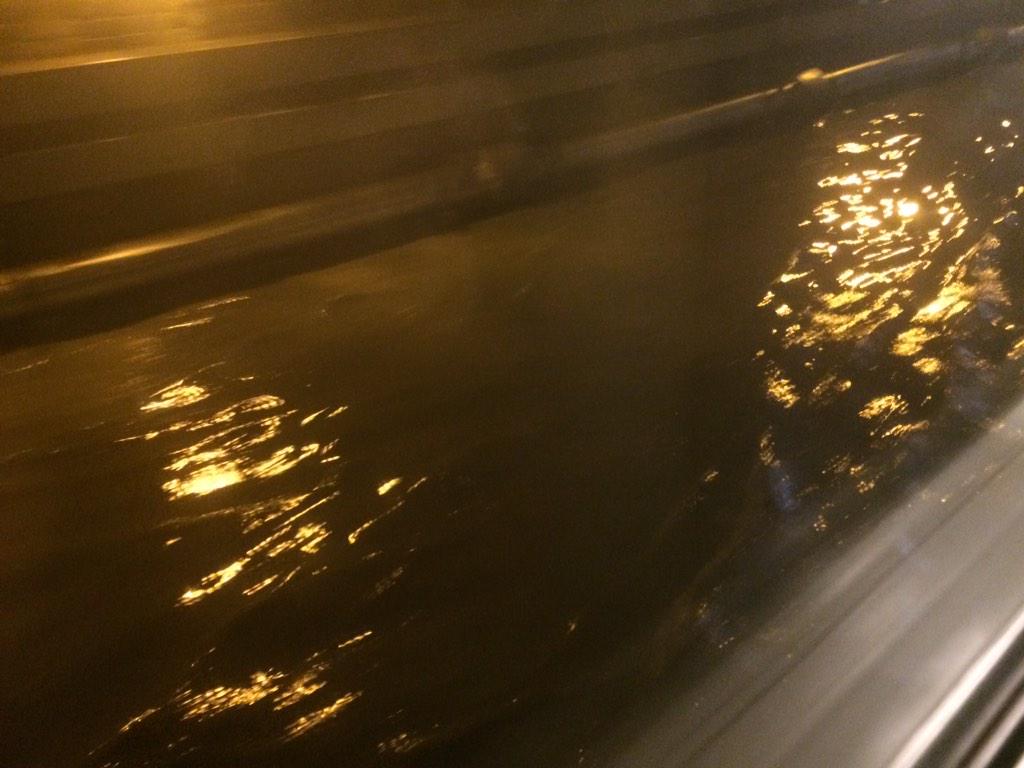 It is understood that water company engineers need to isolate the leak without cutting off essential supplies to a nearby hospital. Even if the leak is repaired soon, there will be a major knock-on impact on this evening's services.
We'll do our very best to get people home tonight as quickly as possible but the burst water main is causing significant disruption. We've brought in buses and extra staff and we're pushing out messages through all available means to encourage people to start home earlier if possible and to leave longer for their journeys.
– Stuart Cheshire, Thameslink's Passenger Service Director
Passengers are being advised to taske an alternate route home if possible. Thameslink plans to run services half hourly between Bedford and Brighton, and hourly services on the Wimbledon branch of the line. Sevenoaks-bound Thameslink services will start and terminate at London Blackfriars
A woman is in a critical condition after hit by a van in central London. Emergency services were called to Farringdon Road at around 4: 30 this morning.
The woman, thought to be in her 20s, was a pedestrian. She is being treated for a serious head injury.
In a statement, the Met Police said: "We are appealing for information following a road traffic collision which left a woman pedestrian critically injured. There have been no arrests."
Advertisement
An altercation took place between a cyclist and a male occupant of a white vehicle.

The cyclist was apparently assaulted causing him to fall off his bike. The cyclist rode off from the scene.

At this stage no arrests have been made. Enquiries are continuing.
– Metropolitan Police
A video appearing to show a man get out a car and punch a cyclist during the morning rush hour in central London is being investigated by police. The white Audi stops in a 'bike box' at traffic lights, an area designated for cyclists. The cyclist points out the driver's mistake, but he speeds off.
They both meet again at the next set of lights on Farringdon Road, where a man appears to get out his car and hit the cyclist.
The video was recorded on Thursday the 23 of January at around 9am.
Work on Crossrail has exposed a burial ground opened in Farringdon at the time of the Black Death.
Read the full story ›
The first evidence of a lost London burial ground has been uncovered by archaeologists working on the Crossrail project. Historical records referenced a Farringdon burial ground dubbed no mans land which opened during the Black Death Plague in 1348.
Despite significant development in the area the burial ground has not been located, until now. The limited written records suggest up to 50,000 people may have been buried there in less than three years. Nick Thatcher reports
Load more updates