The Mayor of London has the power to make a profound and lasting difference to the lives of millions of Londoners, and I've made no secret that I've been preparing my plan. But my fervent belief is that London's best hope for a better future is a Labour Government, so all of my campaigning energy is directed towards helping our Labour candidates in marginal seats win in 2015.

Applications to be Labour's candidate for Mayor of London don't open until after the election, so that is the appropriate time for a formal declaration. I'm standing down as MP for Dulwich and West Norwood so that I can fully prepare for meeting that challenge, and I intend to bring a plan for London that will be bold, ambitious, and will meet the aspirations of all Londoners
– Dame Tessa Jowell, Dulwich and West Norwood MP
The former Olympics Minister Dame Tessa Jowell has said she is planning to stand for Mayor of London at the election in 2016. The Dulwich and West Norwood MP has already announced she will be quitting the House of Commons at the next General Election.
Advertisement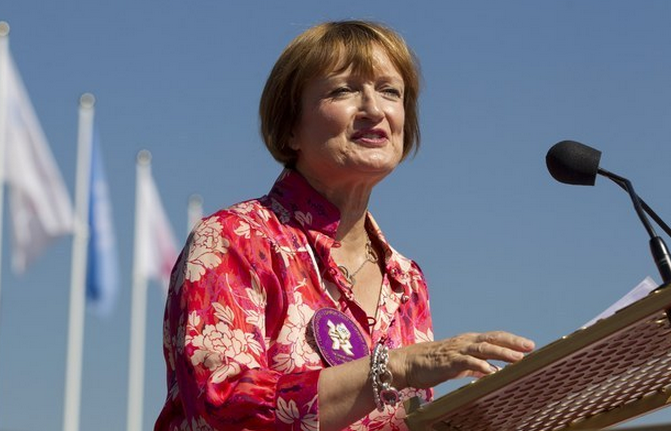 Ken Livingstone's election chances have received a potential boost thanks to his cosy relationship with Green candidate Jenny Jones. The London Green Party urged members to give Livingstone their second preference vote.
The decision was hardly a surprise - Livingstone appointed Jones as his deputy during his first term as mayor and plans to make her his cycling advisor if elected next month.
Meanwhile Boris Johnson's supporters accused Livingstone of making "false claims" in the ongoing row about fares. Livingstone wants to cut fares by 7 per cent, claiming Transport for London has a secret £336m surplus. The Conservatives insist the money is earmarked for investment.
Labour leader Ed Miliband joined his party's mayoral candidate, Ken Livingstone, on the campaign trail in Bromley today.
He said the battle lines between Labour and the Conservatives were clear.
Labour mayoral candidate Ken Livingstone hit the campaign trail in Bromley today, explaining how his pledge to cut fares on public transport could effect people living on the outskirts of London.
Advertisement
Ken Livingstone was joined by Labour party leader Ed Miliband for the unveiling of a new campaign poster.
It claims that Londoners will be £1,000 better off if they vote for Mr Livingstone in the upcoming mayoral elections.
Ed Miliband and Ken Livingstone will unveil a poster this morning to tie in with Livingstone's London mayoral campaign.
In her first television interview Independent Mayoral Candidate Siobhan Benita gives her views on the third runway at Heathrow, reducing transport fares for low-paid workers; driverless trains and much more.
Ken Livingstone told Glen Goodman about his plans for London's transport system if he is voted in as London Mayor.
Load more updates