Ringo Starr, who claimed today to be the first person to ever take a selfie, said the Beatles never needed to take a 'holiday'.
Read the full story ›
He's more used to travelling by chauffeur driver limo or private jet, but yesterday One Direction star Niall Horan swapped one the luxuries of celebrity life for the not so glamorous surroundings of London Underground.
The singer chose to travel around London by Tube and snapped a selfie while he was at it.
Despite being one of the most famous pop stars on the planet, Niall appeared to travel around the capital completely unnoticed by his fellow travellers. Needless to say his choice of transport caused a huge stir on Twitter.
IMAGINE ACTUALLY SEEING NIALL HORAN IN THE TUBE BY HIMSELF JUST SITTING THERE ALONE AND YOU ARE THE ONLY ONE WHO NOTICES NIALL HORAN
why is niall riding the tube when he could literally hire a private jet to go down the street http://t.co/1XWdjR0KZx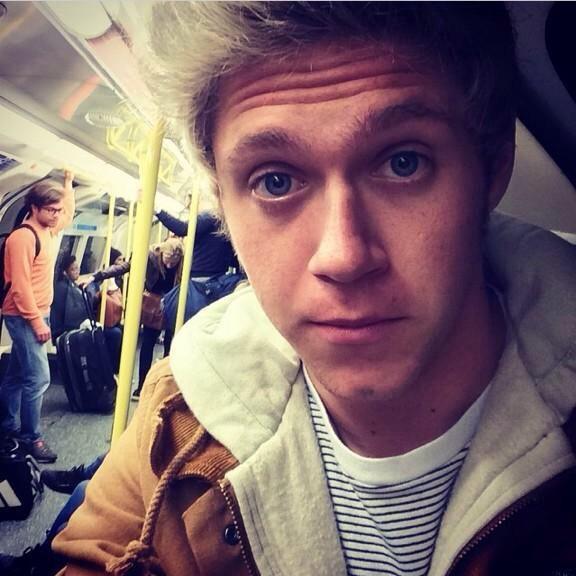 Advertisement
One Direction star Harry Styles was spotted strolling around a park in London's East End over the weekend. According to the Hackney Gazette, the singer walked around Clissold Park and had his photo taken with fans. He also enjoyed a pint at The Prince pub on Kynaston Road.
I have never been more happy I still can't believe I met @harry_styles I thought if would only stay a dream
One woman gets a romantic proposal from One Direction frontman on her own wedding day.
Read the full story ›
One Direction pay tribute to a teenage girl who ran a fan club Twitter account, after she dies suddenly from a suspected heart attack.
Read the full story ›
Advertisement
One Direction have paid tribute to teenage fan who died after suffering a suspected heart attack at school in Hounslow on Tuesday.
Magadelena Szablinska regularly met members of the band and ran a twitter fan site called 1DCrew.
Harry Styles tweeted 'It's incredibly sad to hear the news about Magda. She was so so lovely, I am thinking of her and her family'.
Directioners descended into London's Leicester Square in their thousands this evening, for the world premiere of One Direction: This is Us.
Read the full story ›
Twitter UK has confirmed more than 3.6 million tweets were posted on Twitter about One Direction and the One Direction world premiere in London.
One Direction is the most followed UK band on Twitter with more than 14 million followers.
Twitter revealed that the hashtag #1DMoviePremiere was used more than 1.9 million times over the last 24 hours.
Load more updates