The apartments at Abbey Wood in south east London are being marketed at an 'exclusive launch' in Hong Kong at the end of the month.
Read the full story ›
House prices in five UK cities have been rising faster than in the capital.
Findings by Hometrack found house price growth in London slowed by two-thirds in the last quarter to 0.5%. That is compared to 1.4% three months ago.
Meanwhile property in Edinburgh, Glasgow, Southampton, Bristol and Birmingham rose at a faster pace in the three months to November.
Edinburgh (1.8%) and Glasgow (0.9%) registered the fastest house price inflation in the last quarter, as demand fed back into the market post-referendum.
The greatest reversal was seen in Aberdeen (-0.4%) and Cambridge (-0.2%), but Oxford (0.3%), Cardiff (0.2%) and Bournemouth (0.1%) also showed pronounced slowdowns.
Advertisement
Top of the list, a £50 million penthouse. No prizes for guessing which city it's in.
Read the full story ›
It didn't take long for the converted flower shop to be snapped up. 220,000 people looked at the advert on Zoopla.
Read the full story ›
Protesters in Kensington have forced the world's biggest property fair to close.
The MIPIM property event attracts thousands of investors and developers every year.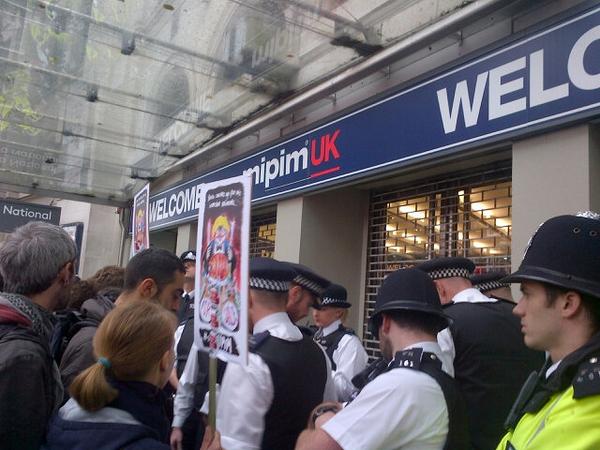 But the event has become a target for protests highlighting London's housing crisis.
A developer in London is causing a stir in the property market with an unusual business plan - she builds properties, sells them, and gives all the profits away.
Charlotte Grobien has already raised a million pounds, and has a target of a half a million more by Christmas.
Ruth Zorko went to meet her and representatives of two of her chosen charities, Whizz-Kidz and The Eikon Charity.
Advertisement
A London flat which was home to George Harrison and Ringo Starr in the 1960s has been put on the market for £2.5 million.
Read the full story ›
Property values in London have surged ahead of the rest of the country, recording a 19.1% year-on-year jump and taking the average property price in the capital to £514,000.
Nationally prices have reached a new record high of £272,000 on average after rising by 11.7% over the last year, according to figures from the Office for National Statistics.
An estate agents has calculated that residential property in London is now worth over £1.5 trillion.
Read the full story ›
Homes in London cost an average of £42,000 higher if they are within five minutes' walk of a station, a survey has found.
Read the full story ›
Load more updates