Police are investigating after footage emerged of a Spurs fan urinating in a cup and then hurling it at West Ham supporters.
Read the full story ›
Spurs fans can today catch a glimpse inside the club's new stadium.
Opening in 2018, Tottenham's new home will hold 61,000, making it London's largest capacity football ground.
And there's something for everyone - it'll boast the world's first stadium micro-brewery and in-house bakery.
Advertisement
Spurs striker Emmanuel Adebayor has been released from his contract with the club.
Tottenham's official Twitter account linked to a statement that said they had reached a mutual agreement to release him before the contract had run its course.
Coach Mauricio Pochettino had previously said he had no plans to include the striker in his squad this season.
Adebayor has been training with Tottenham's Under-21s since the transfer window closed.
We can confirm that we've reached a mutual agreement with @e_adebayor which will see him released from his contract with the Club.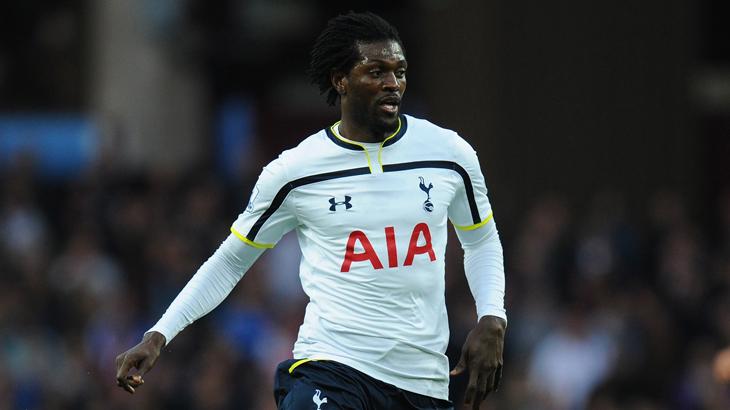 Don't understand Pochettino's decision - why would he trade down?
Welcome Mauricio Pochettino! I hope I get to see one of his Spurs teams play but I can't get to WHL til November so it's probably 50/50.
Mauricio Pochettino is the new manager of Spurs. Needed to get that tweet out quickly before they fire him.
On a serious note, I like Pochettino's style of play. Could be a really good appointment if he's given time, support and a say in transfers.
This is a Club with tremendous history and prestige and I am honoured to have been given this opportunity to be its Head Coach.

There is an abundance of top-class talent at the Club and I am looking forward to starting work with the squad.

Tottenham Hotspur has a huge following across the world and I have great admiration for the passion the fans show for this team. We are determined to give the supporters the kind of attacking football and success that we are all looking to achieve.
– NEW SPURS HEAD COACH MAURICIO POCHETTINO
Advertisement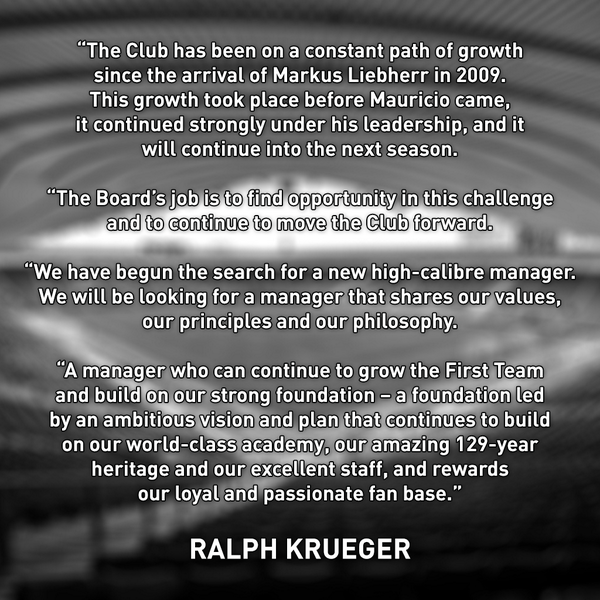 Southampton have accepted that manager Mauricio Pochettino will leave the club to join Premier League rivals Spurs.
Despite the growing rumours about a move to Spurs, Mauricio Pochettino is refusing to be drawn on speculation.
I want to say that I still have one more year on my contract.

It is only normal that these rumours will start cropping up. We know the rules with how these things happen in England.

We (he and Southampton) will sit down and we will talk. This is the end of a five-year project, we have achieved what we wanted from this project and now a new project has to start.

I have said that this club now deserves to be in a new project, the board has to decide how that happens, two years, three years or four years - I just want to sit down and talk and we will see what happens.
– Mauricio Pochettino
Southampton boss Mauricio Pochettino is reportedly in advanced talks with Tottenham to become their next manager.
Mauricio Pochettino has been linked with the role at Spurs for some time, and is the favourite to to succeed Tim Sherwood.
Load more updates