A burst water main in Hammersmith has left people trapped in cars and restaurants after it caused major flooding.
Read the full story ›
Thames Water and local councils will today face questions over the rise of burst water mains in London.
Millions of pounds' worth of damage was done by floods caused by burst mains in Islington and Blackheath last December.
Advertisement
If the tunnel had been in operation last year, it would have captured 97% of the sewage that poured in to London's river. Hardly a week goes by when untreated sewage is pouring in to London's river and we are pleased that we can now start to tackle this archaic problem. This is a huge project but it's a huge problem, and we can now get on with tackling it. It's no easy task, but we're confident that we can deliver this project and still achieve our aim of minimising the impact on our customer bills.
– Andy Mitchell, chief executive of Thames Tideway Tunnel
Thames Water has been given the go-ahead to start building London's 'super sewer' which will tackle the sewage pollution in to the tidal River Thames.
The 25km tunnel will run underground from Acton in West London, and travel roughly the line underneath the river to Abbey Mills Pumping Station in East London, where it will connect to the Lee Tunnel. Its construction means water bills will rise £70-80 by the mid 2020s.
A street in Croydon has been closed by police after a burst water main flooded the area, causing 30 homes to be evacuated. Thames Water said residents reported water gushing down Long Lane at 6am this morning. Firefighters are using tankers to pump out the water.
London Fire Brigade has been called in to pump water from a block of flats after a Thames Water main burst. Phillip Morton says there's still no running water in the building:
Advertisement
Hundreds of people in south London have been without water since yesterday evening after mains water pipes burst. It has meant residents of two blocks of flats are also without power, after the electricity supply had to be cut off for safety reasons.
The London Fire Brigade has been pumping water from the basement of the building since this morning. Wandsworth Council have apologised for any inconvenience and said they were working with Thames Water to fix the issue.
Thames Water has apologised to customers in the E14 postcode area who are without water this morning.
The company said engineers were working to resolve the issues as soon as possible.
E14: Sorry to customers who are without water this morning. Our engineers are on site working to fix the issue as soon as possible.
I love living by the Thames,but usually u see a wall with a good metre drop to the water next to the boats. http://t.co/5YbHim6TK4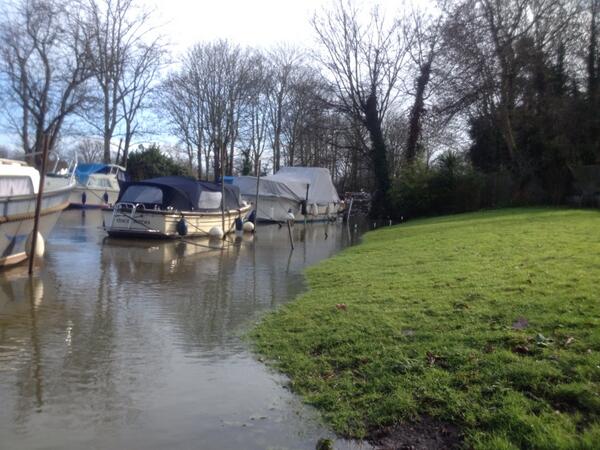 PLA Thames Barrier Navigation Control advises that the @envagencyse Thames Barrier will close at 1800 until 2200 approx. this evening.
Load more updates