'Anti-homeless' spikes outside Southwark flats covered over
It's been reported spikes designed to deter rough sleepers have been covered over.
View all 21 updates ›
'Anti-homeless people' studs outside block of flats
Metal studs have gone up outside a block of flats in London, appearing to stop people loitering in the doorway.
Sally Hitchiner posted photographs of the doorway, prompting hundreds of comments on social networking site Twitter. She believes they have been placed there to stop homeless people sleeping there.
Anti-homeless people studs outside 118 Southwark Bridge Road, London. Such a negative message! http://t.co/OBziMGpPlb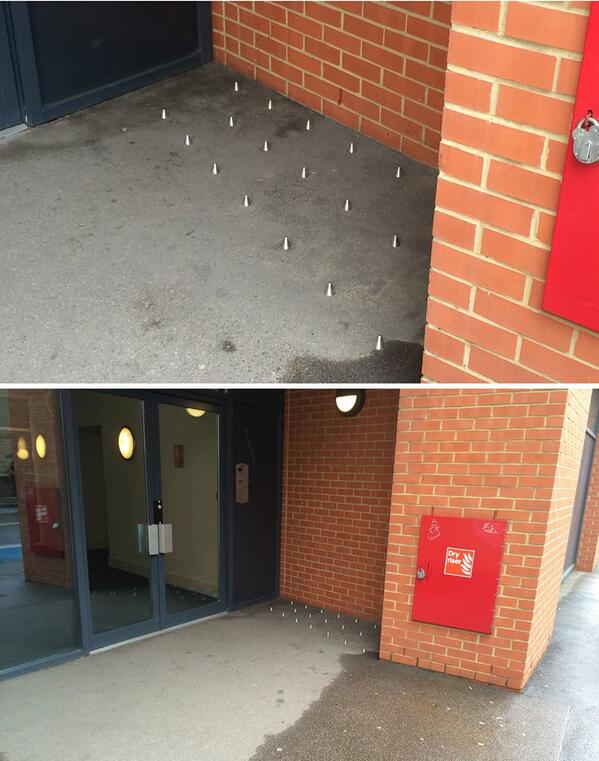 More on this story
The studs on windows of the Regent St branch of Tesco Metro were last night covered in concrete by activists.

The mayor demanded the removal of a dozen metal studs which were installed at the entrance to flats in Southwark.