Jenny Jones on police 'extremists' list
Political movements of Green Party peer Jenny Jones on police list of "domestic extremists".
View all 2 updates ›
Attendance at marches and rallies recorded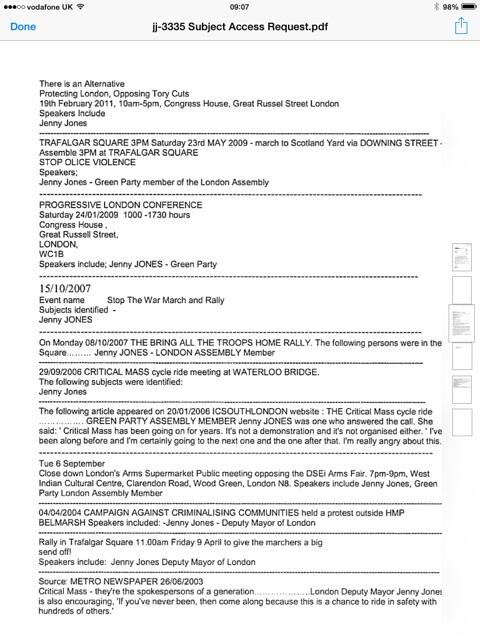 More top news
Kristian Smith continued to live in the one-bedroom flat and used Antoinette Donegan's bank card and mobile phone as she lay dead.

The leak got into gas pipes which meant supplies had to be cut off in the TW9 area.

Baby Edward was only 12 hours old when he was found in a babygrow and hat in Dalston.