Hundreds of people have packed out a chapel in Southampton for the funeral of an RAF veteran with no surviving relatives.
Read the full story ›
Today, the Princess Royal was at Brize Norton as the RAF marked 100 years since the formation of 101 squadron, with a special flypast. Since it formed the squadron has flown more bombing raids than any other in the second world war, dropped the first and last bombs on the Falklands, and carried the last troops out of Afghanistan. Penny Silvester has more.
Advertisement
Number 101 Squadron are celebrating their centenary at RAF Brize Norton in Oxfordshire.
Her Royal Highness, The Princess Royal, is attending the Centenary celebrations. The unit was formed in South farnborough on the 12th July 1917. Two weeks later its air and ground crews were deployed to the Western Front during World War One.
In more recent times, No. 101 Squadron's crews have been deployed in the Gulf and the Falklands. Its teams have also supported both the AAR (air-to-air refuelling) and AT (Air Transport) roles in a number of Armed Forces deployments all over the world.
A tribute to one of the most visionary leaders of World War Two has been unveiled at the Battle of Britain Memorial at Capel-le-Ferne in Kent. The bust of Air Chief Marshall Sir Hugh Dowding, who led Fighter Command through 1940, was unveiled by Prince of Michael of Kent. John Ryall reports.
The interviewees are the sculptor, Will Davies; Richard Hunting from The Battle of Britain Memorial Trust; and Wing Commander Paul Farnes DFM, a Battle of Britain fighter-pilot.
Crowds have gathered at Carterton in Oxfordshire to mark the awarding of the Freedom of the Town to the Royal Air Force.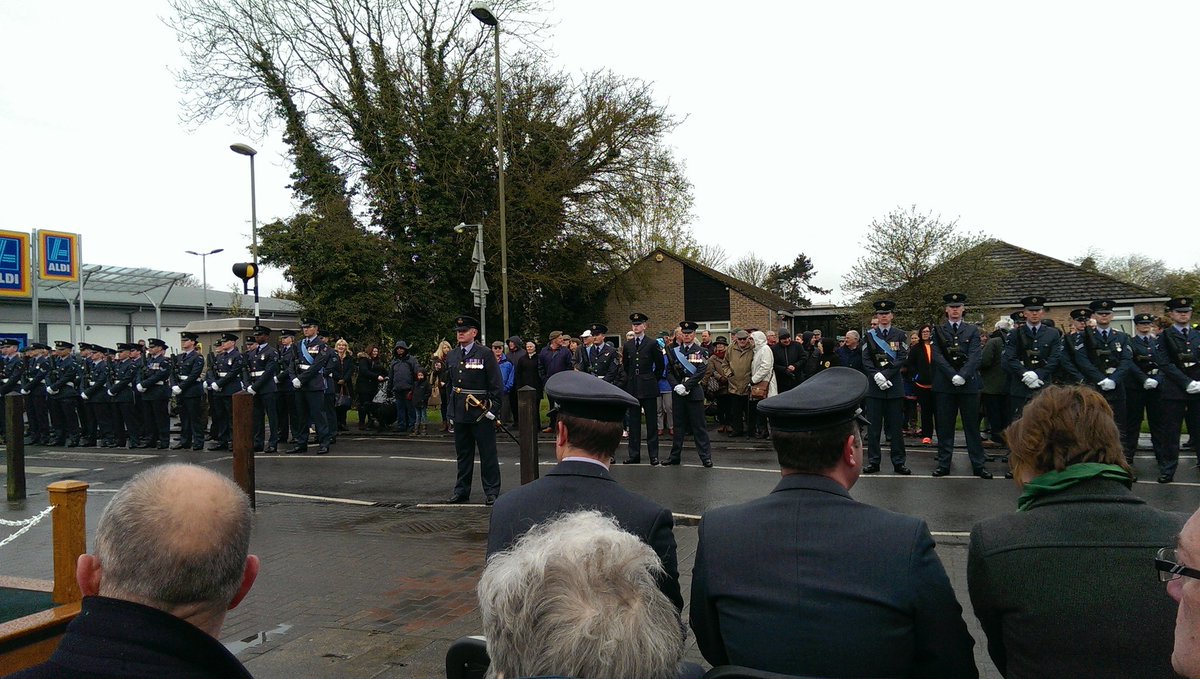 Advertisement
A Royal Air Force Chinook pilot who skilfully guided his helicopter through dense fog to try to save an Afghan soldier's life has been awarded a Queen's Commendation for Bravery in the Air.
Flight Lieutenant Chris Gent, who is 31, from 27 Squadron at RAF Odiham in Hampshire, flew his Chinook on a Medical Emergency Response Team mission. He tried to save the life of an Afghan National Army soldier who had been shot in the head by insurgents.
RAF Benson has been home to the military's Merlin helicopters for the last ten years. Now, though, after deployments in Bosnia, Iraq and Afghanistan, they are leaving the base, headed for pastures new.
Under the Government's Strategic Defence and Security Review the Merlins will be refitted and then join the Royal Navy replacing the retiring Sea King. Juliette Fletcher reports.
Staff at RAF Benson in Oxfordshire willl be celebrating ten years of the Merlin Force later.
The helicopters have been on operations in places like Bosnia, Iraq and Afghanistan for the last decade.
Load more updates