Sulaiman Wihba smuggled himself into the UK in a lorry of frozen chips in order to escape war-torn Syria.
Read the full story ›
Refugees at schools in Reading have been given extra help to get their education back on track thanks to older students at the local university.
Hundreds of undergraduates - many of whom are overseas students - are giving up their time to go into local schools and help pupils who don't speak English. Penny Silvester reports.
Advertisement
A year ago they were two teenage boys from Damascus - often too scared of the bombings and gunfire to go to school or even take their exams.
But now Sulaiman Wihba and Elias Badin have begun a new life at a public school in Sussex, trying to put the horror of their childhoods behind them.
They are thought to be the first Syrian refugees to be offered such a scholarship, but their teachers say we have a duty to do more - comparing their plight to that of children caught up in the conflicts of World War Two.
Andy Dickenson has been to meet them and also speaks to Steve Marshall-Taylor of Brighton College.
A Rochester father of three is close to completing a 274km walk from Budapest to Vienna for charity.
Paul Barrett was inspired to take on the challenge after witnessing the plight of refugees while on holiday last year. He's so far raised over £2,000.
Paul said: "This is my tiny show of solidarity for those fleeing war, and perhaps a way of raising awareness in some small way for such an immense, huge problem."
Paul's raising money for Kent Refugee Action Network.
Few of us can forget those haunting images of migrants, clinging to overcrowded boats, risking their lives to escape persecution.
But how should we respond to their pleas for help?
That's a question which children at a primary school in Sussex have been exploring, using the ancient art of Origami, or paper folding.
Malcolm Shaw spoke to Bern O'Donaghue of Refugees Crossing, Alex Ntung from Migrant Help UK, and Susannah Singh of Christ Church CE Primary School, St Leonards.
With no long term plan in place - 13 years after the Iraq invasion - the chaos continues to this day.
A breakdown in law and order, saw a rise of insurgents and the escalation of extremism.
It forced hundreds of thousands of Iraqis to flee - and today we spoke to those who came to our region in search of safety.
ITV Meridian spoke to Iraqi refugee Maha Tai.
Advertisement
Brighton is hoping to take on more refugees to add to the 33 unaccompanied minors from across Europe that have already been given sanctuary by the city.
It comes after the leader of the council, Warren Morgan, met with refugee campaigners at the weekend.
"Our Hummingbird team works with lots of unaccompanied minors in Calais who are at extreme risk of exploitation and harm.

"We know just how desperate and vulnerable they are. We have a whole team here in Brighton, ready to do everything we can to support and welcome them to our city".
– Founder and Chair of The Hummingbird Project Elaine Ortiz
A charity which helps refugees in Oxford says its been inundated with people seeking help. There has been an increase in the number of people from the Sudanese and Syrian communities asking for help for food and shelter or advice in the area.
The charity Asylum Welcome has said that the number of people who have turned to its services has risen rapidly.
In 2013, 737 refugees sought help from their staff. That figure rose to 874 in 2014, but in the last year 1,000 people have asked for assistance. Mel Bloor reports.
An aid convoy of around 250 vehicles has been held at the Port of Dover after French authorities refused them entry to France.
The Convoy to Calais is a coalition of various charities and groups who had planned to travel via ferry to deliver aid to the so-called 'jungle' refugee camp at Calais in France.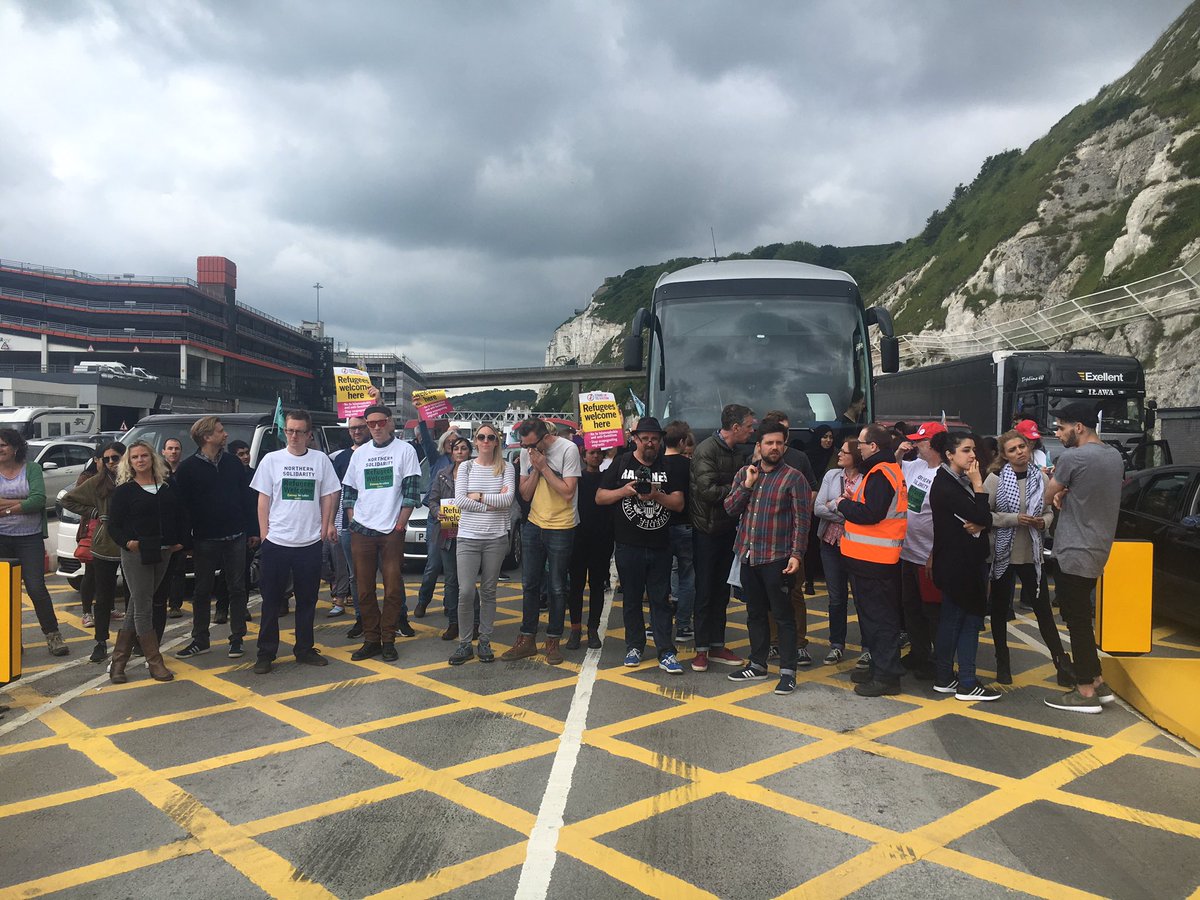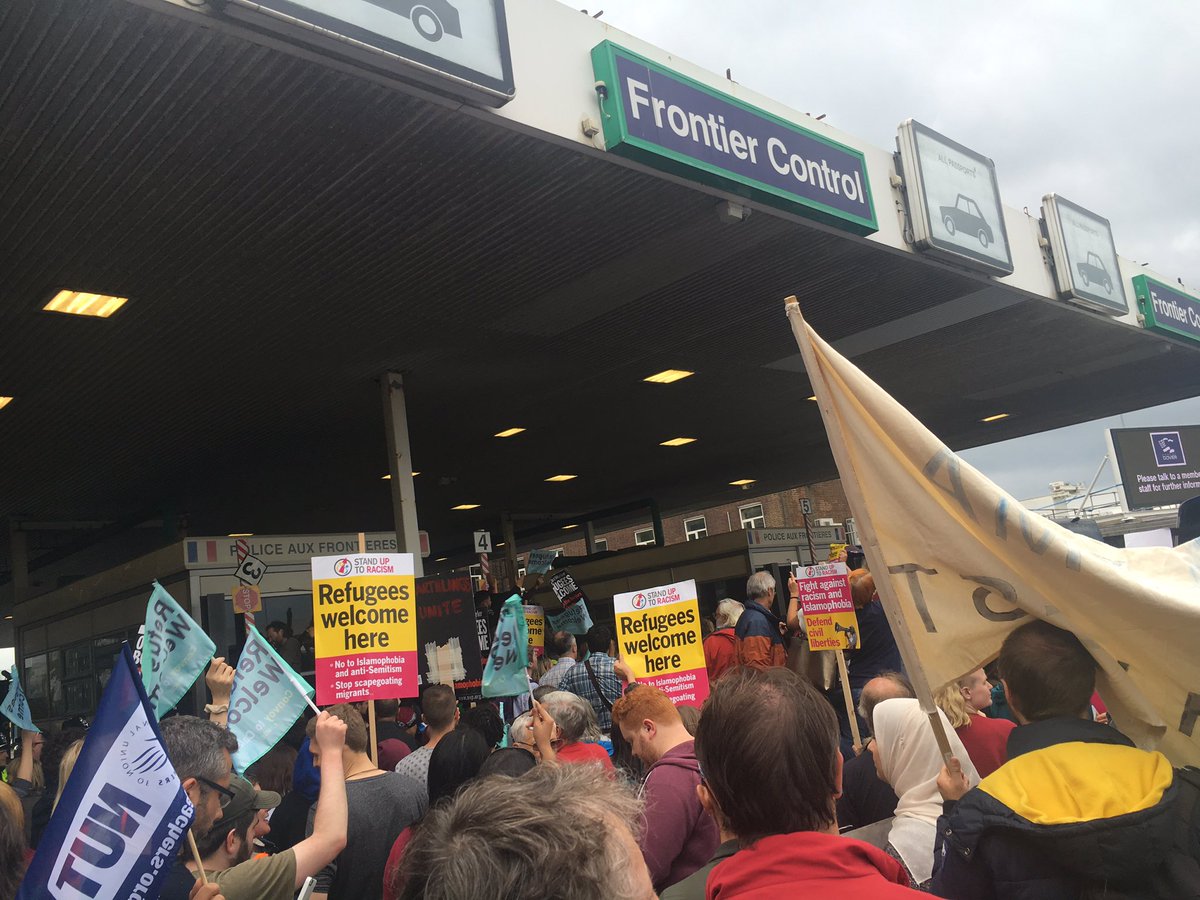 Twelve people have been arrested in Brighton in connection with an anti-immigration demonstration in the city. The detentions followed reports of assault and criminal damage.
At the same time, residents of Kemptown prepared instead for their biggest ever carnival - in which they welcomed refugees.
Andy Dickenson speaks to Elaine Ortiz of the Hummingbird Project, Fr Andrew Woodward of St Mary's Church, and Richard Williams from Sanctuary on Sea.
Load more updates