A dramatic rescue near Windsor after a horse got its leg trapped in a wooden bridge.
Read the full story ›
Advertisement
The small brindle terrier called Max was rescued by the Coastguard and lifeboat crews on Saturday morning in a two-hour rescue mission.
Read the full story ›
A Wightlink member of staff dived into the freezing water off Portsmouth Harbour to rescue a man that was drowning.
Read the full story ›
He clung to a buoy off the coast of Sussex - for several hours before being rescued by lifeguards.
Tonight, the sole survivor of a fishing boat tragedy has been speaking about the terrible events that led to the death of his three friends.
45 year old Elvis Cojocariu says their boat sank so quickly there was no time to put on lifejackets.
As Richard Slee reports.
Richard spoke to survivor Elvis Cojocariu.
One person is missing and two have been taken to hospital with life-threatening injuries after getting into difficulty along the Sussex coast.
Coastguard rescue teams, lifeboat crews and the police were called to Camber Sands following reports of people in distress in the water. Two people have been rescued, lifeguards are searching for a third.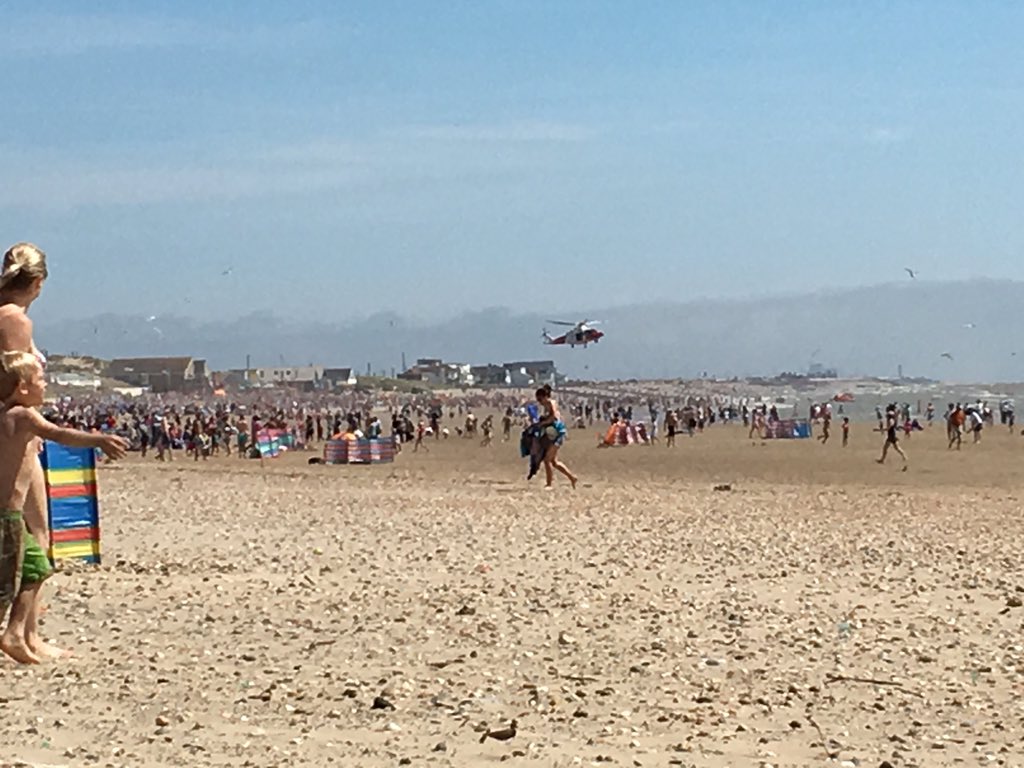 Advertisement
More than 30 schoolchildren have been rescued by helicopter and lifeboats from a Kent beach after becoming trapped by the rising tide.
The hiking party - which included two adults - were plucked to safety after straying from a coastal path between Dover Harbour and St Margaret's Bay.
The youngsters used mobile phones as distress beacons. Two hours later they would have been swimming for their lives.
In her report Sarah Saunders spoke to Matt Ivatt of the Dover coastguard, Billy Hollis of the Dover RNLI and resident Jean Smith. Video footage and still provided by @kernowsailing and Stuart Brock Photography.
A 10 month old baby was pulled from his car seat moments before the vehicle he was in caught alight.
Read the full story ›
A cute, injured seal took itself to an RNLI launch ramp to alert people that it was hurt and in need of rescue. The mammal was spotted losing blood at Sovereign Harbour in Eastbourne yesterday and was rescued by the East Sussex Wildlife Rescue and Ambulance Service.
"We checked the seal over and as first had been thought, the seal had numerous puncture wounds around its rear flippers and tail as well as on its chest. We contacted British Divers Marine Life Rescue (BDMLR) and informed them that we had caught the seal and they contacted RSPCA Mallydams Wood at Fairlight where we then drove the seal to receive expert treatment'.
– Trevor Weeks, East Sussex WRAS
A cat rescue centre in Sussex has launched an urgent appeal to help find new premises.
Ron Ayres has run the shelter from his rented home in Brighton for fifteen years. Lost Cats Brighton cares for and re-homes around two hundred cats each year.
But Mr Ayres, 77, has now been diagnosed with lung cancer, and he fears for the future of the animals unless a more permanent location can be found.
Malcolm Shaw spoke to Ron, and volunteer Fiona Pearce.
lIf you think you can help, you will find more details here.
Load more updates