As Britain's newest and largest ever warship sails into what will be its home for the next 50 years, the Prime Minister was there to welcome the carrier into Portsmouth.
HMS Queen Elizabeth is the "embodiment of Britain in steel and spirit" and will act as a post-Brexit ambassador to the world, the head of the Royal Navy has said.
"We are gathered to witness another seminal moment in the long history of the Royal Navy in Portsmouth.

"In the golden years of the second Elizabethan age, a new era of British maritime power is beginning.

"And in 50 years' time, people in Portsmouth will still talk about the day they saw this 65,000-tonne giant arrive for the first time."
– First Sea Lord Admiral Sir Philip Jones
A total of 3.2 million cubic metres of sediment, equivalent to 1,280 Olympic swimming pools has been removed from the harbour and approach channel, making it wide and deep enough to accommodate the enormous 65,000 tonne ships.
Advertisement
Tens of thousands of people lined the walls of Portsmouth Harbour to welcome the UK's £3 billion aircraft carrier
Read the full story ›
"Today we welcome our mighty new warship, HMS Queen Elizabeth to her home for the very first time. She is Britain's statement to the world: a demonstration of British military power and our commitment to a bigger global role.

"The thousands of people across the UK who have played a part in building her and her sister ship, HMS Prince of Wales, should be immensely proud as our future flagship enters Portsmouth. She has made good progress in sea trials and will now embark on the next phase of preparations that will see the return of Britain's carrier strike ability.

"When she enters service she will help keep Britain safe at a time of increased threats, able to fill multiple roles from providing air power anywhere at any time to fight future campaigns, supporting allies or delivering humanitarian aid."
– Secretary of State for Defence, Sir Michael Fallon
Sailors lined the flight deck of the largest warship ever built for the Royal Navy.
Read the full story ›
The Royal Navy's newest and largest war ship has arrived at its home port in Portsmouth for the first time.
Read the full story ›
Advertisement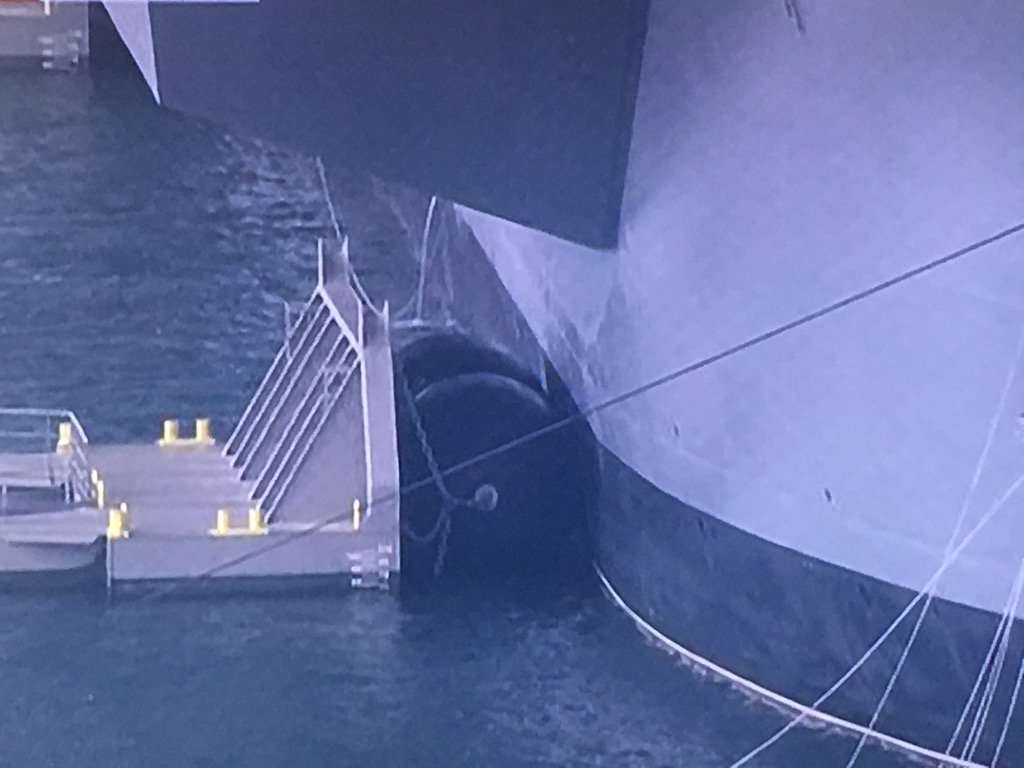 Load more updates