The Beecroft Building at the University of Oxford has won the RIBA Building of the Year award.
Read the full story ›
Crowds have lined the streets of Oxford today - despite the rain - hoping to catch a glimpse of Prince William. The Duke of Cambridge was in the city to see three major investment projects at the University.
He began his day at the Weston Library where he spent a lot of time outside chatting to local schoolchildren about their favourite books. Kate Bunkall reports.
Advertisement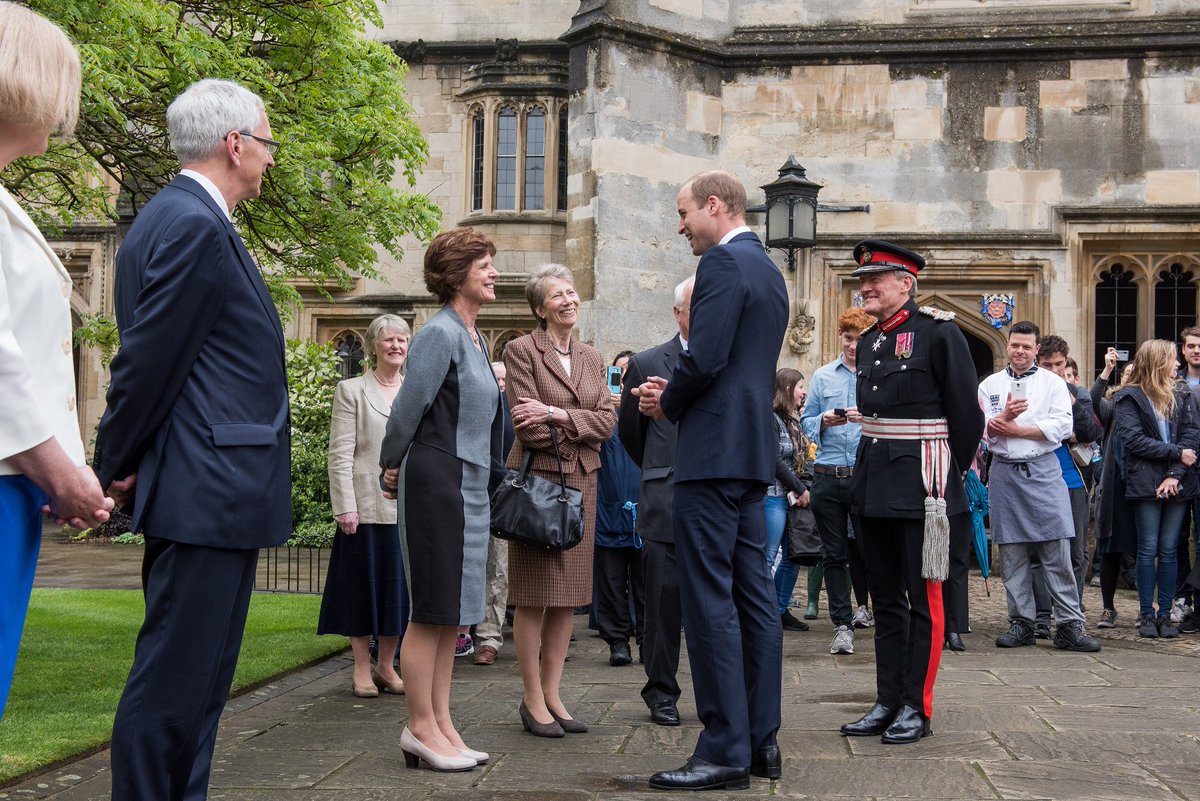 Scientists at Oxford University are monitoring the behaviour of chickens to try to combat the leading cause of food poisoning.
A new technique that watches their movements can predict which flocks are at risk of becoming infected.
"Humans consume nearly 60 billion chickens a year - more than any other animal. At the same time, there is a worldwide epidemic of human gastroenteric disease caused by Campylobacter.

"It is estimated that up to four-fifths of this disease originates from contaminated chicken meat.

"Despite intensive efforts to improve on-farm biosecurity practice over the past decade, more than 70% of EU broiler [meat] chicken flocks remained Campylobacter-positive at slaughter during 2008, and the incidence of human disease continues unabated. "This suggests that environmental contamination of growing broilers may not be the only cause of high rates of Campylobacter infection in chickens and that key points for intervention - for example, in breeder flocks, hatcheries, or management in the first week of chick life - remain unrecognised."
– Dr Frances Colles from Oxford University's Department of Zoology
A team of doctors and scientists from the University of Oxford have tested a tissue oxygen monitor in microgravity for the first time.
Read the full story ›
Scientists in Oxford have made a breakthrough in developing a new vaccine that could save hundreds of thousands of lives every year.
Malaria is one of the world's biggest killers - causing the deaths of around 650,000 people every year, most of them children under the age of five.
At Oxford University they have been working to prevent the disease for seven years. But now first clinical trials of a new vaccine show it is nearly seventy percent effective. Juliette Fletcher has been to the Jenner Institute to find out more.
The interviewees from the Malaria vaccine trials at the Jenner Institute are: Katie Ewer, Senior Immunologist; and Carly Bliss, Research Assistant.
Advertisement
Scientists in the Thames Valley are to lead the way in research to find a cure for dementia. A new institute is to be built costing £10m.
Read the full story ›
The former USA President Bill Clinton, and his wife Hillary Clinton - the former US Secretary of State, were spotted in Oxford over the weekend.
The Clintons were in Oxfordshire as proud parents for their daughter's graduation at the University of Oxford. Afterwards the couple went for a walkabout. Cary Johnston reports.