Plume of smoke in Portsmouth seen for miles around
Reports that a scrap yard is on fire in Portsmouth
View all 4 updates ›
500 tonnes of scrap metal on fire at Portsmouth yard
Hampshire Fire brigade says around 40 firefighters are tackling the blaze at European Metal Recycling Ltd, in Dundas Spur, Portsmouth.
They're using five jets and two compressed air foam jets to contain the blaze, after 500 tonnes of scrap metal caught fire.
Blocks have been put in place to try to stop the fire from spreading, but neighbouring properties are not thought to be at risk.
Roadblocks have been put up to prevent traffic getting too close, but the fire has attracted a lot of people who are keen to take a look. The fire has caused a large column of black smoke to rise over Portsmouth, visible for miles around.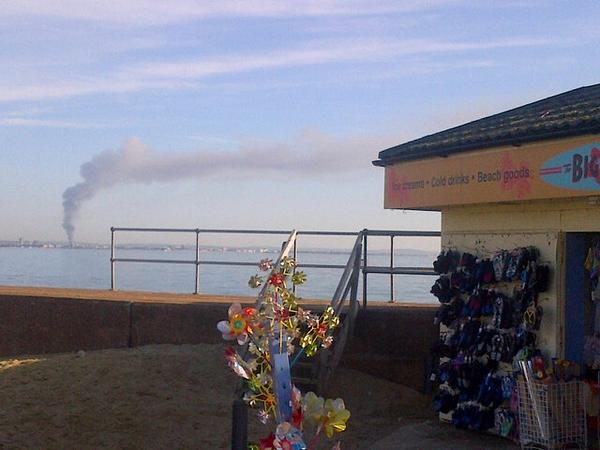 More top news
Monday's weather forecast

Philippa has the outlook for the week ahead

A vigil has been held to remember the three victims of the terror attack in Reading.