Amir Khan has defended the choice of location for his next fight in the face of human rights concerns by claiming Saudi Arabia is undergoing significant change.
The 32-year-old faces unheralded Indian Neeraj Goyat at King Abdullah Sports City in Jeddah on July 12 less than three months after he was controversially stopped in six rounds by Terence Crawford.
Amnesty International have described the Saudi human rights record as "abysmal", adding that the nation is in the "grip of a sweeping crackdown against critics of the government", and implored Khan to travel there with his "eyes firmly open".
Khan is reportedly being paid £7million - £3million more than he earned against Crawford - to headline a team event between fighters representing Pakistan and India.
The former unified world welterweight champion is a Muslim and has embarked on pilgrimages to Saudi Arabia on a number of occasions, offering him his own perspective on the country.
"When I was there last, it had all changed. I started seeing women not wearing head scarves. Women were out driving," Khan said.
"They had a huge concert where everyone was dancing and enjoying themselves. I'd never seen that side of Saudi Arabia before.
"Maybe now they are changing to make it that new place where people can enjoy themselves and it's fair for women. I think they're trying to change now.
"They are throwing a lot of money on to the table, and at the end of the day we are prizefighters. For me, I would be stupid to not take this opportunity."
Amir Khan is to fight Indian boxer Neeraj Goyat in Saudia Arabia, the Briton has announced.
The 32-year-old will meet Goyat at the King Abdullah Sports City in Jeddah on July 12.
A post on Khan's official Instagram account said: "Khan v Goyat, professional boxing fight with @WBCBoxing Asia champion Neeraj Goyat to be held in Saudi Arabia, Jeddah on 12th July.
"We kicked off the India press conference today Delhi. The WBC pearl title is on the line."
Advertisement
Amir Khan has denied Terence Crawford's accusations he "quit" six rounds into their WBO welterweight title fight.
Read the full story ›
Terence Crawford's trainer believes the WBO welterweight champion is ready for Amir Khan after utilising the resources of the US Air Force
Read the full story ›
Amir Khan will challenge WBO welterweight champion Terence Crawford on April 20.
The 32-year-old Briton rejected terms to finally meet his domestic rival Kell Brook to instead pursue American Crawford, one of the world's finest fighters, and what could prove his defining fight in either Las Vegas or New York.
Khan - last a world champion in 2012 - regardless insists he still hopes to fight Brook, and he said: "The decision as to fighting Kell Brook or Crawford has been one of the most difficult decisions of my career.
"Clearly the UK fans want to see Khan versus Brook, but I could not turn down the opportunity to fight for the WBO title. That is not to say that the Brook fight won't happen; I want that fight as soon as possible."
Crawford, 31, is widely considered one of the world's top three fighters, and he said: "Amir Khan's one of the top fighters in my division. I know some people are writing him off, but I am by no means overlooking him."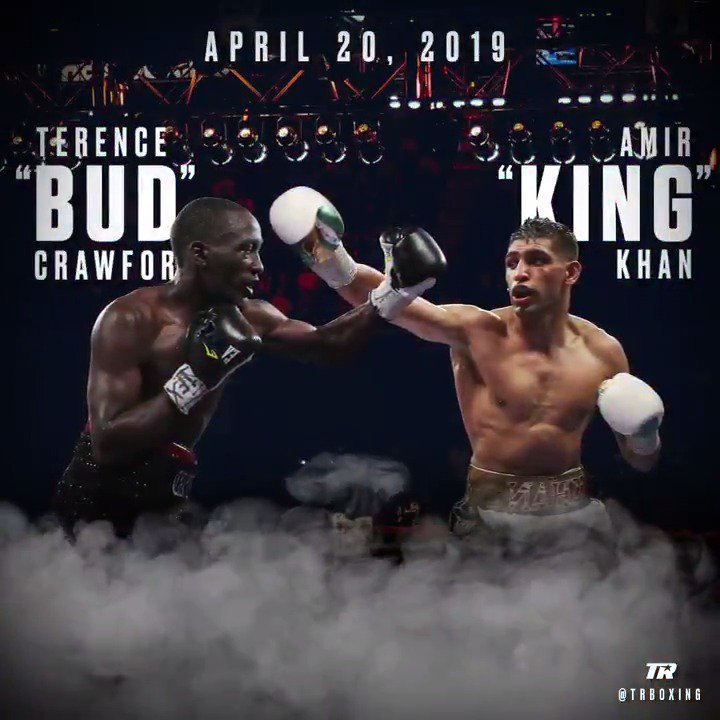 Amir Khan had to climb off the canvas to continue his comeback with a points win over Samuel Vargas in Birmingham.
The Bolton welterweight, in his second fight since returning to the ring after a two-year absence, was knocked to the floor in the final seconds of the second round.
Colombian-born Vargas had already been put down himself when he stunned Khan and the capacity crowd.
But, with potential next opponent Kell Brook watching at ringside, Khan recovered and floored Vargas again.
He was unable to finish the job there and then, though, and eventually had to settle for a unanimous points victory from what was at times a gruelling battle.
Advertisement
Amir Khan made a blistering return to the ring by beating Phil Lo Greco by stopping his opponent inside 39 seconds at Liverpool's Echo Arena.
The 31-year-old had not fought for two years, since being beaten by Saul 'Canelo' Alvarez in Las Vegas in May 2016, and he made up for lost time by knocking Canadian Lo Greco down twice in the early stages.
Khan, in his first bout on British soil in five years, sent Lo Greco to the canvas with a swift one-two combination inside the opening 30 seconds.
The contest was over moments later as the Briton's devastating hand speed pinned his opponent up against the ropes to ensure it was over moments after it had started.
It meant Khan delivered an emphatic statement to Kell Brook, who was watching on from ringside, ahead of a possible all-British grudge match between the two Matchroom stable mates.
Amir Khan will fight Manny Pacquiao on April 23 in a "super fight", both fighters have announced on Twitter.
After the pair revealed earlier this week that negotiations were ongoing over a bout, a date has now been agreed, but no venue yet.
There were reports earlier this week that a verbal agreement was in place for Pacquiao-Khan to take place in either Bolton or Manchester. The United Arab Emirates has been suggested as the likeliest location, but there has been no confirmation.
Pacquiao continues to be trained by Freddie Roach but Khan left the American in September 2012 and is now under the tutelage of Virgil Hunter.
The two-time world boxing champion invited 250 guests to the lavish event, which including a real-life ballerina.
Read the full story ›
Amir Khan defiantly insisted he was okay while he was taken to hospital as a precaution after his heavy sixth-round knockout defeat by Saul 'Canelo' Alvarez in Las Vegas.
The WBC champion brutally stopped Khan with a huge right hand to make the first successful defence of his title, inflicting the fourth defeat of the 29-year-old's professional career and exposing him as a natural welterweight too small to convincingly compete at the catchweight of 155lbs.
There was little shame in the nature of the defeat for Khan, who impressed with his speed and combinations in the opening five rounds until Alvarez's superior size and strength began to slow him down and leave him vulnerable to the knockout that followed.
Khan said afterwards he expects to return to 147lbs, where he is undefeated and where his domestic rival Kell Brook is the IBF champion, and added on Twitter on his way to hospital: "Im okay everyone. thats boxing for you."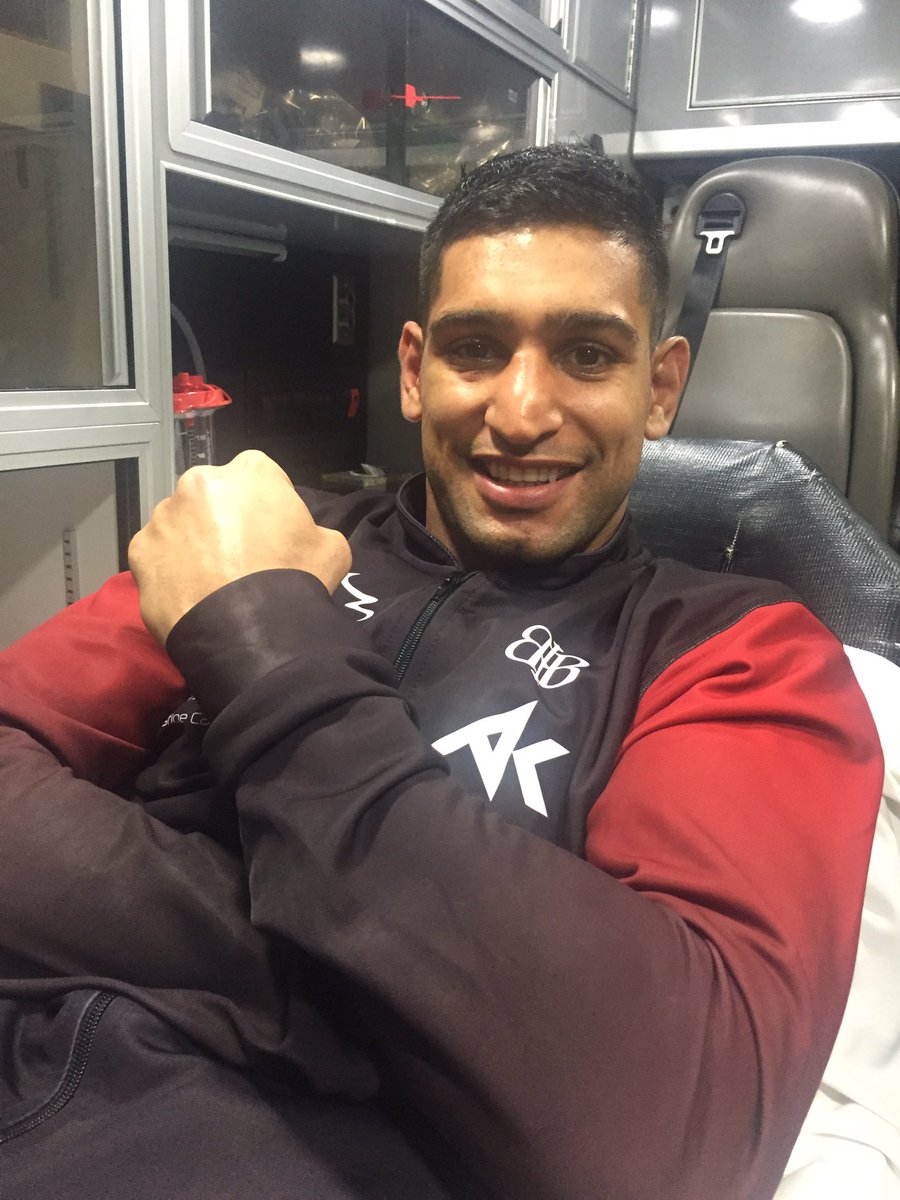 He hit the canvas so heavily it was instantly obvious the fight was over - the official time was two minutes and 37 seconds of the sixth round - and the 25-year-old Alvarez knelt beside him to check he was okay.
"You want to win by knockout, but you don't want to hurt anybody," the Mexican said. "It was a human reaction to make sure he was okay and I'm glad he appears to be."
Load more updates