Police are on alert after a report of a six foot crocodile apparently under a bridge in Bristol.
Avon and Somerset Police chief constable Nick Gargan tweeted:
One of our officers was flagged down by a bus driver today, claiming to have seen a 6ft crocodile under Coronation Bridge. We can't find it.
Asked by a tweeter if it means it was on the loose, he replied:
@princessofvp it may mean precisely that, madam. No need to stay indoors - but you may want to think twice before you go water-skiing.
The force's mounted section also joined in the search: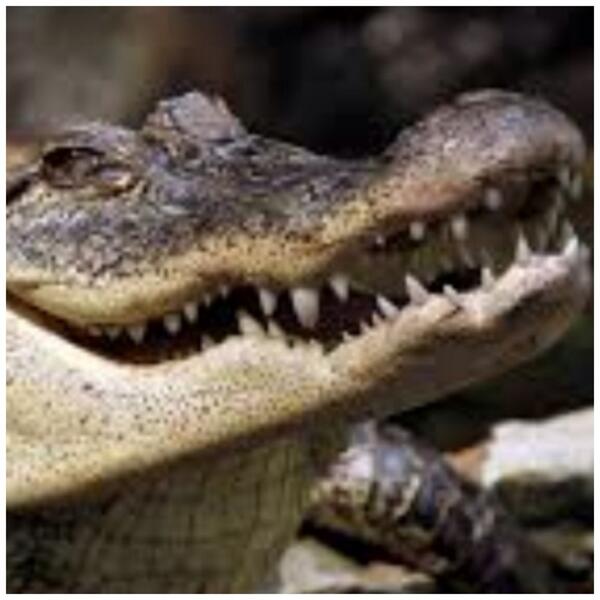 Two people have been arrested in connection with slavery offences in South Gloucestershire and Bristol, police said.
The three alleged male victims, one in his 30s, one in his 40s and one in his 50s have been taken to a place of safety.
The police said in a statement they have also arrested five others on suspicion of offences including failing to appear, cannabis production, money laundering and handling stolen goods. A significant quantity of cash was found at one of the addresses.
Advertisement
Avon and Somerset police officer Christopher Hardaway remains in hospital after falling through a garage roof while pursuing a suspect in Bristol.
The officer, who is in his 20s, suffered serious head injuries after plunging through the roof of a car mechanics' premises in Hampton Road, Redland, this morning.
He had been on patrol with a colleague when they noticed a man acting suspiciously.The police helicopter was called to help the search and reported that a man was on the roof of the Bristol 2CV garage.
Pc Hardaway climbed on to the roof to look for the man but fell through it. He was taken to Frenchay Hospital, where he remains in a critical condition.
The Assistant Chief Constable of Avon and Somerset Police has described an officer injured while chasing a suspect as "brave and courageous."
PC Chris Hardaway suffered serious head injuries when he fell through a garage roof this morning.
Assistant Chief Constable Anthony Bangham said: "This kind of feat is part and parcel of the daily business of our officers.
"Christopher has been seriously injured and is undergoing emergency surgery and our thoughts are with him and his family at this time."
A police officer is in a critical condition in Bristol after falling through the roof of a garage whilst chasing a suspect.
PC Chris Hardaway suffered serious head injuries when he fell this morning. He was pursuing a man who was 'acting suspiciously'.
These dramatic CCTV images show the moment a petrol station security guard was held up at rifle-point by a masked man in Ilminster, Somerset.
The guard was confronted as he left the shop and threw a security box full of money at the robber, who then fled in a stolen Ford Fiesta with an accomplice.
The car was dumped less than a mile away, when the suspects are thought to have escaped in a second vehicle.
Avon and Somerset police are appealing for more information regarding the incident, which took place on the morning of Monday 23 September.
Advertisement
Police officers have paid tribute to "one of the best" - a police dog who racked up more than 200 arrests in one year.
Former Avon and Somerset police dog Roo died in his owner's arms on Wednesday.
Roo received a commendation for his outstanding arrest rate after detaining 202 suspects at the age of five.
He retired four years ago after a six-year career with Avon and Somerset Police, where he was responsible for more than 70 percent of canine catches.
Roo's handler, Pc Jim Hampson, said: "Roo was an absolutely brilliant police dog - the perfect partner. He was totally driven and exceptionally brave - saving my life on more than one occasion. He became a bit of a legend in the force."
Inspector Andy Roebuck, who is in charge of the force's dog unit, said: "Police dogs are vital to operational policing and are extremely effective in a wide range of situations from searching, detecting people, drugs or explosives to crowd control and detaining criminals.
"Not every dog we start training makes it through to become an operational dog, it takes a lot and Roo was one of the best."
Roo retired in December 2009 and went to live with a friend of Pc Hampson, who visited him regularly.
Inspector Frazer Davey of Avon and Somerset Police said this morning: "Following investigations overnight the circumstances of this collision have become much clearer."
Avon and Somerset police have confirmed that an officers tried to stop the car just before it collided with two cyclists. A statement on their website said:
Shortly before 4pm yesterday (Sunday January 27), a police officer's attention was drawn to a Citroen Picasso travelling along Lower Hanham Road at speed.

The officer indicated to the car to stop but it made off. The officer began to follow the car but it was lost to sight almost immediately.

Very shortly afterwards the car stuck another vehicle and then collided with two cyclists on a tandem bicycle.
– Avon and Somerset police statement
Load more updates