The eight-storey building is brought down in a matter of seconds, but it took a while longer for the dust to settle.
Read the full story ›
Six people including a baby jumped from the third floor while they held mattresses on the ground.
Read the full story ›
Advertisement
The driver swerved to avoid a stationary vehicle before colliding with a concrete barrier.
Read the full story ›
Dramatic footage captures the heroic rescue after a vehicle flipped over when a young family tried to escape a Texas tornado.
Read the full story ›
President Obama told a memorial service for the five Dallas police officers killed by a sniper, that the force needs respect, and not scorn.
The President, in Texas with his predecessor George W Bush, praised the police's bravery, saying the "overwhelming majority" do their jobs "fairly and professionally".
But he admitted that people across the country were struggling with the recent shootings and that racism was an enduring problem in America.
Our Washington Correspondent Robert Moore reports:
Advertisement
The father of Dallas shooting victim police officer Patrick Zamarripa said he was 'angry' about his son's death, but called for more unity.
Read the full story ›
A man who attacked Dallas Police headquarters and sprayed the building with bullets during a wild street battle before being killed by a police sniper had blamed police over losing custody of his son.
Dallas Police chief David Brown said the suspect identified himself to authorities as James Boulware, and he blamed police for having lost custody of his son and for "accusing him of being a terrorist".
Officials declined to officially identify the suspect until a coroner verified it.
Boulware's father, who said his son had strong feelings against law enforcement after he lost custody of his son, now 12 or 13 years old, last spoke with him by telephone about three hours before Dallas Police said the shooting began.
"Not being able to get a job and the legal system letting him down, (he) finally snapped," the elder James Boulware said in a telephone interview before police arrived. "But I can't say shooting at a police station is right in any way."
Dallas Police has officially confirmed the suspect in a shootout at its headquarters has been killed:
#Breaking We can now confirm that the susp in the van is deceased but unable to confirm ID pending Med Ex. identification #DallasPDShooting
Official reports also confirmed that two "additional pipe bombs" had been discovered in the suspect's van after bomb technicians were able to safely approach and investigate the vehicle:
Officers had discovered at least 2 additional pipe bombs in the susp veh that required disposal #DallasPDShooting
Pictures showing the aftermath of a shootout at Dallas Police headquarters have shown the damage caused by the gunman's attack.
In the pictures, posted on Texas Police Major Max Geron's Twitter account, bullet holes can be seen in windows and walls of the first and second floors of the building: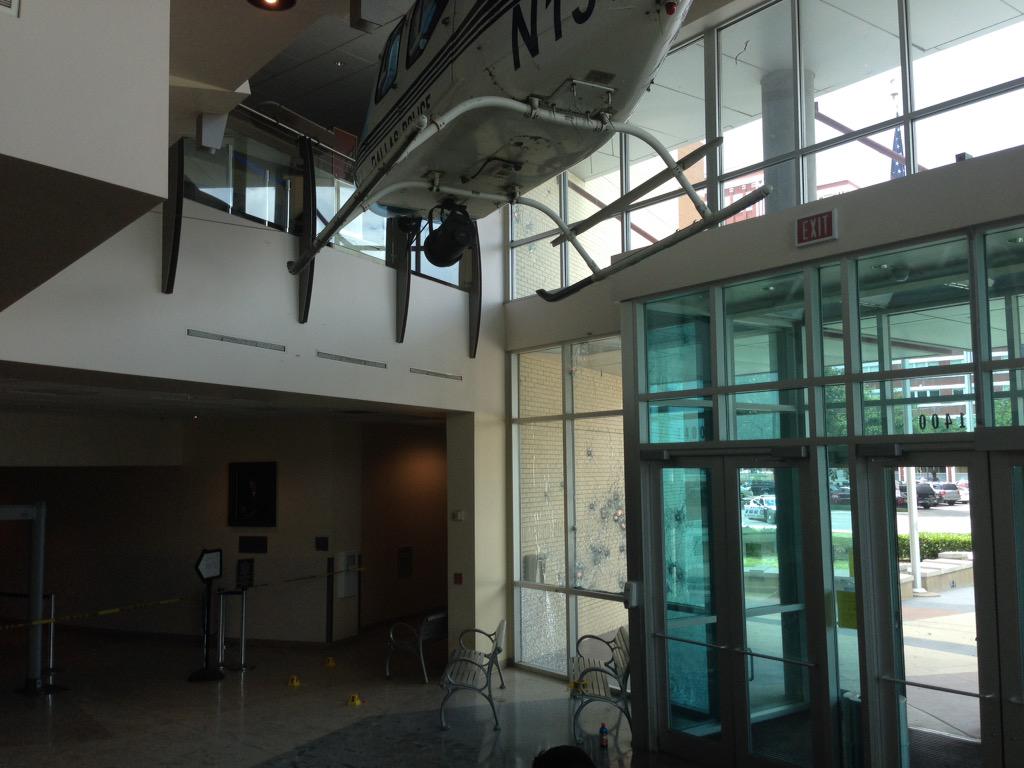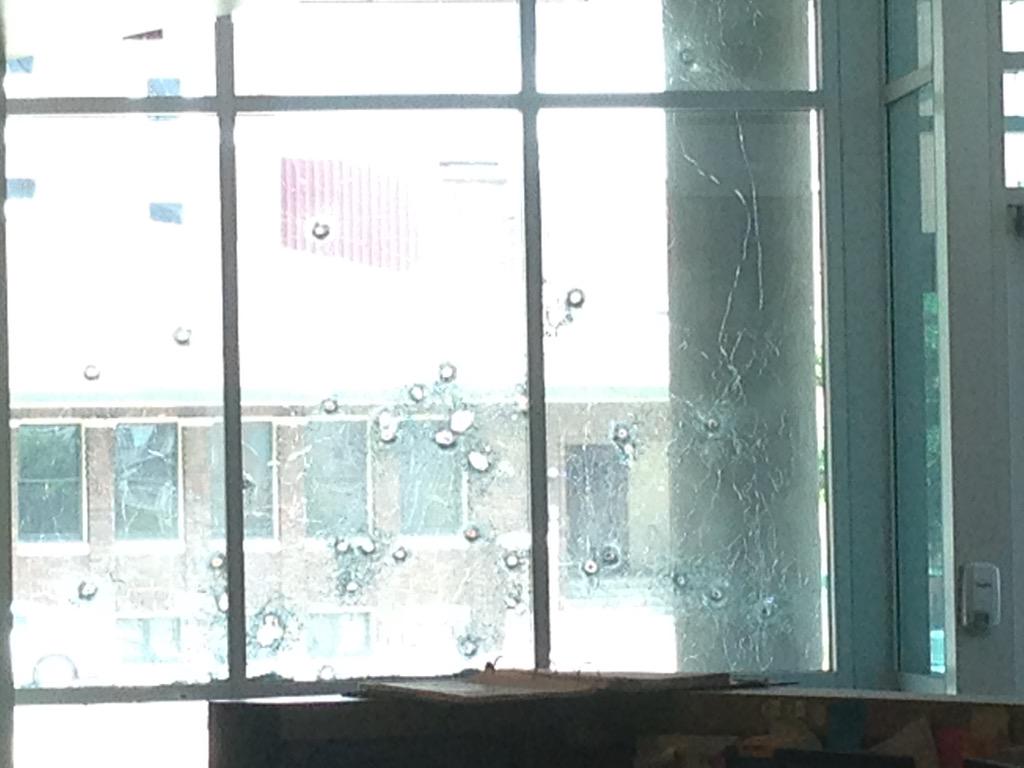 Load more updates