The former boy band star failed to make it into the top 10 with his song Sunlight which means Ireland won't be in Saturday's final.
Read the full story ›
Advertisement
Austria was ridiculed for sending a drag queen to Eurovision but Conchita Wurst, previously Tom Neuwirth, won for the first time since 1966.
Read the full story ›
Eurovision winner Conchita Wurst spoke of an overwhelming "gold shower" during the moment the result was announced.
The bearded drag queen told a press conference after the win: "I was crying the whole time and suddenly there came this gold shower, this flitter, and I said to my agent Rene - 'say it - did I win?' and he said 'yes you did'!"
Eurovision winner and Austrian bearded drag queen Conchita Wurst accepted her trophy saying it was "dedicated to everyone who believes in a future of peace and freedom."
British Eurovision contestant Molly Smitten-Downes has tweeted thanks to her fans after coming 17th in the competition:
Massive congratulations to Austria. What a brilliant night! Thanks for all the support... Now time to party!! Love you all. Xx
Advertisement
UK hopeful Molly Smitten-Downes had been among those tipped to place highly, but the night was for Austrian drag-queen Conchita Wurst.
Read the full story ›
Austrian drag queen Conchita Wurst won the Eurovision Song Contest on Saturday with a
grandiose James Bond-theme-like ballad "Rise Like a Phoenix", before an international TV audience of around 180 million people in 45 countries.
Wurst, sporting high heels, butterfly eyelashes and a full beard, won the competition, defeating the Netherlands' modern country duo The Common Linnets.
It was Austria's first victory since 1966. The contest has been held every year since 1956.
Austria's Conchita Wurst has won the Eurovision song Contest.
Conchita spoke to the crowd tonight saying: "This night is dedicated to everyone to believes in the future of peace and freedom. We are unstoppable air punch"
Molly Smitten-Downs, 27, poses ahead of her bid to win this year's Eurovision Song Contest in Copenhagen tonight.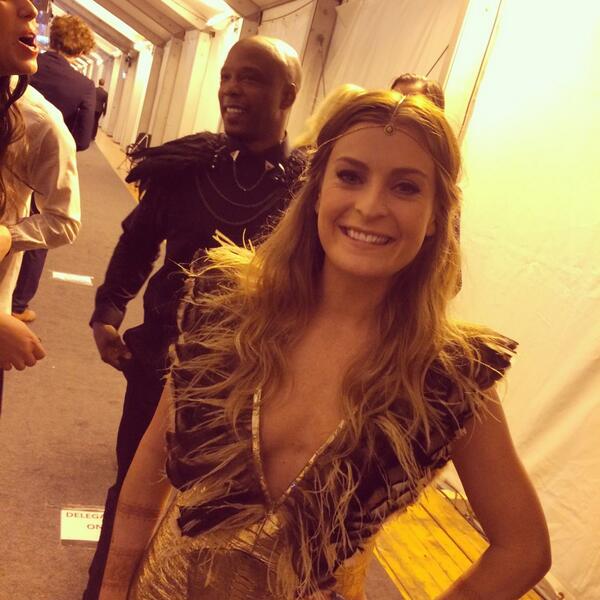 Load more updates