The former children's home where John Lennon played as a child will be opened as a visitor attraction and training centre on Saturday.
Read the full story ›
The saying goes imitation is the sincerest form of flattery, but in the music world, this can result in multi million-pound lawsuits.
Read the full story ›
Advertisement
Sir Paul McCartney revealed that he started drinking heavily and almost quit music after The Beatles split in 1970.
Read the full story ›
The letter was written by John Lennon at the age of 11 to his aunt, thanking her for his Christmas presents.
Read the full story ›
In an exclusive interview on her 83rd birthday, Yoko Ono tells ITV News what that means to her and why she still misses husband John Lennon
Read the full story ›
Yoko Ono, John Lennon's widow, has issued a statement paying tribute to his first wife Cynthia who has died at the age of 75.
I'm very saddened by Cynthia's death. She was a great person and a wonderful mother to Julian.

She had such a strong zest for life and I felt proud how we two women stood firm in the Beatles family.

Please join me in sending love and support to Julian at this very sad time. Love, Yoko
– Yoko Ono
Sir Paul McCartney also paid tribute.
He said: "The news of Cynthia's passing is very sad. She was a lovely lady who I've known since our early days together in Liverpool.
"She was a good mother to Julian and will be missed by us all but I will always have great memories of our times together."
And Ringo Starr tweeted a message of support for her son Julian.
Peace and love to Julian Lennon God bless Cynthia love Ringo and Barbaraxx
Advertisement
Cynthia Lennon's family announced today that she has died of cancer at the age of 75 - she was married to John Lennon from 1962 to 1968.
Read the full story ›
Hunter Davies, who penned the only official biography of The Beatles in 1968, has described Cynthia Lennon as "a lovely woman".
He said: "When I was writing the book I spent two years with them, visiting her home and spending time with her.
"She was totally different from John in that she was was quiet and reserved and calm.
"She was not a hippy at all."
He added: "I think it was the attraction of opposites between them. When they got together at art school everyone was amazed - she was seen as refined and reserved and nobody thought they would last.
"John treated her appallingly. He slept with Yoko in their marital home and, as we discovered later, he also physically attacked her but she was loyal to him."
Julian Lennon has posted a moving video tribute to his mother Cynthia after she died today from cancer.
The video features still images of the Lennon family.
Sorry, this content isn't available on your device.
He also tweeted a picture of his mother inside a heart with the message "In Loving Memory".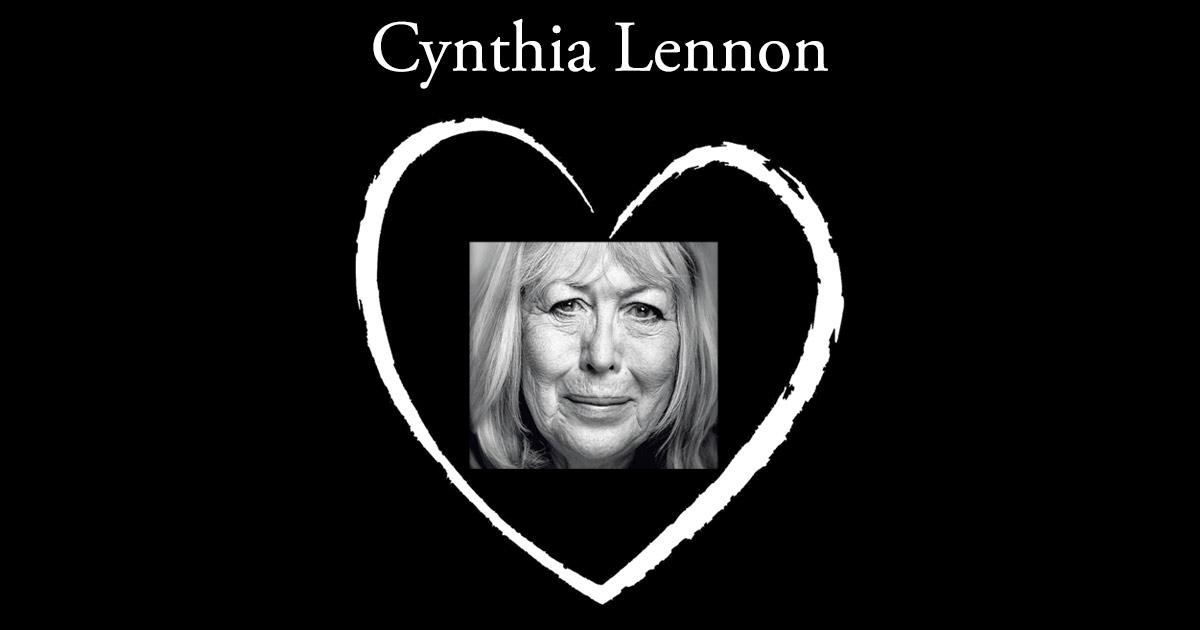 John Lennon's first wife Cynthia has died at the age of 75.
A message on her son Julian's website said she died "following a short but brave battle with cancer".
It said: "Her son Julian Lennon was at her bedside throughout. The family are thankful for your prayers.
"Please respect their privacy at this difficult time."
Load more updates