Lord Prescott's family praised the swift actions of ambulance and hospital staff after the former deputy prime minister was taken ill.
Read the full story ›
The former deputy prime minister expressed his 'fullest apology' and said the decision made to go to war would live with him forever.
Read the full story ›
Advertisement
"I can't believe that he said it," said Blair's former deputy Lord Prescott, who begged Labour to debate policies not personalities.
Read the full story ›
John Prescott has blasted his former boss Tony Blair for "totally unacceptable" comments he made about left-wing leadership candidate Jeremy Corbyn.
In a rare speech yesterday, Blair told the centrist think-tank Progress that anyone whose heart was with Corbyn should get a "transplant".
Incensed by this, former deputy prime minister Lord Prescott told BBC Radio 4 that Blair's intervention was "absolutely staggering".
He said: "To use that kind of language is just abuse. The Labour Party is about the heart as well as the head. To suggest that somebody should have a transplant if they are making decisions by the heart is totally unacceptable."
He also rejected claims that it would be a "disaster" for Labour if Mr Corbyn became leader and said it was Mr Blair's invasion of Iraq which had undermined support for the party.
It seems Ant and Dec are coming out fighting ahead of their return to the Brit Awards... taking down Sir John Prescott in the process.
Read the full story ›
Labour's campaign strategy is being driven by "the pointy-heads not the lionhearts," former deputy prime Lord Prescott has warned.
Writing in his column in the Sunday Mirror, he said:
To be frank, our campaigns have not been very successful. From the 2010 general election to local and European elections and by-elections, it seems strategy is driven by the pointy-heads not the lionhearts.

The Scottish referendum campaign was only saved by dedicated old-school campaigners like Gordon Brown and Jim Murphy who went out and spoke with passion about Labour's values, achievements and positive case for the future.

In these last six months we need passionate campaigners to sell our popular policies.
– john prescott writing in the sunday times
Advertisement
Former deputy prime minister John Prescott has had to retreat to a coffee shop because of the impassioned crowd on the street outside.
Prescott is on the Yes campaign trail in Scotland.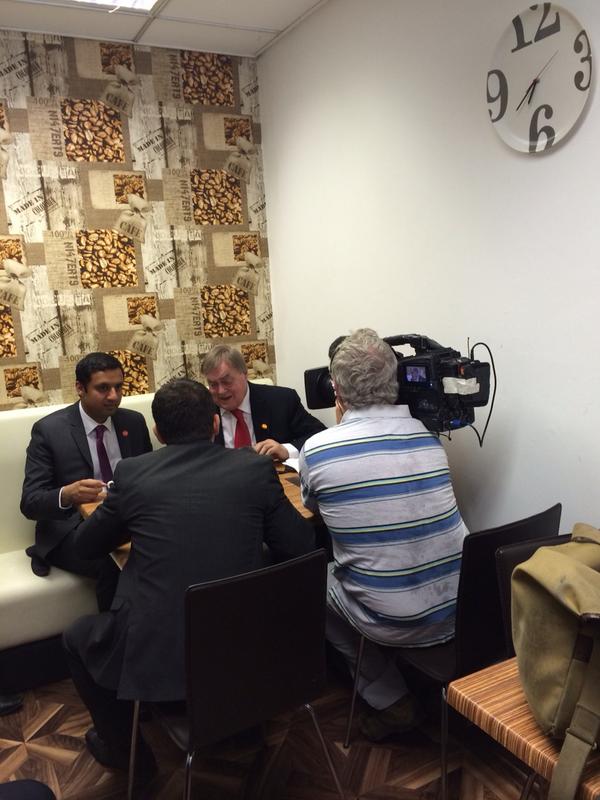 Yes and No voters shouting each other down spontaneous debates breaking out in the street
Former deputy prime minister Lord Prescott has asked voters in Scotland to stay in the union and help Labour kick the Conservatives "in the ballots".
Writing in the Daily Mirror, Lord Prescott said, "Leaving a union that has delivered huge cultural, social and economic benefits for millions of people for centuries because you don't like Cameron and Osborne is like walking away from a fight with Lord Snooty and his Posh Pals."
"We've got the Bullingdon Boys on the run down south but we need your help to finish the job. If you leave, we'll have to stand alone", he continued.
"So stick with us in this fight and we'll both kick them in the ballots at the General Election. United we stand. Divided we both fail."
Many people in Hull are still recovering from the emotional and financial costs of 2007 floods.
Read the full story ›
Former Deputy Prime Minister and Hull MP John Prescott has tweeted:
Load more updates