Leon Hoyle was playing with friends at the Lune industrial estate in Lancaster when he fell through a corrugated roof panel.
Read the full story ›
Schoolchildren in Lancaster are among thousands not going to class today in protest over rigorous new testing for six and seven-year-olds.
Good Morning Britain Correspondent Katy Rickitt is with a number of children who are campaigning against the SATs - introduced to the curriculum last year.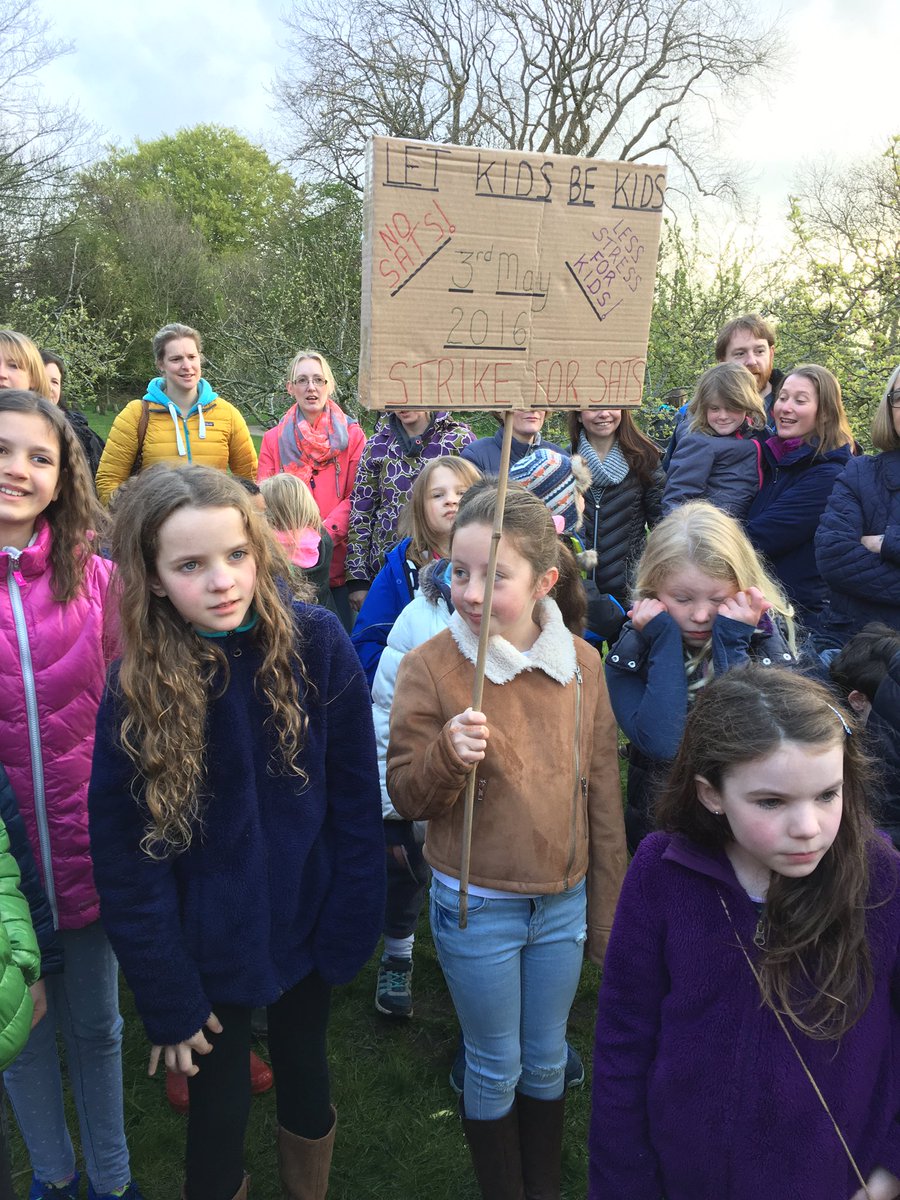 Advertisement
Five students from Lancaster University have been hospitalised after taking the controversial legal high "Spice", the university has said.
Two of the five students are said to be critically ill, a university spokesperson also said.
Urgent message: Several students have been hospitalised today after taking legal high Spice – please check on friends and call 999 if needed
"Spice" is a synthetic compound with similar effects to cannabis that has been widely condemned by health professionals.
Following the incident this morning, we have set up a team of officers dedicated to tracking this person down and we are liaising with a number of other forces across England as well as the National Crime Agency.

We are particularly keen to speak to anyone who may have seen any suspicious activity on Fernham Carr Lane, or perhaps may have seen the vehicle being abandoned to get in touch as soon as possible.
This man has shown himself to be dangerous and to have very little regard for his actions and so we would ask the public to be vigilant and not to approach him but report any sightings to the police immediately - any details the public may have could be crucial.
– Detective Inspector Bev Foster
People with information can contact police by calling 101, alternatively, they can call the independent charity Crimestoppers anonymously on 0800 555 111.
One of Britain's most dangerous criminals allegedly injured a police officer after dragging him along by a car as he evaded capture.
However, Thexton, who is wanted over alleged robberies, is believed to have been stopped in Lancaster at 9am yesterday, police said.
An officer pulled a white Vauxhall Insignia over and reached into the vehicle to remove the keys from the ignition when the car was driven away, trapping his arm and dragging him down the road for a short distance.
The police officer managed to release his arm before the car mounted a kerb and narrowly missed pedestrians.
Lancashire police have said no further action will be taken against three men arrested after an investigation into an Islamic school for girls in Lancaster
Police were called to the Jamea Al Kauthar school to investigate claims of sexual assault and false imprisonment.
Detectives executed a search warrant and arrested the three men earlier this month.
Police have said no further action will be taken as "none of the conduct disclosed ... meets the threshold for criminal prosecution".
Advertisement
Two men were bailed and one released without charge after allegations of sexual abuse and false imprisonment were reported at an Islamic school.
The three men were arrested after an incident was reported at the Jamea al Kauthar school in Lancaster on Saturday.
Superintendent Andy Webster of Lancashire Constabulary has said that searches are ongoing at an Islamic school for girls following reports of sexual abuse, but that it is being treated as an "isolated incident".
He added that detectives were trying to identify the alleged victims and that it is not known whether they are current or former pupils at the school.
Police investigating sexual abuse claims at an Islamic girls' school in Lancaster have set up dedicated phone lines for concerned families, both in the UK and abroad.
Three men were arrested at the Jamea al Kauthar school after an incident was reported to police on Saturday.
The number for parents in the UK is 0800 092 0410 and for those calling from outside the UK call 0207 158 0124."
"We are still at the very early stages of what is a complex investigation. We have a team of specialist detectives working to establish the full circumstances around exactly what has happened, as well as offering support to those involved.

"Our aim at this stage is to respond to the concerns raised proportionately and with sensitivity, and in a way that we can minimise the impact on the school and the surrounding local community.

"We are working with partner organisations to ensure the necessary safeguarding measures are in place for all students at the school."
– Superintendent Andy Webster
Police in Lancashire investigating reports of sexual abuse at an Islamic girls' school say the three men arrested are linked to the school.
Read the full story ›
Load more updates