A family of 12 from Luton could have fled to Syria after going missing, police have said.
The family, including a baby and two grandparents, have not been seen since May after visiting their home country of Bangladesh and are thought to have stopped in Turkey on their way home.
Bedfordshire Police Police said they are investigating and that "there is a suggestion that the family may have gone to Syria".
"They flew back to Istanbul on 11 May and were due to fly back to Heathrow on 14 May," a spokesperson said.
"However they failed to return and were reported missing by a relative in Luton on 17 May."
Eyewitnesses allege that instead of allowing the vehicle to pass, the lollipop man ushered groups of children across the road
Read the full story ›
Advertisement
Jason Nelson, 32, appeared at Luton Magistrates' Court after being extradited to the UK from Trinidad, a spokesman for Bedfordshire Police said.
Mr Maguire, 20, was stabbed at his home in Thrales Close, Marsh Farm, Luton on May 26th, 2013. He died later in hospital.
Nelson was detained in Trinidad in October 2013.
He was remanded in custody and will appear at Luton Crown Court on April 28th.
Luton Airport is expected to return to normal service this morning after a major security scare caused chaos for holidaymakers.
The airport was evacuated yesterday, with all flights suspended and roads shut following the discovery of a suspicious item in the security search area.
Bomb disposal experts carried out a controlled explosion before customers were allowed to return to the terminal almost four hours later.
"We are working hard throughout the night and into tomorrow morning when we expect operations to return to normal," a spokesman for the airport said.
Bomb disposal squad officers have carried out a controlled explosion at Luton airport.
Bedfordshire police have confirmed that the package was "not a home-made bomb."
Beds Police announcement: Bomb disposal about to make a controlled explosion at Luton Airport #lutonAirport
Advertisement
@tweetiepai Some flights are departing where the aircraft are here and passengers had already cleared security search.
We are working closely with the police to ensure minimum inconvenience, but we must ensure that the safety of all remains top priority.
Passengers should contact their airlines for info about specific flights and we will provide a further update as soon as we are able.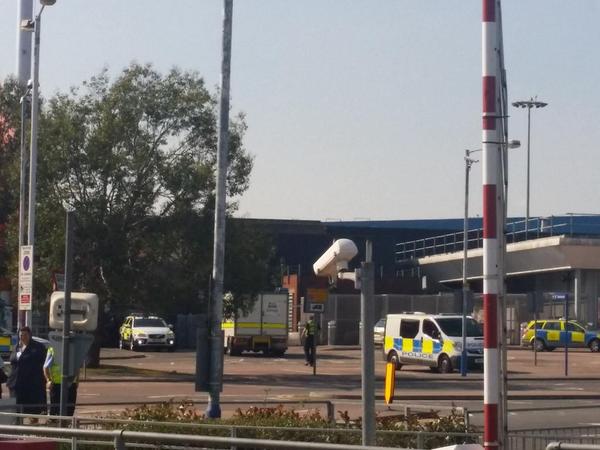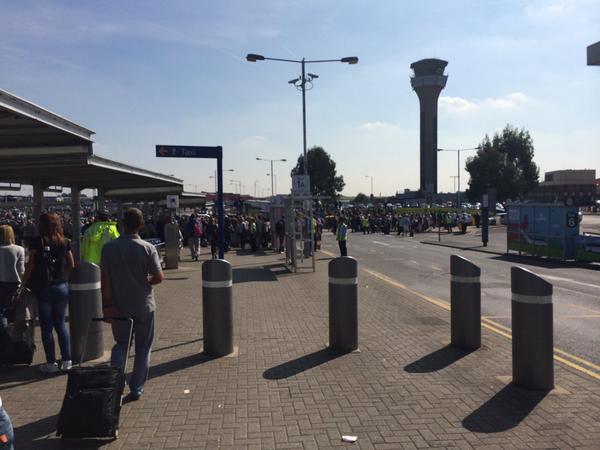 A man has been arrested on suspicion of murder after being detained by members of the public following the stabbing of an elderly woman motorist, police said.
Bedfordshire Police said the victim, a woman in her 70s, was fatally injured around 3pm yesterday in Trent Road, Luton.
A man in his 50s was detained by members of the public at the scene and police arrested the man, who was known to the victim, on suspicion of attempted murder.
He was taken to Luton Police Station for questioning and subsequently re-arrested on suspicion of murder.
A father is being treated in hospital after he was stabbed several times by burglars during a break-in at his home.
Three men are believed to have forced their way into the man's home in Luton in the early hours of the morning as his family slept.
He was awoken by a noise and went downstairs to investigate at around 3.25am on Saturday morning but was stabbed when he confronted the burglars, who then fled on foot.
The man, said to be in a serious but stable condition, was taken to Luton and Dunstable Hospital after the alarm was raised by his wife and daughter.
Detective Constable Mo Hussain said: "This was an appalling attack on a family man within his own home and I would urge anyone with information to come forward and speak with us.
"While the victim has suffered some very nasty injuries, he is in a stable condition and has responded very well to treatment."
Load more updates