Michael Douglas has denied claims he sexually harassed a woman 30 years ago, even though the matter hasn't been reported.
Read the full story ›
Advertisement
Kirk Douglas, star of film classic Spartacus and one of Hollywood's last surviving Golden Age actors, has turned 100.
Read the full story ›
The Batman Forever actor's rebuttal comes after former co-star Michael Douglas implied Kilmer had throat cancer.
Read the full story ›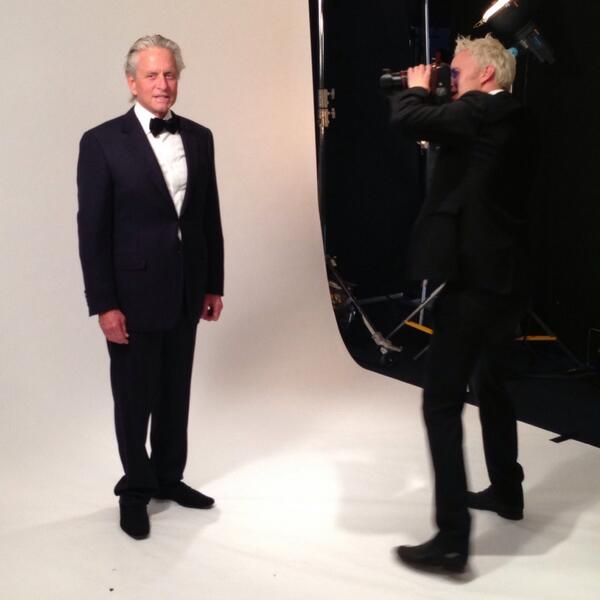 Advertisement
In recent years, Michael Douglas has battled stage-four throat cancer.
In June, the Hollywood actor hit the headlines when he said his battle against throat cancer was caused by performing by a sexually transmitted disease.
The 68-year-old claimed his stage-four cancer was contracted through the human papilloma virus during oral sex.
Welsh actress Catherine Zeta Jones and her husband Michael Douglas are "taking some time apart", her publicist has said.
The couple married 13 years ago and have two children, Dylan and Carys, together.
Earlier this year, Jones - who shot to fame in the early 1990s playing Mariette Larkin in The Darling Buds Of May - checked into a clinic for treatment of a two bipolar disorder.
She has previously said of the illness: "There is no need to suffer silently and there is no shame in seeking help."
Catherine Zeta Jones and Michael Douglas are "taking some time apart to evaluate and work on their marriage", a statement released by her publicist said.
Allen Burry issued a statement in which he claims Douglas never said that oral sex was the specific cause of the disease.
"In a discussion with the newspaper, they talked about the causes of oral cancer, one of which was oral sex, which is noted and has been known for a while now," Burry said.
"This particular cancer is caused by something called HPV, which actually comes about from [performing oral sex]," Douglas can be heard to say.
Load more updates