Murad, who was sexually abused by Islamic State, used her acceptance speech to call for 'a new era' of protection for women.
Read the full story ›
Advertisement
Denis Mukwege and Nadia Murad won for their efforts to end the use of sexual violence as a weapon of war and armed conflict.
Read the full story ›
Considered the foremost novelist of the English-speaking Caribbean, VS Naipaul won nearly every major literary prize.
Read the full story ›
The Nobel Foundation said that the "crisis in the Swedish Academy has adversely affected the Nobel Prize".
Read the full story ›
Colombia's President Juan Manuel Santos has accepted the Nobel Peace Prize at a ceremony in Stockholm.
Read the full story ›
Advertisement
It is the first time the award has been given to someone primarily seen as a musician.
Read the full story ›
Juan Manuel Santos was awarded the peace prize for his efforts to agree a deal with Marxist rebels to end 52 years of conflict.
Read the full story ›
British microeconomist Angus Deaton has won a Nobel Prize for his work studying consumption, poverty, and welfare.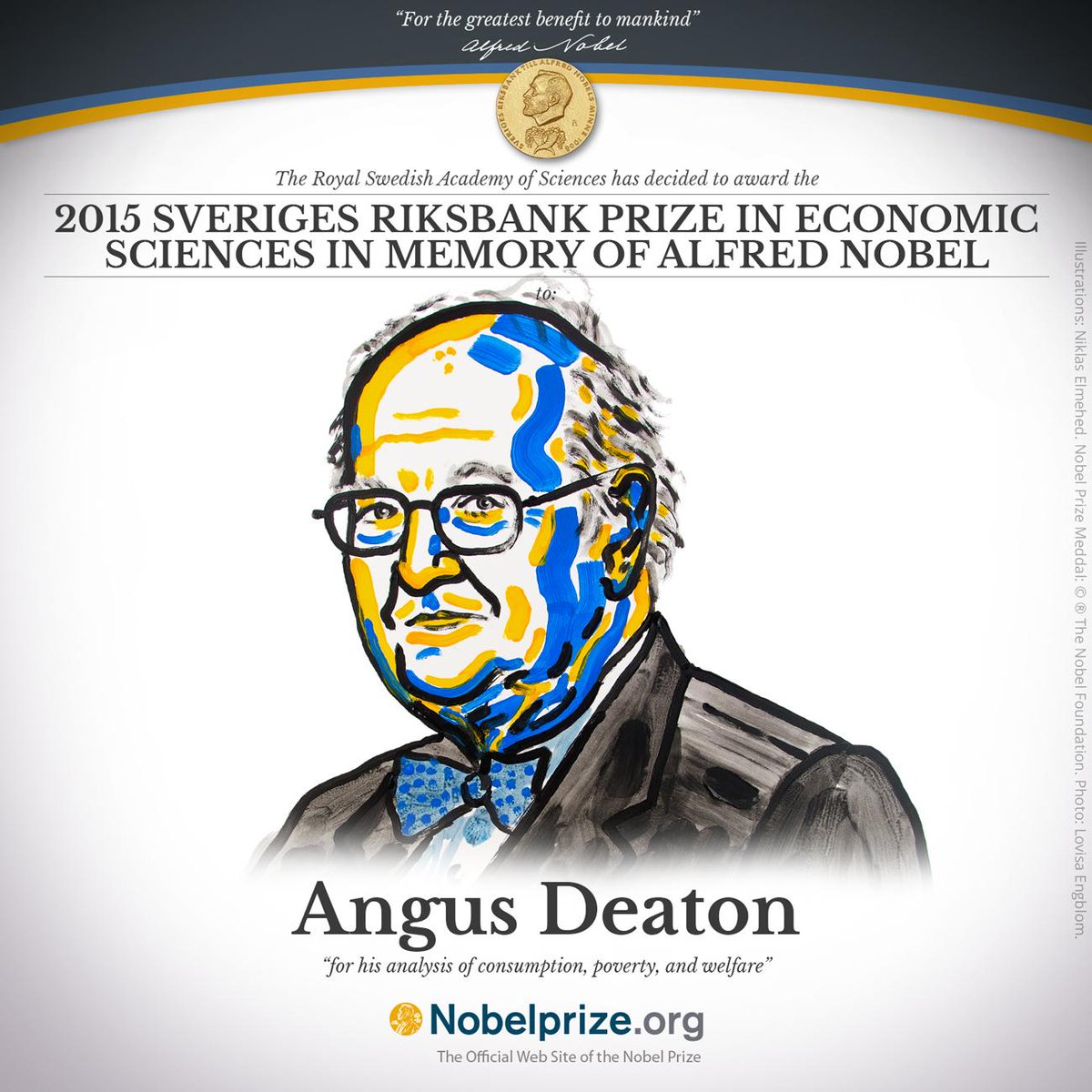 The 69-year-old, from Edinburgh, is currently a Princeton professor and has been in the running for the prize in previous years.
Deaton was awarded the prestigious prize after winning praise for his work focusing on how consumers distribute spending among different goods, how much of society's income is spent and saved, and how best to measure and analyze welfare and poverty.
Nobel peace prize winner Malala Yousafzai has dedicated her award to "voiceless" children around the world.
The teenager, who at 17 is the youngest person ever to receive the coveted prize, also called on the Indian and Pakistani prime ministers to attend the award ceremony for the sake of peace.
Malala hit headlines around the world after she survived being shot in the head by a Taliban fighter in October 2012 for going to school.
She later had treatment in Britain for her injuries and went on to make a full recovery.
Malala is now a dedicated campaigner for children's rights to education.
Load more updates