Former England and Spurs star Paul Gascoigne says Arsenal and their manager Arsene Wenger supported the 47-year-old.
Gascoigne received £50,000 from the North London club for hospital treatment.
The former midfielder was sectioned under the Mental Health Act in October, but says he is doing better now.
"I rang up (Arsenal) physio Gary Lewin and told him I wasn't feeling great," Gascoigne told the Sun.
"He said to go to hospital as he feared it was pneumonia. Wenger then agreed to arrange £28,000 to pay for treatment. Arsenal also paid £22,000 when I had hip treatment."
Paul Gascoigne has spoken about his ongoing battle with alcoholism, admitting that "the only person who can save me is me".
Read the full story ›
Advertisement
Spurs say they are supporting troubled former star Paul Gascoigne after it was reported he had been placed on an emergency three-day detox.
Read the full story ›
Former England footballer Paul Gascoigne said he can overcome the demons which saw him admitted to hospital in a drink-fuelled stupor.
The 46-year-old, whose legacy on the pitch has been overshadowed by alcohol and drug attractions, was treated in a Dorset hospital when he suffered a relapse last week after spending the previous seven months clean.
He told the Sunday Mirror: "I know I can overcome this. I am an alcoholic so I am taking one day at a time, but I will get there."
The former Tottenham Hotspur player said he turned to drink after being served with an eviction notice on his flat in Sandbanks, Poole, and described his latest relapse as a "blip".
He told the newspaper: "Up until a few weeks ago, I was doing great. I have an illness and I had a bad moment. Now I want to make sure it doesn't happen again."
Former footballer and sports presenter Gary Lineker has said Paul Gascoigne has got to help himself recover from his alcohol problems.
Speaking at a TV conference in Edinburgh, he said: "I wish him well but ultimately it's got to come from Paul."
Ex-England star Chris Waddle has tweeted messages of support to his former teammate Paul Gascoigne.
I know it's hard to stay focused but you have so many people who want you to come through this come on stay strong
Waddle sent the affectionate messages to fellow Geordie Gascoigne including a picture of the pair during England's famous World Cup campaign at Italy 1990.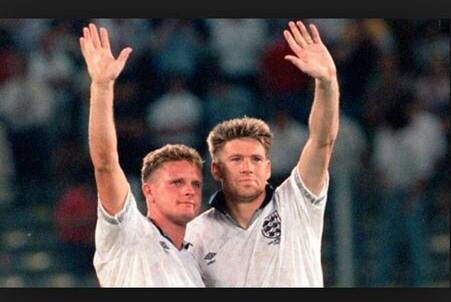 Advertisement
Harry Redknapp has offered an open invitation to Paul Gascoigne to help out with coaching his young players at QPR as he voiced his concern for the former England midfielder's health.
The 47-year-old has a long history of problems with alcohol, and is said to have been taken away by emergency services from his home in Dorset on Thursday. Pictures published on Friday morning showed Gascoigne looking gaunt and almost unrecognisable from his days turning out for the likes of Tottenham and Newcastle.
Since relocating to the South Coast, Gascoigne now lives in close proximity to Redknapp, who revealed he would jump at the chance to give him a way back into the game.
''He is a great lad and it is just sad to see how he is looking at the moment,'' the QPR boss said. '"I saw him about a month ago and I said 'I will pick you up in the mornings Gazza, come training with me. Do a little bit of work with the kids'. I would love it if he would do that. If he wants to do it, I would pick him up every morning at 5:45am at the end of his road and bring him in.
"He could go and do some coaching with the kids. I would love it if he would do that - that is an open invitation to him."
Paul Gascoigne's daughter has thanked fans who offered sympathy after shocking photographs showed him looking gaunt and frail as he was helped into an ambulance.
The ex-England footballer, now 47, has a long history of problems with alcohol and was reportedly found slumped outside his home.
Bianca Gascoigne, 27, received messaged of support from fans who remember him fondly from his time at clubs including Newcastle, Tottenham and Rangers.
John Rae's tweet was one of the ones she retweeted: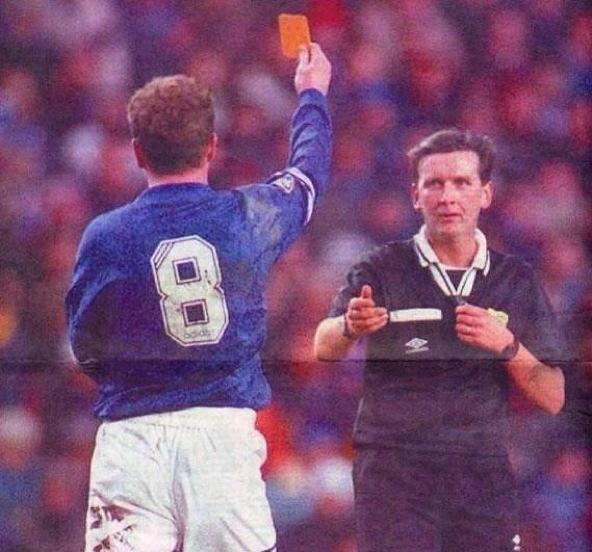 Bianca, a model and reality TV star, wrote herself:
Thank you for your kind words ?
Earlier this week it was reported that Gascoigne could return to football after signing for a Sunday league club in Bournemouth.
Hackers have targets the bank account of troubled former England star Paul Gascoigne, the Sun reports.
Gascoigne, 46, who has been battling alcoholism for years, said the thieves made 23 withdrawals in just two days.
He told the newspaper he had been "bled dry", first claiming he knew who was responsible before admitting he did not understand how it had happened.
The ex-Spurs and Newcastle player, once believed to be worth £14 million, reportedly said between £9,000 and £50,000 had been stolen.
Paul Gascoigne said he hopes he will not drink again, but added, "If it does [happen again] I'm really sorry, I'm an alcoholic".
In the documentary Being Paul Gascoigne, Gazza says: "I'll keep ontrying, I'll try my best until I actually can get this".
"Until then I really don't know if I can ... I really don't know."
Being Paul Gascoigne will be shown on ITV tomorrow night at 9pm
Load more updates