Arsenal's Petr Cech believes if his side were to win the Europa League it would be a sign of progression for the club.
Read the full story ›
Petr Cech has moved to ease the tensions with Arsenal's fanbase by suggesting he understands their frustrations.
Read the full story ›
Advertisement
Petr Cech insists missing one year of the Champions League is not a problem but says Arsenal must keep their star players.
Read the full story ›
Petr Cech believes Arsenal have disproved accusations they lack leaders by beating Manchester City and reaching the FA Cup final.
However, Cech has warned his team-mates winning the FA Cup for a third time in four years would still not excuse them failing to qualify for next season's Champions League.
Arsenal will face Chelsea in the final at Wembley on May 27 after goals from Nacho Monreal and Alexis Sanchez sealed a 2-1 win in extra-time against City, who had earlier led through Sergio Aguero.
I think it's easy to hide behind 'oh they lack leaders but they have leaders'. You need to see behind the scenes how well the team works and how we operate.

Sometimes you have periods of games where you prepare and do the right things but the game starts and it goes completely wrong.

We had a difficult period where the team was losing games it should have not lost and obviously you come to the situation where you play under pressure and need to find a way out.

Sometimes you find a way out quickly and sometimes it takes a bit of time.

There is no other option than we need to keep getting three points in every game to hope we can get automatic qualification for the Champions League for next season.
– Petr Cech
Petr Cech says Arsenal's thumping 5-1 win at West Ham proved they can handle the pressure in the title race.
"It became a kind of must-win game for us when Chelsea won and obviously the gap opened to six points," goalkeeper Cech told the club website.
"We knew what we had to do and we did it in a very professional way, so we are happy.
"We a lot of opportunities in the first half but it wouldn't go in. In the second half at 1-0 their keeper made some fantastic saves and you think it could still be a dangerous scoreline.
"I know a lot of people would have been a bit anxious, but we showed the maturity not to panic and we kept going. We thoroughly deserved the goals for our performance."
Petr Cech believes Arsenal's first-half showing at Watford has got their season under way as they picked up their first win of the campaign
Read the full story ›
Advertisement
Arsenal goalkeeper Petr Cech has announced his retirement from international football, it has been confirmed.
Cech, 34, played 121 times for Czech Republic with his final games coming at Euro 2016.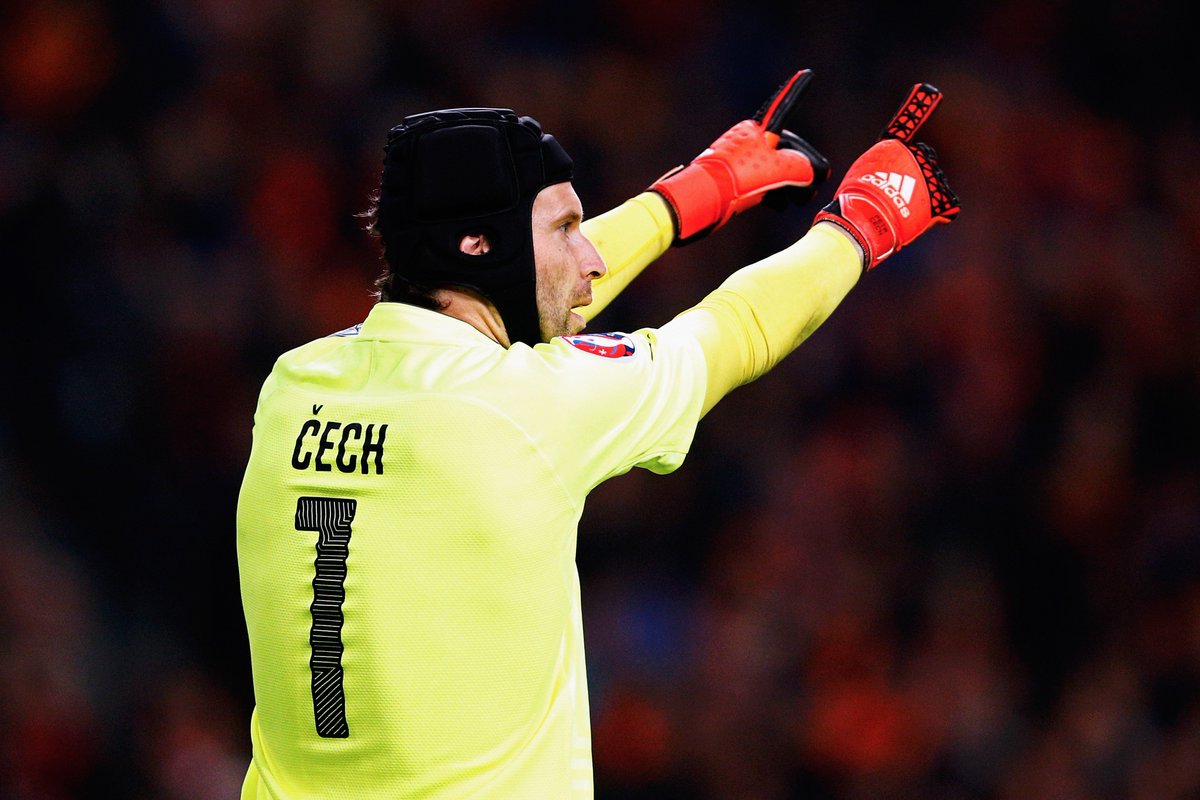 This is a purely football-based decision. If I want to prolong my career and play at the highest level for as long as I can, then I will probably need to find the balance so that I can continue to do so.

I'm now 34 and the next [international] tournament is in two years which, in football, is a very long time. The last thing I wanted to do was start a campaign and then say 'I don't think it's right for me to continue' halfway through it.

When I was a kid, my ultimate dream was to play for the national team at least once. Having done it so many times makes me really proud.

You look back at the Czech and Czechoslovakian history and you see so many great names and players. I managed to play more games than them, which shows the consistency and quality of my game.
– Petr Cech
The 33-year-old stopper secured his 170th Premier League shut-out in Monday's 2-0 win over Bournemouth
Read the full story ›
Great win ,clean sheet ,top of the league ... Thanks for all the congratulations... It's an honour for me ! ??169 https://t.co/lXLP2RkmZX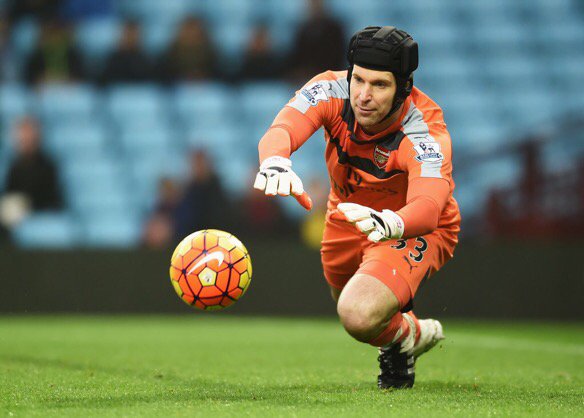 Goalkeeper Petr Cech believes Arsenal's collective team effort rather than his crucial saves was key to beating Bayern Munich
Read the full story ›
Load more updates