A Philadelphia couple have completed a 'bucket list' for their unborn son after learning he suffers from a potentially fatal condition.
Read the full story ›
"Oh my god, oh my god," Hannah Udren can be heard saying as she videos herself running from a jet that crashed on takeoff in Philadelphia.
Read the full story ›
Advertisement
An airport spokeswoman has confirmed that no-one was injured when a US Airlines flight was forced to abort its take-off in Philadelphia, though one passenger requested medical assistance, a spokesman for American Airlines Group said.
The flight was carrying 149 passengers and five crew members.
The mother of a 23-year-old passenger told NBC Philadelphia that her daughter, "smelled gas and was very nervous. She thought the plane was going to explode."
US AirwaysFlight 170 suffered a nose gear collapse, forcing it to abort take-off, New York Daily News reported, citing an airport spokesperson.
One passenger posted images of the scene: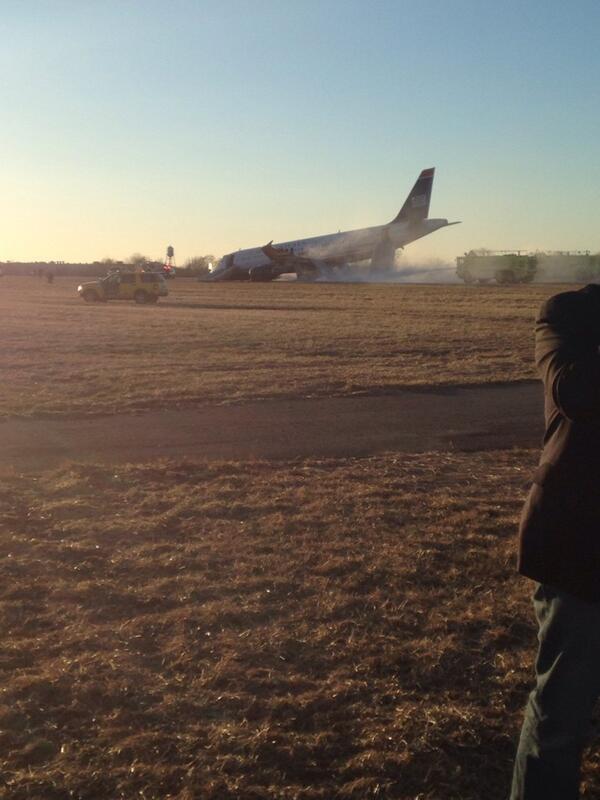 No injuries have been reported and all flights departing for and from Philadelphia have been temporarily delayed.
A picture posted on Twitter appears to shows passengers evacuating a US Airways plane, following an incident at Philadelphia International Airport.
Emergency crews are responding to an incident at Philadelphia International Airport, CBS News reports.
A spokesperson reportedly said passengers have been evacuated from a plane but no injuries have so far been reported.
The incident was reported at 6:30 pm local time on Thursday.
Advertisement
The body of a woman slumped in the passenger seat of a car parked on a busy street in Philadelphia went undiscovered as police continued to ticket the vehicle.
A build-up of snow and the black Nissan's tinted windows obscured the view of 22-year-old Nadia Malik, an entry-level medical student who had been missing for nearly two weeks before her body was found underneath a pile of books inside the car on Thursday.
The car had even been towed during the time the mother-of-two's body lay undiscovered, NBC Philadelphia reported.
Police are waiting to question her ex-boyfriend Bhupinder Singh in connection with the death and he will return to the state on a parole violation.
Carol McKenna who lives just a few doors down, said: "I definitely felt my whole house shake.
"The first thing, what I heard was a loud explosion. My house shook, and I didn't know whether to look outside or not look outside."
Ms McKenna said when she did look the street was full of debris and she could smell gas, so she called the emergency services.
A building in Philadelphia has collapsed and authorities say the cause could be an explosion, Reuters reports.
There have been unconfirmed local media reports that there were at least six injuries.
The incident comes a little more than a month after another building in Philadelphia collapsed, killing six people shopping at a neighbouring charity store.
A search is underway at a collapsed building in Philadelphia, US, for people who may be trapped in the debris.
At least a dozen people have been rescued from the site, eyewitnesses told NBC News.
Corey Vey, who works nearby, told the US network: "There are firemen, police, construction guys digging out because I believe people are down there. It's crazy right now."
Load more updates