Sky-walkers Georgina, 24, and Kirsten, 21, performed death-defying stunts for crowds below during the four day aviation festival.
Read the full story ›
After being arrested for assaulting his wife, Duane Youd, took a plane and flew directly into his own house.
Read the full story ›
Advertisement
Monarch Airlines has ceased trading with immediate effect, meaning all flights from the UK have been cancelled and will not be rescheduled.
Read the full story ›
EasyJet hopes to fly short-haul routes, such as London to Paris, using battery-powered planes within the next decade.
Read the full story ›
A mystery pilot has unleashed his or her creative side by navigating an aircraft to draw several pictures in the sky with its flight path.
Read the full story ›
The plane was travelling to Manchester but had to land in Birmingham after one of the tyres burst.
Read the full story ›
Advertisement
The passenger jumped off the jet bridge at Madrid Airport in a major security breach.
Read the full story ›
Group of four Britons are set to be released after apparently admitting trespassing - but relatives say they were forced to plead guilty.
Read the full story ›
A small plane has made a miraculous emergency landing amid traffic on a large motorway in the Bronx, NBC New York has reported.
The New York Fire Department said three of four people on board the plane suffered injuries in the unexpected landing near East 233rd Street, but none was life-threatening.
The aftermath of the landing was photographed by a nearby driver as emergency services attended to the plane and its passengers: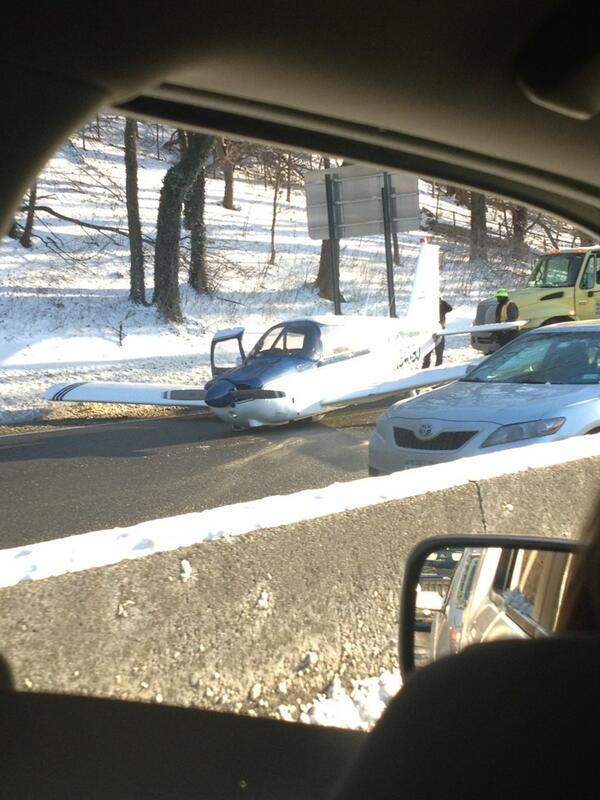 The Civil Aviation Authority (CAA) said safety is its "number one priority" after a poll by the pilots' union Balpa showed more than a half had fallen asleep while in flight.
A CAA spokesman said: "We think the new European flight-time limitation regulations maintain the UK's current high safety levels, and will actually increase safety for UK passengers travelling on some other European airlines.
"The changes will give the CAA far greater access to airline data to help us oversee fatigue risk management. We will shortly begin working with UK airlines over the introduction of the new system."
Load more updates