Although the vote is non-binding, the turnout of 79.5% is bigger than Brexit and the US presidential election.
Read the full story ›
Heterosexual couple Rebecca Steinfeld and Charles Keidan challenged the law and lost - but the ruling shows the matter is far from resolved.
Read the full story ›
Advertisement
Opposition MPs in Australia say they will block a government decision to hold a national vote on legalising same-sex marriage.
Read the full story ›
Hu Mingliang and Sun Wenlin made legal history by pursuing their bid to marry in China's first case of its kind.
Read the full story ›
Kim Davis, who spent six days in jail for refusing to issue marriage licences on religious grounds, has been released.
Read the full story ›
The owners of a Texas comic-book store were among the first to rush to the altar as same sex marriage was legalised in the USA.
Customers at Red Pegasus in Dallas had to wait awhile for the store to open as Kenneth Denson, 38, and Gabriel Mendez, 33, were "waiting at the courthouse to see if the Supreme Court is going to let us get married."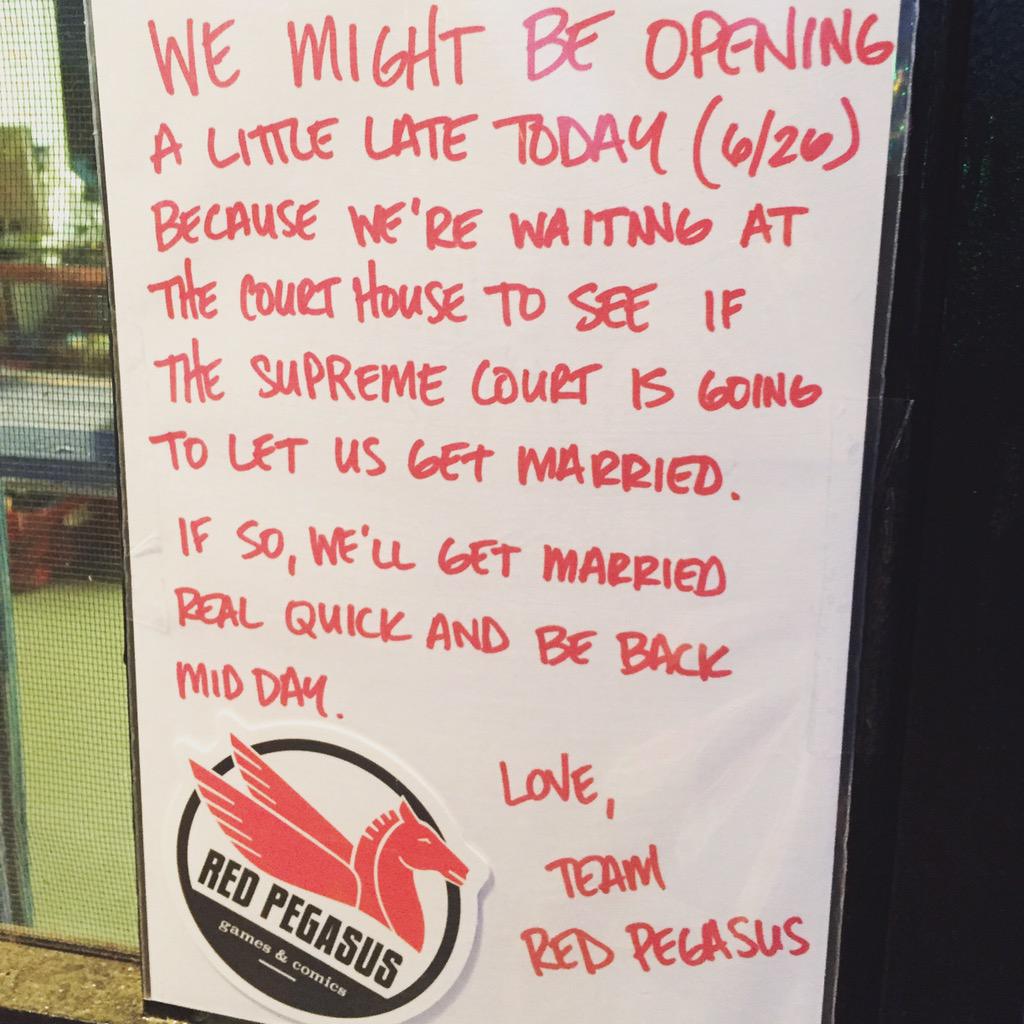 The couple were legally married two years ago in California but wanted to do the same in Texas, AP reported.
"We're Texans," Denson said. "We want to get married in Texas."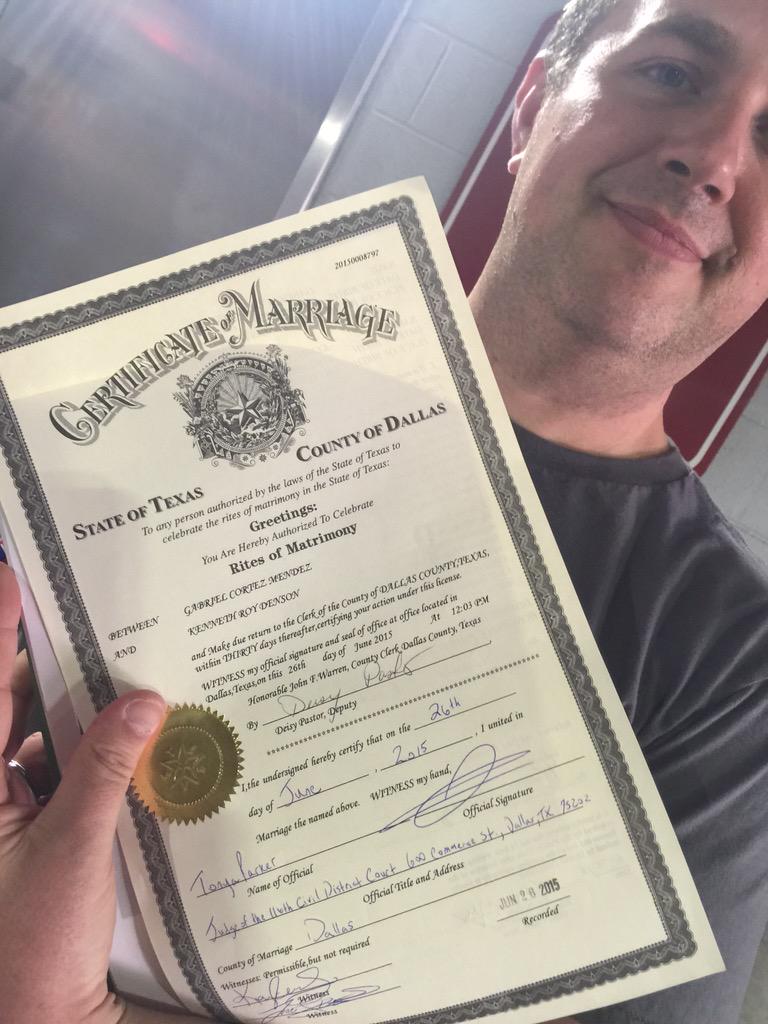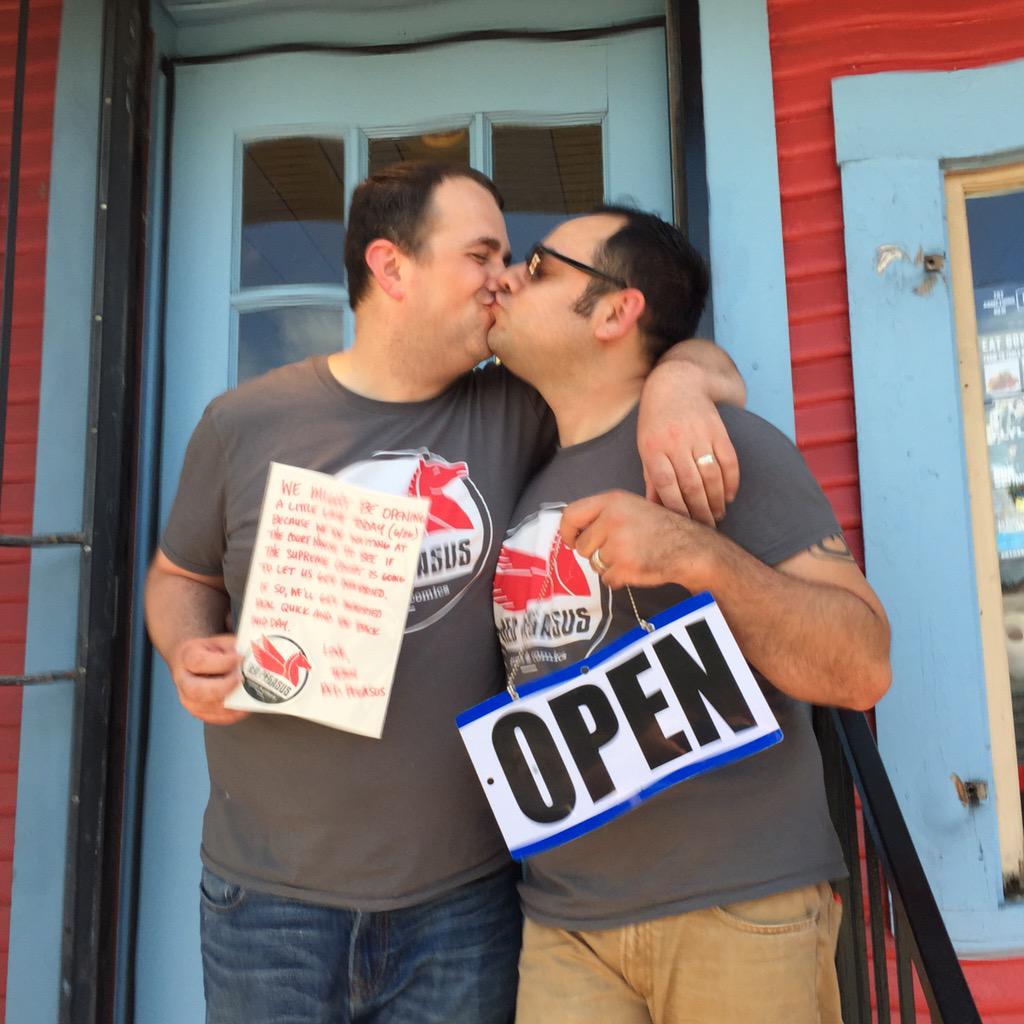 Advertisement
The White House turned multi-coloured on Friday evening to celebrate the legalisation of same-sex weddings in the United States.
As the sun went down and the evening turned dark, the building was bathed in a cornucopia of colour to mark a historic day that President Barack Obama described as a "thunderbolt".
The decision by the US Supreme Court to legalise gay marriage means 14 US states will now have to scrap their laws banning same-sex unions.
The US Supreme Court has narrowly voted to legalise gay marriage across America. President Obama called it a "thunderbolt" and declared that "love wins". The historic decision means 14 US states will now have to scrap their laws banning same-sex unions.
Sir Ian McKellen and Sir Derek Jacobi have celebrated same-sex marriage becoming legal across the US with confetti and Queen in a Vine video.
The actors, who star as a couple in the ITV sitcom Vicious, wore Stonewall Inn T-shirts as Sir Derek made a faux marriage proposal to the sound of Queen's We Are The Champions.
Gay rights supporters are celebrating after the US Supreme Court ruled same-sex couples have the right to marry under the Constitution.
Load more updates