A 35-year-old man was arrested on suspicion of murder and a firearm has been seized.
Read the full story ›
An 'unarmed' black man, who reportedly had mental health problems, has been shot dead by police after his sister called for help.
Read the full story ›
Advertisement
A Chicago man appears to be gunned down while he was live-streaming to Facebook on a street corner.
Read the full story ›
Prosecutors will seek the death penalty for a man accused of shooting dead nine people at a church in South Carolina.
Read the full story ›
A teenager posing for selfies with a gun has died after the weapon reportedly went off.
Read the full story ›
Police are searching for a white man in his 20s suspected of opening fire on members of a historic African-American church in South Carolina.
Charleston Police Department said they are searching for a white man, approximately aged 21, of small build, wearing a grey sweat shirt and blue jeans.
Suspect in shooting on Calhoun St is a w/m approx 21 slender small build wearing a grey sweat shirt blue jeans timberland boots clean shaven
Police still searching for suspect in Shooting on Calhoun Street.
Local newspaper The Post and Courier cited unconfirmed reports that as many as eight people may have been shot.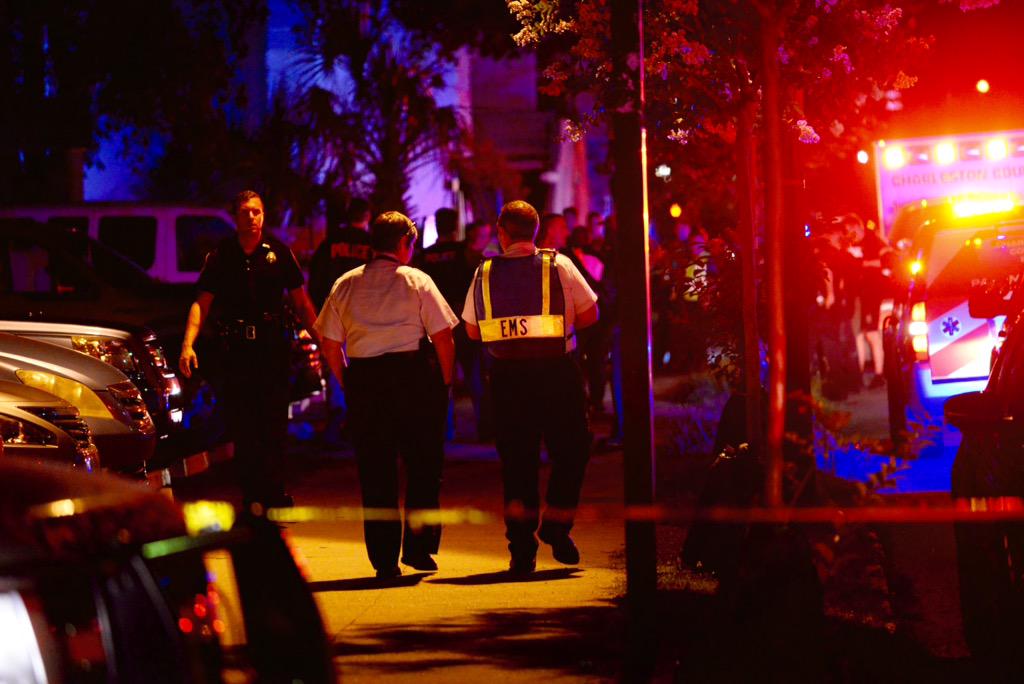 Advertisement
A mass shooting has taken place in one of America's oldest and most prominent African-American churches.
Multiple people were shot at the Emanuel African Methodist Episcopal Church in Charleston, South Carolina, authorities told NBC News.
The suspect was still at large, police said.
"They are looking for a suspect," Charleston police spokesman Charles Francis told NBC News, adding that a description of the shooter wasn't immediately available.
Known as "Mother Emanuel," the church is the oldest AME church in the South, having been founded in 1816. The Gothic Revival-style church is on the National Register of Historic Places.
Surveillance footage of the moments Elliot Rodger opened fire at a deli in Isla Vista, California, has been released.
The video broadcast on ABC in the United States shows customers queuing at a cash register before ducking to the floor.
CNN said the video also shows the moments victim Christopher Martinez, 20, ran inside and was hit by bullets before his friends performed CPR, however the footage was not broadcast.
Police investigating the fatal shooting of a man in a West End nightclub on Boxing Day have released pictures of two people they would like to talk to.
Officers are appealing for information on the whereabouts of Danny Walker, 32, and Gavin Allen, 30.
The public are asked not to approach the men but to call the police on 999 if they see them.
31-year-old Hassan Isman Omer died after being shot several times in Avalon nightclub on Shaftesbury Avenue in the early hours of 26th December.
The website of a London nightclub where a man was shot dead describes itself as "a revitalised venue that oozes creativity and class".
The Avalon club calls itself a cocktail lounge with live DJs every night, and says it brings "a unique and stylish vibe to the heart of West End's party scene".
Load more updates