Violinist Vanessa-Mae has been banned by the International Ski Federation (FIS) for four years for taking part in fixed races to qualify for the Winter Olympics.
A hearing panel looked into the qualifying results that saw Mae qualify for the Winter Olympics in Sochi earlier this year and ''found to its comfortable satisfaction'' that results of four giant slalom races were manipulated.
Mae, representing Thailand as Vanessa Vanakorn, qualified weeks before the start of the Olympics in February after managing to reach the required standard during four races in Slovenia in January.
An official FIS statement read: " The Hearing Panel found to its comfortable satisfaction that the results of the four ladies giant slalom races that took place on 18th and 19th January 18 2014 at Krvavec (SLO) were manipulated."
The panel then issued the following sanction to Mae: "Vanessa Vanakorn (Mae), Athlete, four year ban from participation in any FIS sanctioned events worldwide."
Mae finished last at the Sochi games, in 67th place, almost a minute behind the winner.
A ski holiday firm is encouraging parents to take their children on holiday during term time by offering to refund fines imposed by schools.
MountainBase, based in Bedford, ran a Facebook advert which read: "Are schools in the UK taking the piste! We think so".
The campaign has reignited the controversy over whether parents should be fined for taking children out of school for holidays.
The firm has now said that the offer is "no different" financially to those which over free ski passes or holiday slots to children, adding: "We do not condone such actions and leave the decision solely at the discretion of the parents."
Advertisement
David Cameron was among a host of names congratulating Britain's Jade Etherington, after the the British skier won the women's visually impaired downhill:
Proud of Jade Etherington, who won silver in the women's visually impaired downhill in Sochi. #GoParalympicsGB.
A host of others took to the social network to tweet their thanks. Eventually, Etherington herself tweeted, though her celebrations were understated:
We've won a Downhill medal!!!!!!! It's Silver :))))
Jade Etherington and her guide Caroline Powell crowned their first season racing together by winning Great Britain's first Paralympic medal on snow in 20 years in Sochi.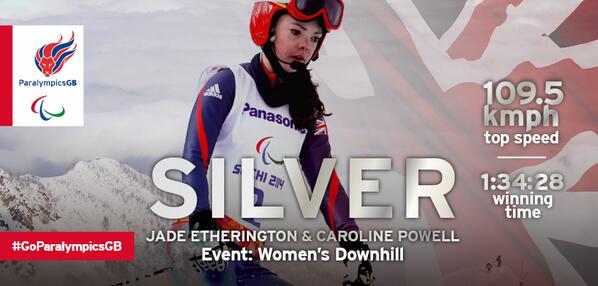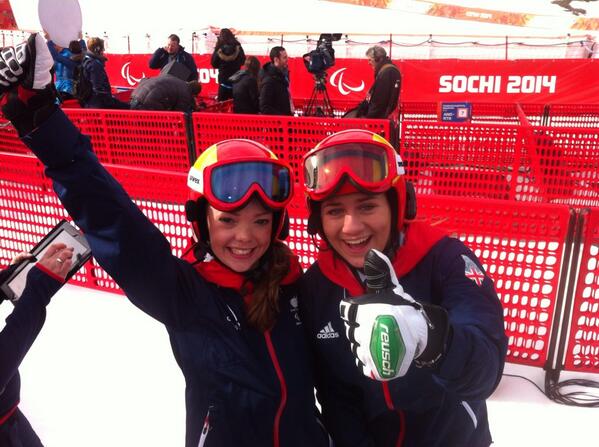 Etherington, who celebrates her 23rd birthday on Sunday, is visually impaired and communicates with Powell down the course via radio.
The pair became the first British women ever to win a Paralympic skiing medal, despite the short time they've been racing together.
It was only last April that they first got to know each other, August they first skied competitively together and January this year they first competed as a pair in a downhill.
Angela Merkel must take it easy for three weeks and work from home where possible after a skiing accident, said her spokesman Steffen Seibert.
The accident happened last week when the Chancellor fell while skiing over the Christmas vacation.
"The chancellor is of course able to work and is in full communication," said Seibert. He added that Merkel's accident occurred "at low speed" but he declined to give further details. The chancellor has postponed a visit to Warsaw scheduled for Wednesday this week, Seibert added.
But she will lead a cabinet meeting on Wednesday which will be the first gathering of all the ministers in the new "grand coalition" government of her conservatives and the centre-left Social Democrats (SPD), which was formalised last month.
AFP's Berlin correspondent Deborah Cole says chancellor Angela Merkel has cancelled nearly all meetings for three weeks following a skiing accident.
Merkel fell while cross-country skiing during winter holiday, on crutches, cancelled nearly all meetings for 3 weeks @afp story to follow
Advertisement
A journalist from German broadcaster Deutsche Welle says Angela Merkel has broken her pelvis in a skiiing accident.
GroKo is short for "grosse Koalition", a grand coaliton of the two large camps from centre-left and centre-right within German politics.
German Chancellor Angela Merkel has been injured while skiing and has cancelled several meetings, a spokesman told news agency AFP.
The boot Heather Mills was made to wear to comply with International Paralympic Committee Olympic guidelines caused her "intolerable pain", her management company has said.
The IPC ruled that Mills' new adaptive equipment had not been ratified and she would not be able to compete in the skiing event in 2014 Sochi Paralympic games unless she reverted back to using the approved equipment.
The ex-wife of Paul McCartney subsequently abandoned her plans to compete and withdrew from the selection process - a decision the British Paralympic Association described as "sad".
Mills' management company said the former model was "forced to wear a purely cosmetic, non-relevant full boot cover over her prosthetic leg, adding unnecessary weight and causing intolerable pain", according to the BBC.
The International Paralympic Committee refuted the suggestions and insisted all athletes had to abide by the same rules.
The authority reiterated that only approved adaptive equipment can be used in events.
Heather Mills' alleged outburst left the head of the Paralympic alpine skiing committee "extremely shocked and upset", according to a spokesman for the sporting authority.
"Heather's aggressive behaviour and verbal abuse has left Sylvana [Mestre] extremely shocked and upset," said Craig Spence, the International Paralympic Committee's Director of Communications, in a statement.
"Para-athletes are role models and an inspiration to billions of people around the world. This disgraceful outburst is not what we expect from any athletes competing in our competitions and will not be tolerated."
The IPC said the incident involving Mills and Mestre was witnessed by a number of people, and insisted Ms Mestre was just trying to enforce the rules and offer the former model a solution to the issue.
"There can be no excuse for such aggressive and intimidating behaviour towards such a highly respected and experienced official within the Paralympic Movement."
Load more updates