Diversity's Perri Kiely was crowned Splash! 2014 champion with a whopping 60.97% of the viewers' vote, ITV has revealed.
Read the full story ›
Diversity star Perri Kiely was crowned champion of ITV's celebrity diving show Splash!
Read the full story ›
Advertisement
Perri Kiely has posted a picture of his trophy after the 18-year-old dancer for Diversity won Splash! tonight.
??????????? wow wow wow wow wow wow thank you so much everyone I live you all wow wow wow wow wow much love #20DV ?? http://t.co/wWgL5TCekG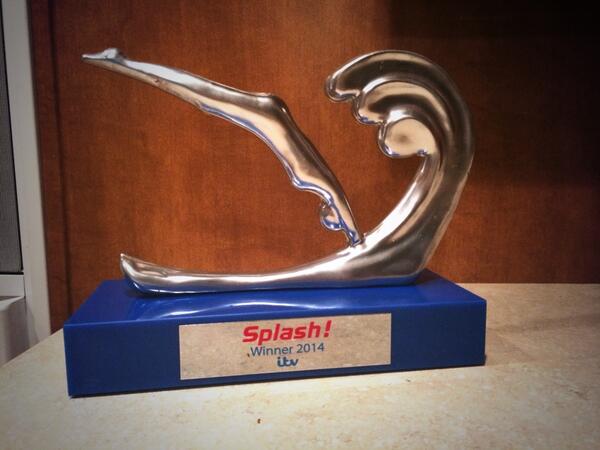 The hosts and star judges of this year's Splash! celebrated the end of the series by jumping into the pool.
After Diversity star Perri Keily was crowned champion, hosts Vernon Kay, Gabby Logan, jumped into the pool fully clothed, along with Tom Daley, and judges Jo Brand, Andy Banks and Leon Taylor.
Dance troupe Diversity have congratulated Perri Kiely after he was crowned champion of Splash!
Yeeeeeeesssssssss!!!! He's won it ????? thanks to very one who voted we love you all.. ???? sooo proud of our lil bro @realperrikiely ??
Thank you so much to all of you and especially our DVfam... This is why your the best. PERRI WON SPLASH!!!!!! #champion #splash2014 #20DV
Diversity's Perri Kiely has been crowned the champion of this year's Splash!.
Advertisement
Paralympic gold medallist Richard Whitehead and The Only Way is Essex star Dan Osborne have secured a place in next week's final.
Read the full story ›
Street dancer Perri Kiely flipped his way into the Splash! finals after performing two sensational dives on the celebrity show.
Read the full story ›
Load more updates