The girl claimed the star said he would "beat her head in" if she revealed the incident, which took place in a Las Vegas hotel room.
Read the full story ›
Veteran actor, who trained Sylvester Stallone's character in the Rocky series, has died after a battle with illness.
Read the full story ›
Advertisement
Sylvester Stallone has found a new slice of the action - baking bread in a TV ad for Warburtons. The 68-year-old star plays The Deliverer
Read the full story ›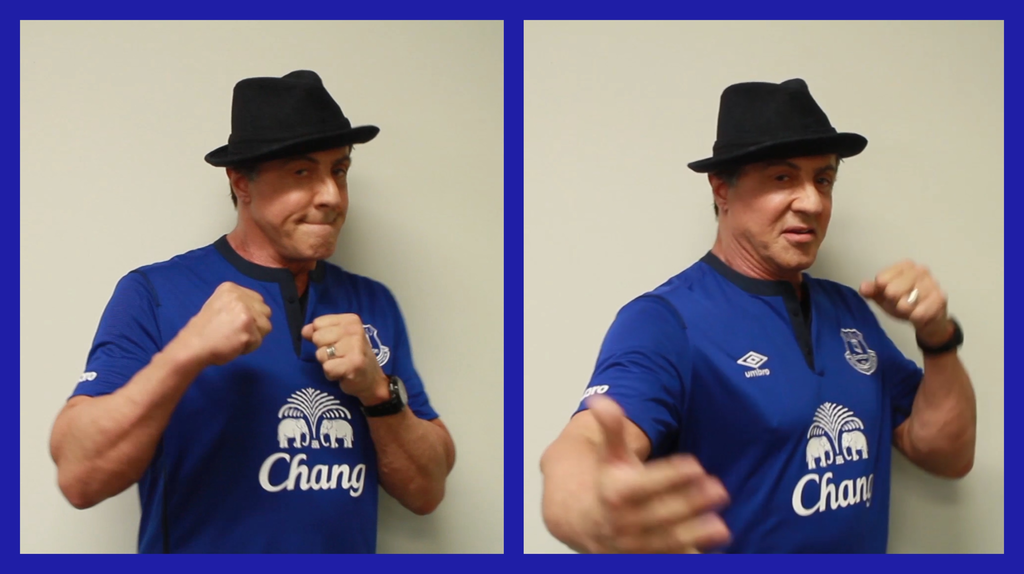 Everton fans attending tonight's Premier League clash against West Brom could feature in the next Rocky film.
Sylvester Stallone and Tony Bellew, both Everton supporters themselves, will walk onto the pitch at Goodison Park during the interval to film part of the new Hollywood movie 'Creed', due for release in 2016.
The Toffees will be hoping West Brom haven't delivered another knockout blow to their fading hopes of European qualification by that point.
Sylvester Stallone attended the opening of Rocky the musical in New York last night, the stage show based on his Oscar-winning film.
Read the full story ›
Sylvester Stallone has admitted he still gets worked up over the perception he is just a thuggish actor, with no more strings to his bow.
Read the full story ›
Advertisement
Harrison Ford looks set to replace Bruce Willis in the latest installment of The Expendables action franchise.
Sylvester Stallone announced the casting change on Twitter.
WILLIS OUT... HARRISON FORD IN !!!! GREAT NEWS !!!!! Been waiting years for this!!!!
It appears Stallone was more than happy with the casting change.
GREEDY AND LAZY ...... A SURE FORMULA FOR CAREER FAILURE
The Expendables 3 is due for release in August 2014 and will also star Arnold Schwarzenegger and Jason Statham.
Sylvester Stallone said that despite his Rambo image and new film Bullet to the Head, he is in favour of new national gun control legislation.
The American actor supported the 1994 "Brady bill" which included a now-expired ban on assault weapons and hopes the legislation can be reinstated.
He said: "I know people get (upset) and go, 'They're going to take away the assault weapon.' Who ... needs an assault weapon? Like really, unless you're carrying out an assault. You can't hunt with it. Who's going to attack your house, an army?"
"It's unbelievably horrible, what's happened. I think the biggest problem, seriously, is not so much guns. It's that every one of these people that have done these things in the past 30 years are friggin' crazy. Really crazy. And that's where we've dropped the ball, mental health," he added.