At least 51 people have been killed, after Houthi rebels fired a missile at a military parade and coordinated suicide bombings in Aden.
Read the full story ›
The UAE ambassador to the UK says he hopes "an amicable solution can be reached" in the case of jailed British academic Matthew Hedges.
Read the full story ›
Advertisement
Daniela Tejada is meeting Jeremy Hunt after Matthew Hedges was sentenced to life in prison on an allegation of spying.
Read the full story ›
He had been held in solitary confinement since he was arrested in May 5 at Dubai Airport.
Read the full story ›
Matthew Hedges was held at Dubai airport on May 5 after flying in to interview sources about the country's foreign and security policies.
Read the full story ›
The Foreign Office has "serious concerns" about a British student who has reportedly been held in solitary confinement in the UAE.
Read the full story ›
Advertisement
A zip wire almost two miles in length - the longest in the world - has opened in the United Arab Emirates.
Thrill-seekers can reach up to 93mph when launching themselves from the start point on the Jebel Jais mountain and enjoy panoramic views.
The ride along the 1.75-mile wire lasts around three minutes and costs £124.
Guinness World Records officials awarded the zip line in Ras al-Khaimah the title of longest zip wire on Wednesday.
Diego Maradona has been appointed as coach of Al-Fujairah in the United Arab Emirates.
The former Argentina star, now 56, has been out of management since being sacked by Dubai's Al-Wasl in 2012 but has now found a new role in the UAE second division.
A statement on the club's Twitter feed on Sunday read: "Officially: Maradona as coach of Fujairah".
Maradona himself wrote on his official Facebook page: "I want to tell you that I'm the new coach of Al-Fujairah SC, in the second division of the United Arab Emirates."
Attaching a picture of himself posing with an Al-Fujairah shirt with his name and his famous number 10 on the back, he added: "Here are my new colours!"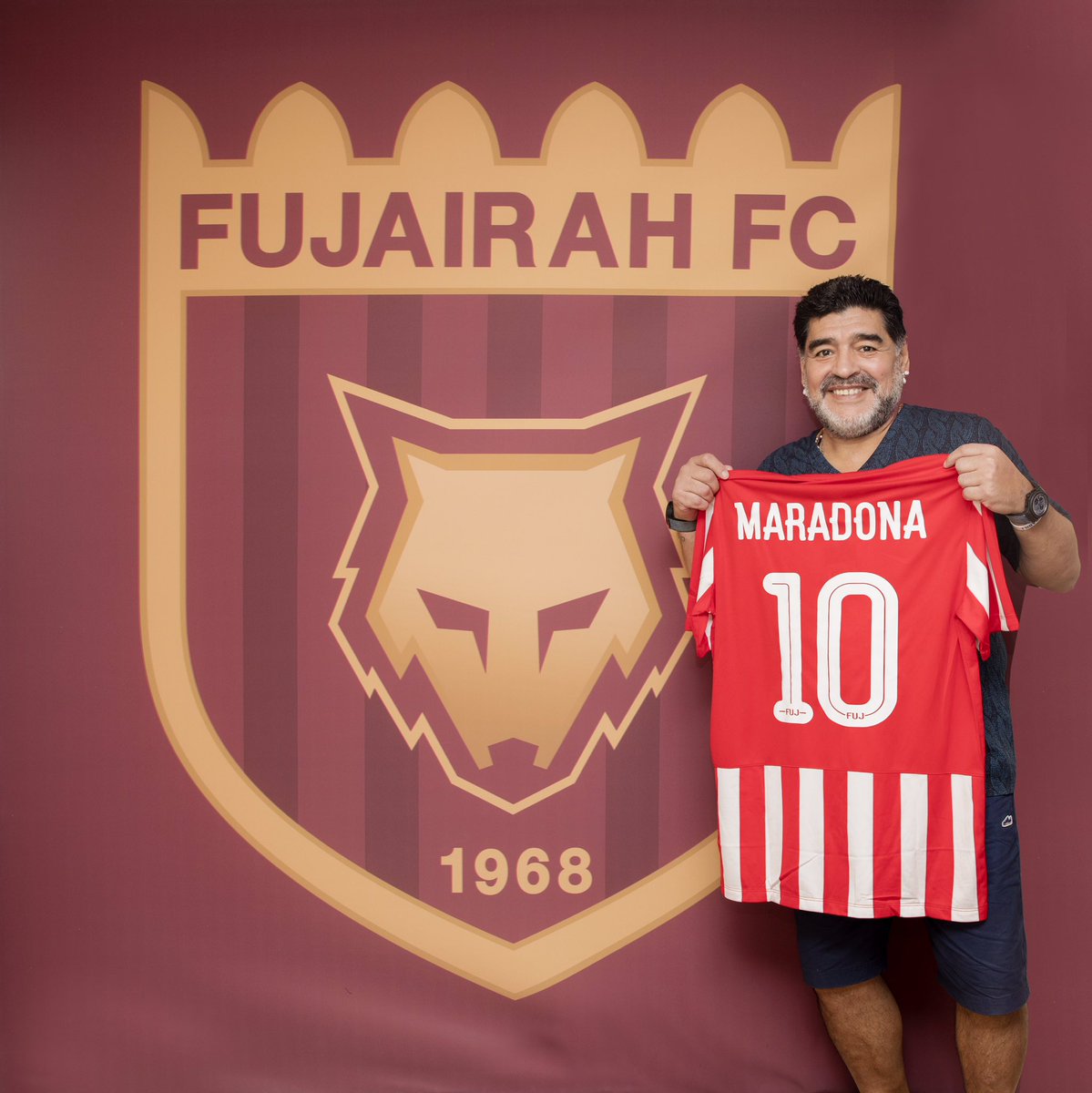 A huge fire broke out at a high-rise tower in the United Arab Emirates on Monday night.
Read the full story ›
A fighter aircraft from the United Arab Emirates taking part in coalition fighting in Yemen is missing, the country's armed forces said in a statement via a state news agency.
The armed forces statement said the warplane was taking part in a mission with the Saudi-led alliance was "lost" without releasing further details.
Load more updates