Anna Turley, who lost her seat in Redcar, North Yorkshire, in the General Election on December 12, sued Unite and blogger Stephen Walker.
Read the full story ›
Redcar MP Anna Turley has criticised a new London-based government post on the SSI site regeneration, calling it 'sick joke'.
Read the full story ›
Advertisement
The Tory grandee was fired as a government adviser after backing an amendment to Theresa May's Brexit Bill.
Read the full story ›
Residents are invited to put their ideas forward at a number of drop-in-sessions in the area.
Read the full story ›
A group of MPs claim to have found a recording device during private discussions after an unannounced visit to Sports Direct.
Read the full story ›
The Labour MP for Redcar Anna Turnley has resigned from the Labour shadow team.
In a letter she said that she does not believe Jeremy Corbyn - or his team 0 are providing a strong and competent leadership.
It is with great sadness that I just sent my resignation as Shadow Minister for Civil Society to Jeremy Corbyn. https://t.co/DDUgtff70Q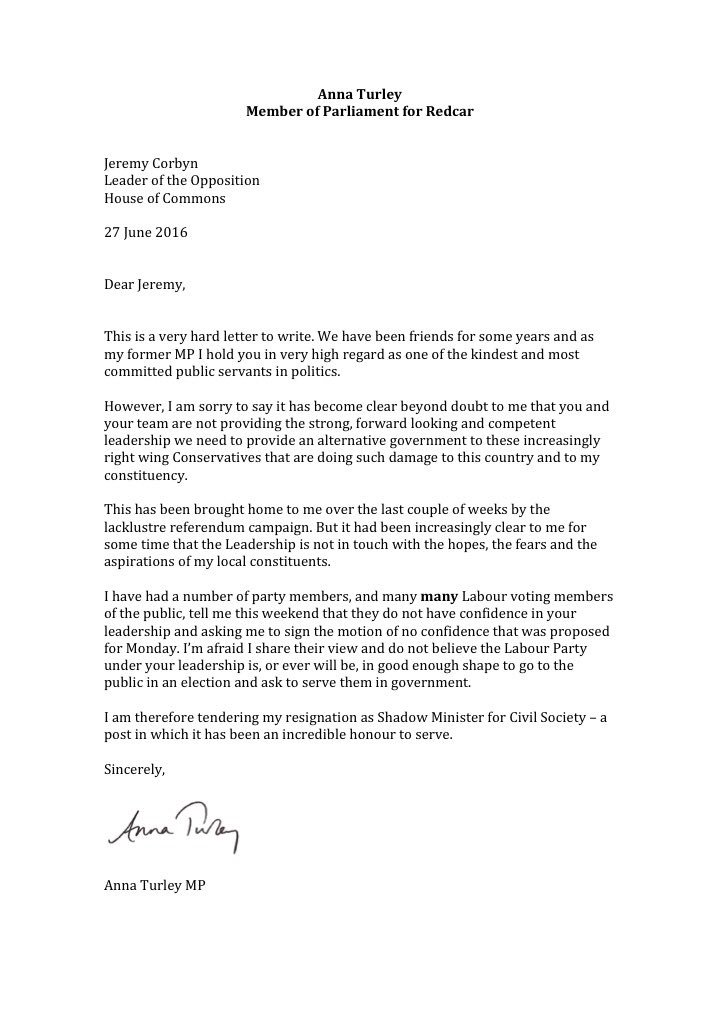 Advertisement
Anna Turley - the Labour MP for Redcar - has said she wants to make sure that Brexit truly does "liberate us in this region".
She's said she is "disappointed" in the result though.
"Obviously I am disappointed about the result. It was not what I believed was best for the future of our country and our economy. But people have spoken loud and clear. I heard and understood the concerns, indeed the anger, people had throughout this process (and before) and the local result was not unexpected.

Now my priority will be to focus on helping to get best deal for Britain from Brexit. Now we have made this decision, we have got to try and stabilise the economy and build one that works for our region. We need to make sure that Brexit truly does liberate us in this region, as people have voted for, not do us further damage.

Britain is a great country. Teesside is a great area. We have to pull together now to get the best deal. I will be going back down to parliament on Monday and will redouble my efforts to make sure the decisions made work for us.
– Anna Turley - the Labour MP for Redcar
Labour MP Anna Turley has responded to Lord Heseltine's plans to transform the former SSI steelworks site in Redcar.
In a statement she said she was pleased the government were progressing on the future of the site, but is yet to see a clear plan.
I am pleased the government are progressing on the future of the SSI site and welcome any measures which help our local economy to recover from the loss of steelmaking and job losses in other industries like Boulby Potash.

We have the skills, experience and ambition here on Teesside to drive the area forward and it is good that the government recognise the importance of local leadership on this.

The short term commitment on securing the site is welcome but we have yet to see a clear plan for cleaning up and whether or not they will take responsibility for the vast cost involved which simply cannot be borne by the local authorities.

Along with Labour colleagues on Teesside, our priority is developing a clear economic strategy for the region, building on our existing industrial and manufacturing strengths and crucially attracting the high skilled and high value jobs we need.

To deliver this, the Mayoral Development Corporation needs to be backed up with real, tangible powers and funding and not simply be a back-patting exercise by Ministers.
– Anna Turley MP, Labour, Redcar
Redcar MP Anna Turley tweets the question she wanted to ask David Cameron during Prime Minister's Questions about saving steelmaking on Teesside, but she was never called by the speaker: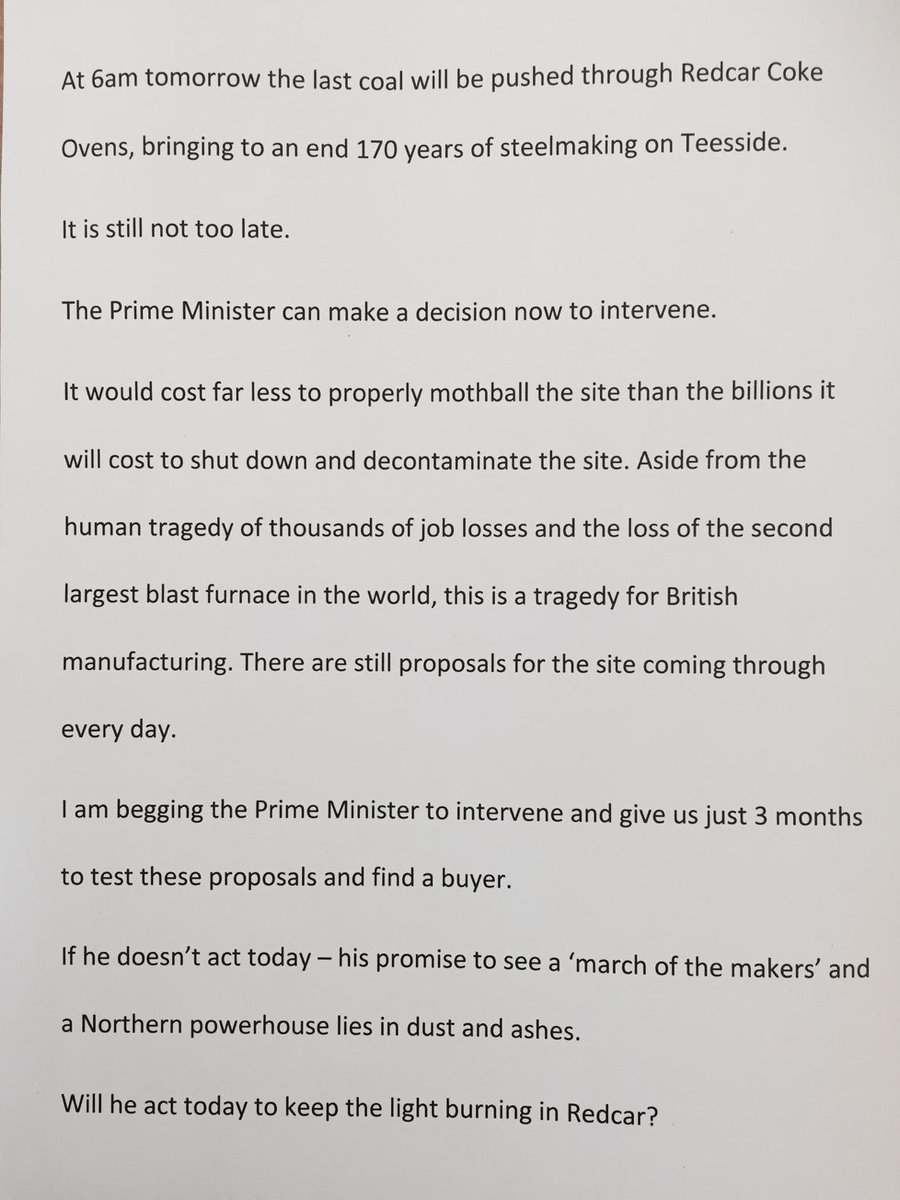 MPs claim 240 people, who thought they were being kept on at a former steel works, were sent home in the middle of their shifts.
Read the full story ›