X Factor winner Joe McElderry is to play another famous Joseph on stage next year.
The 24-year-old, from South Shields, will wear the coat of many colours for a UK tour of Joseph and The Amazing Technicolour Dreamcoat.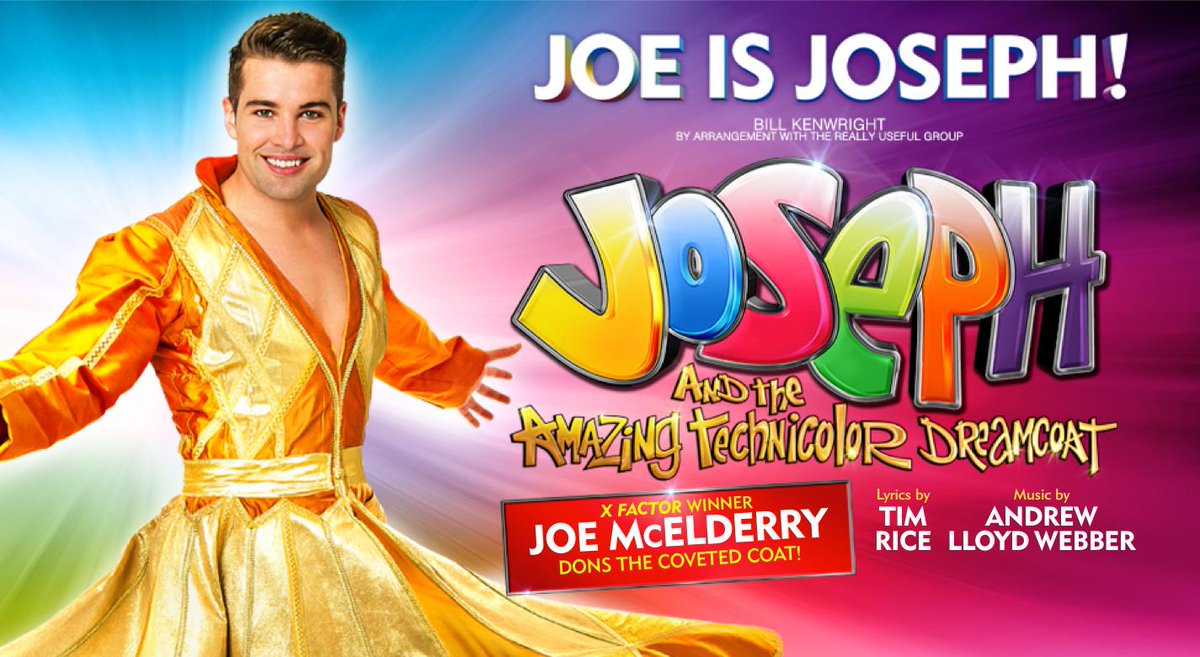 Bill Kenwright's production of Tim Rice and Andrew Lloyd Webber's family musical continues on its record breaking tour having sold to date an estimated 15 million tickets.
The dates and venues for the 2016 tour have yet to be revealed.
Advertisement
Joe McElderry recorded a personal song for a woman who missed his gig because she went into labour!
To the pregnant lady who missed the show last night because she was in labour! I hope you like the song I recorded on your sisters iPad haha
Joe McElderry from South Shields has won skiing TV show The Jump. This is his third competitive TV show success after previously winning The X Factor and Popstar to Operastar.
Wow wow wow what a night!!! Buzzzing!!!!!!
Thankyou to all crew, production, medics, physios, trainers for helping us all to get through the show was soo much fun!!
Popstar Joe McElderry, from South Shields, was crowned champion of Channel 4's ski challenge show The Jump tonight.
He became a substitute in the competition filmed in Austria because others were injured by the sporting challenges.
In tonight's final, Joe McElderry jumped 17.5 metres off the highest jump. He beat journalist Donal MacIntyre who jumped 13.5 metres off the middle jump.
Advertisement
Former X factor winner Joe McElderry will speak at the Oxford Union later.
The 22-year-old from Westoe, South Shields is the first winner on the show to address the society.
He'll be following in the footsteps of Winston Churchill, Albert Einstein and Katie Price.
He is due to talk to students about coping with stardom, life since the X Factor, and how young artists are treated within the music industry.
Joe said: "I am a little bit nervous about giving a talk, but I feel very honoured to be asked as well."
Joe McElderry has said he hopes this year's The X Factor will feature another South Shields success story. Joe, and Perrie and Jade from Little Mix, are all from South Shields. The talent show winner said there is a wealth of talent in the North East so it could happen.
Jade Thirlwall and Perrie Edwards performed at South Shields for the Sound Waves festival. Jade tweeted to tell fans she was sad to leave her family.
Sad to be leaving my family behind in South Shields... Having a toffee apple to make myself feel better! Xx Jade xx http://t.co/b9I53Sp49E
Thousands of people were at Bents Park in South Shields to see Perrie Edwards, Jade Thirlwall and Joe McElderry perform at their hometown.
"Sound Waves 2013 was an amazing event. All of the bands were outstanding and It was particularly great to see Jade, Perrie and Joe performing in front of a hometown crowd. I'm sure everyone who was there will remember it for a long time to come."
– Cllr Alan Kerr, Deputy Leader of South Tyneside Council
Load more updates