ITV News understands the devolution deal being negotiated between 3 North East councils and the government will include an elected mayor.
Read the full story ›
The council deferred its decision in March so that further clarification and commitment could be sought from Government.
Read the full story ›
Advertisement
The county council has endorsed plans after receiving government assurances on support for rural areas and growing the county's economy.
Read the full story ›
A decision on regional devolution for the North East won't be made until May while some issues are considered by all parties.
Read the full story ›
A decision on regional devolution for the North East won't be made until May.
A meeting of the NECA leaders has taken place this afternoon.
Devolution discussions for North East on hold until May to ask for more time and info from the government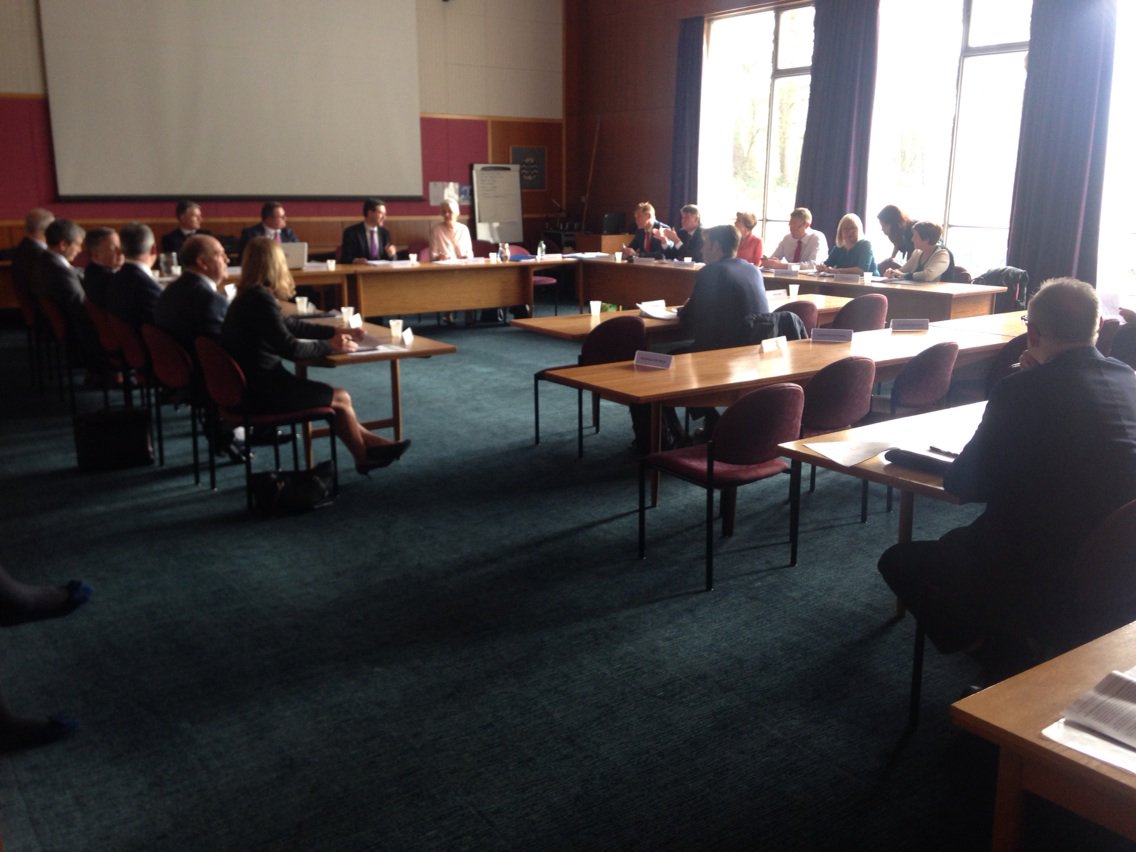 North Tyneside Council has confirmed it is prepared to sign up to the North East devolution agreement to establish the North East Combined Authority.
The decision was made at a council meeting tonight.
"For too long decisions about this region and our residents have been made in London by people who don't necessarily understand the needs of our communities.

"Here in North Tyneside we want important decisions about this region to be taken here in the north east, not in London. We want the power to invest in our own economy and create jobs. We also want to have better regulation of our local transport, including setting bus fares and bus routes; and making sure that skills funding is targeted at local business needs.
– Elected Mayor Norma Redfearn
Advertisement
Newcastle City Council's cabinet agrees to back a mayoral combined authority as part of a Devo deal for the North East #nccmeets
Sunderland City Council has backed the regional devolution deal in principle, but they want clarification and further details on two points. They are:
The investment fund for the region
The funding for regional transport
Sunderland has given its unqualified support for the principle of devolution, and is minded to support these proposals.

We will, in the extra time that has been granted by Government, be seeking further clarification on some details before a decision in the week beginning Monday 9 May.
– Councillor Paul Watson, Leader of Sunderland City Council
Gateshead Council's cabinet has already rejected plans to bring devolved powers and an elected mayor to the North East.
Northumberland County Council approved the proposal earlier this week, subject to certain conditions.
Durham County Council says it wants to defer making a final decision on whether to sign up to a North East devolution deal until more details are known.
Durham County Council leader Simon Henig says, although members agree with devolution in principle, more information is needed before the authority fully signs up to a deal, including funding and mayoral duties.
A meeting, between all the North East councils, is scheduled for tomorrow.
Yesterday Gateshead rejected the devolution deal.