Frances O'Neill, 74, said she almost fell in a 30ft deep sinkhole that appeared in her back garden
Read the full story ›
Harrogate Borough Council say they are looking at bringing in "specialist engineers are soon as possible" after a sinkhole appeared in Ripon last night.
They said:
Working with the North Yorkshire Fire and Rescue Service, we evacuated seven properties. Three residents were taken to a rest centre at Ripon Fires Station which was opened by the Major Incident Response Team, where they spent the night.

The council's Chief Building Control Officer has been out on site to ensure that the property and those surrounding it were of no danger to the public.

The utility services have visited the scene to assess the situation.

Emergency services have cordoned off the surrounding area to protect members of the public. The immediate danger to the public has been removed and the situation is now under control.

The cause of the incident is still to be confirmed. Whilst there is no visible damage to the main properties, we are looking at bringing in specialist engineers as soon as possible to assess the situation.

The property owners have been advised to contact their building insurers as soon as possible and to find alternative accommodation while further investigations are carried out by the insurers of the property.
– Harrogate Borough Council
Advertisement
A resident has told how he is "gutted" at being forced to evacuate his home after a large sinkhole appeared in his back garden.
Read the full story ›
It's now been revealed that three gardens are affected by the sinkhole in Magdalen's Road in Ripon. Seven houses remain evacuated.
A sinkhole with an 'unknown depth' has opened up in Ripon, North Yorkshire, leading to seven properties being evacuated
Read the full story ›
A Ripon resident has taken to Twitter to show the hole that has appeared in his garden. Seven homes have been evacuated in the area. Nobody is injured.
30ft deep sink hole enveloping the back garden occurred at 10.30. Been told to leave the house for the night.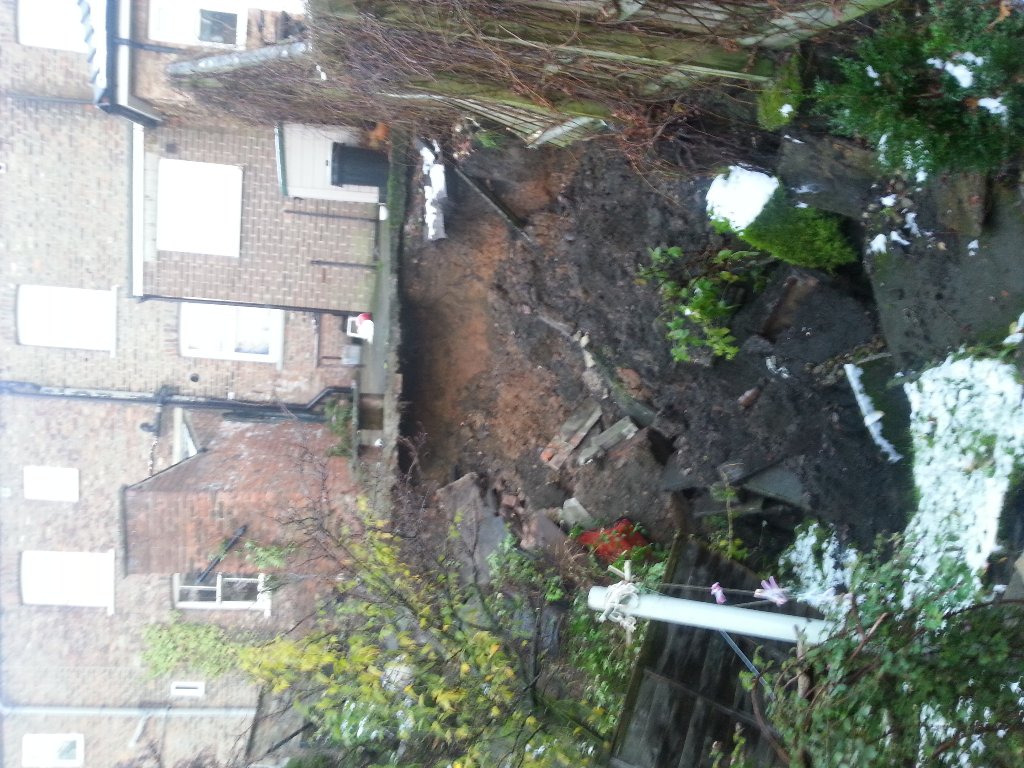 Advertisement
A row of terraced houses in Ripon has been cordoned off after a sinkhole appeared on Magdalen's Road. Seven properties were evacuated at 1am on November 10. The scene is due to be inspected.
North Yorkshire Fire and Rescue Service has confirmed seven properties have been evacuated after a sinkhole appeared in Ripon.
The hole is 20m by 10m - the depth has not yet been measured.
Nobody has been injured.
Three people have been forced to leave their homes after a sinkhole appeared across two gardens in Ripon, North Yorkshire. Emergency services are at the scene. Nobody has been hurt.
Crews from #Ripon have helped with evacuation of 3 people after a large hole appeared in the rear garden of 2 properties in Ripon, all safe
One of the world's largest collections of teddy bears has gone on display at Newby Hall in North Yorkshire.
A thousand cuddly toys, including the original Paddington Bear and Sooty will be exhibited in Ripon. Many of the collection were donated by writer and broadcaster Gyles Brandreth.
Load more updates