UKIP's MEP for the North East, Jonathan Arnott, says Nigel Farage's link to President-elect Donald Trump could be good news for Britain:
Paul Brand and his panel of guests will also be discussing next week's autumn statement.
See the full debate on Around The House tonight at 10.45 on ITV.
Ukip's troubles in Strasbourg appeared to have little impact at the ballot box as the party won a council by-election with almost 50% of the vote on Thursday.
Tim Fleming won the Headland and Harbour ward on Hartlepool Borough Council with 496 votes following the resignation of a Labour councillor.
The support for the party, which has been strong in Hartlepool in recent years, came despite the leadership crisis and was on the day of the bust up in the European Parliament involving Steven Woolfe.
Mr Fleming polled 496 votes of the 1,009 cast - which represents 49% of the vote.
Labour in second won 25% of the vote. Turnout was 17.8%
Labour maintains its majority on the council with 19 seats, and Ukip are second with six.
Advertisement
UKIP MEP Jonathan Arnott has announced today that he is standing down from the party's leadership campaign.
Read the full story ›
Jonathan Arnott - the UKIP MEP for the North East has received his first endorsement in his bid to be leader of the party.
I'm pleased to announce that John Whittaker has endorsed my campaign for UKIP leader. Next endorsement at 8am. https://t.co/rFCdLWLODf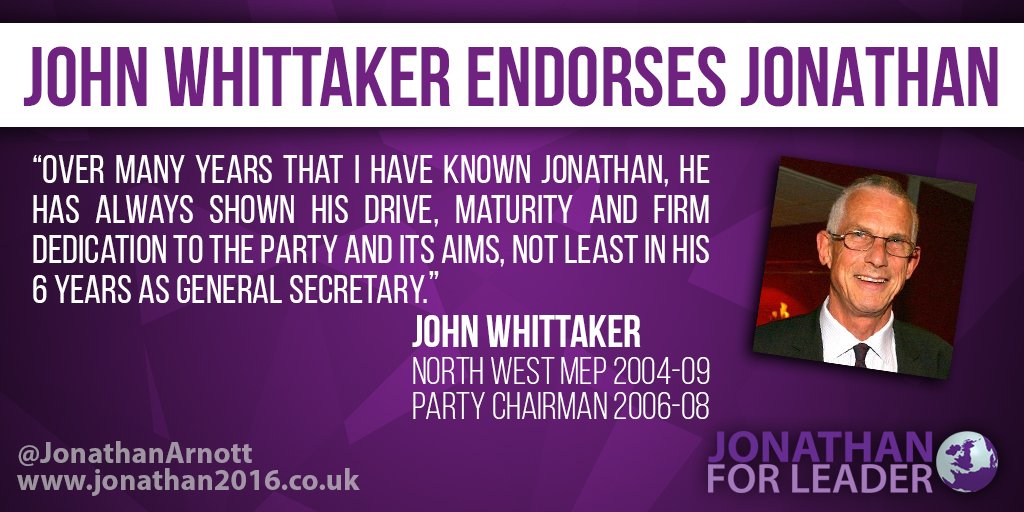 The North East MEP has launched his bid to replace Nigel Farage as the UKIP leader.
Read the full story ›
UKIP member Phillip Broughton has said he is considering running for leadership of the party after Nigel Farage stepped down earlier this week.
Broughton, a former professional wrestler, stood as UKIP's Hartlepool candidate in the 2015 General Election.
Broughton says there's an obvious vacancy as the party's only MP Douglas Carswell has already said he doesn't want the job.
"I think Nigel has done an amazing job for UKIP. He has made us the third biggest political party in the country, has done an amazing job in giving us our independence back and taking us forward as a nation. A man of passion, belief, who stands by his principles and an all round great guy. Now of course we need to look at who should stand for the leadership of the party and I must say, I am considering it.

We have only got one MP in Douglas Carswell and he has already said he doesn't want the job. I think I have got the energy and I've done a lot of hard work in Hartlepool, I got the fourth best result in the country for UKIP in the general election and came within a whisker of winning and I've got a lot to offer.

I've been involved in politics and I also have a lot of life experience. I'm considering running, but also for 2020 or if a general election is called soon, but it is still early days. I'm passionate about Hartlepool."
– Phillip Broughton
Advertisement
UKIP won three more seats on Hartlepool Council in Thursday's election taking their total to five.
Party leader Nigel Farage says what has happened there could happen across the North East.
UKIP gain two seats from Labour in Hartlepool - more results from Hartlepool as we get them.
Aftab Ahmed is facing jail after threatening to behead David Robinson-Young after receiving a Ukip leaflet through the post.
Read the full story ›
UKIP have launched their North East campaign today (Thursday) in Newcastle.
It is the first time the party will challenge in every constituency in the area.
UKIP say their business friendly policies would make a big difference to an area with the highest unemployment rate in the country, but admit that they have a tough fight in the North East.
Stewart Hay, Conservative, Roberta Blackman-Woods, Labour, and Frank Hindle, Liberal Democrats, respond to the UKIP campaign, which was launched in Newcastle today (Thursday).
Load more updates