Police are re-appealing for witnesses following an assault on a teenage girl this morning in Cwmbran.
Read the full story ›
Prince Charles is due to meet with school children and ex-service personnel on a tour of South Wales today.
The Prince of Wales will meet with Cwmbran school children taking part in a climate change education programme run by the charity, Size of Wales,
He will then go on to visit ex-service personnel in Nantgarw, before heading west where he will learn about efforts to save White Park Cattle from extinction at Dinefwr Park, Llandeilo.
Advertisement
Gwent Police are trying to identify two women following the theft of a purse in a shop in Cwmbran along North Walk in the town centre at around 2:20pm on Tuesday 22nd November.
The victim believes the purse was stolen in either Poundland or the Home Bargains stores.
Anyone with information is asked to call police on 101.
Coed Eva Primary School in Cwmbran was destroyed in an arson attack on New Year's Day.
Read the full story ›
Police say criminals have targeted a Cwmbran primary school which was almost destroyed by a fire earlier this year.
Gwent Police says windows have been smashed due to bricks being thrown and there has been damaged a portacabin in what looks like an attempt to break into the building.
The incident happened sometime between 16.30pm on Wednesday 3rd August and 8.20am on Thursday 4th August.
Anyone with information is asked to call police on 101.
An investigation is underway after 18 caravans were destroyed and 13 others damaged in a fire this morning in Cwmbran.
Firefighters were called to Avondale Road shortly before 1am and spent over two hours at the scene.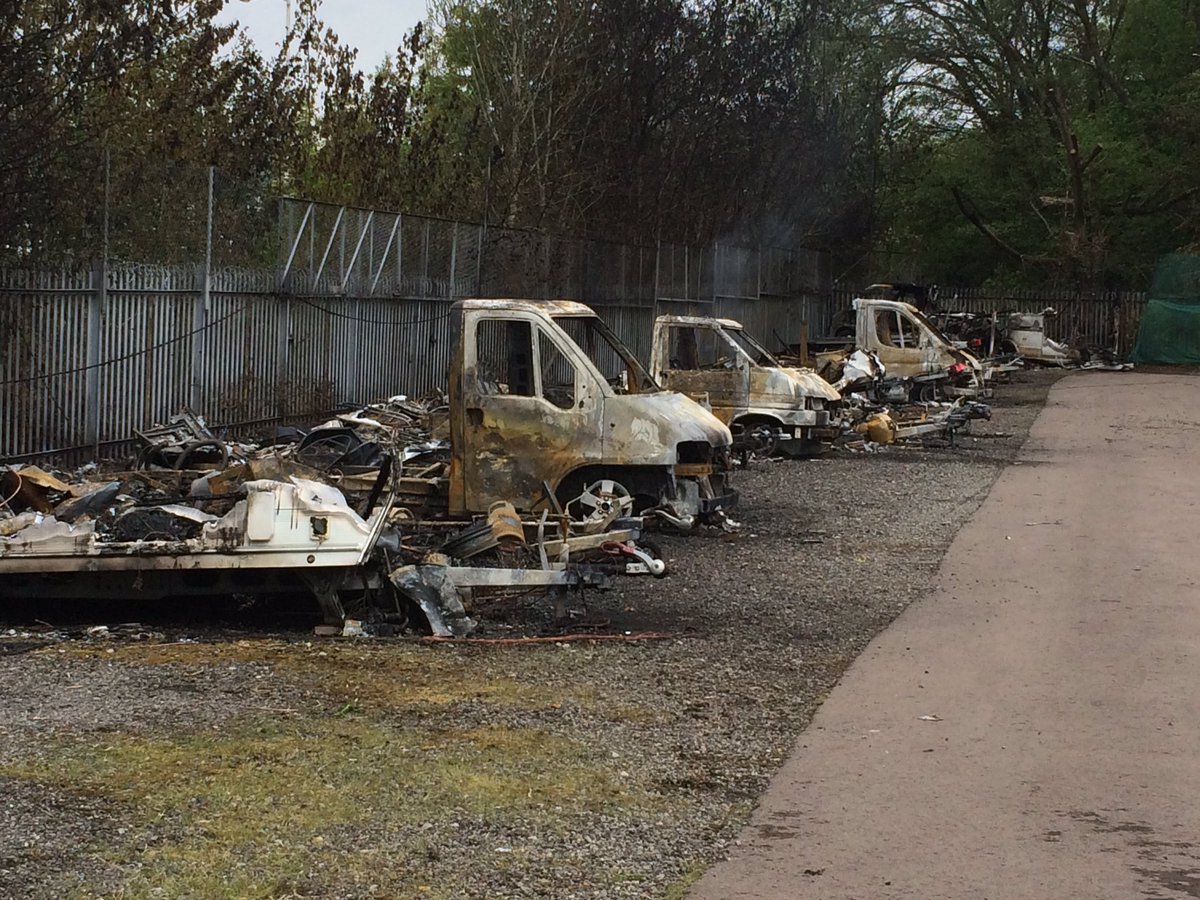 Fire service have told owners it's unlikely fire was deliberate. They are still investigating what caused it https://t.co/U8KMOlVWrk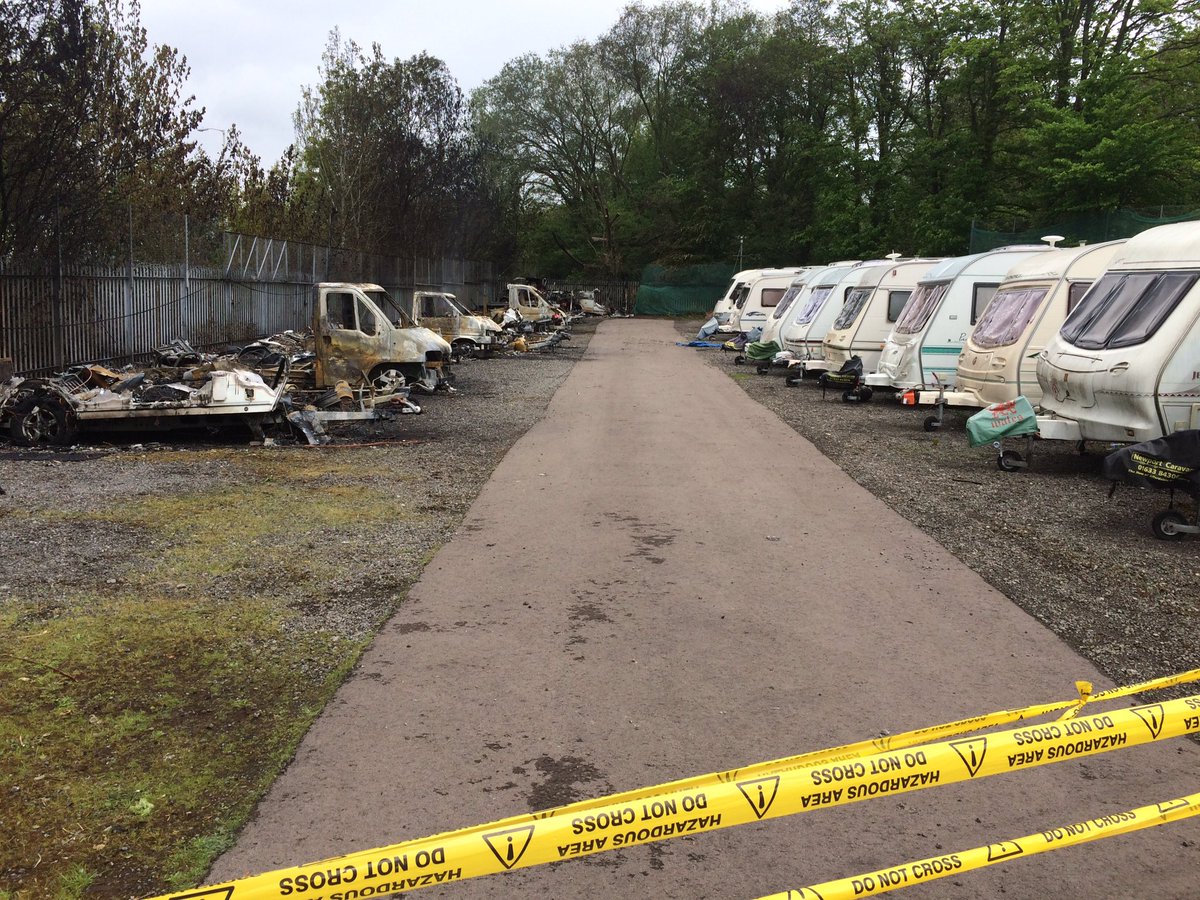 An owner told ITV news she's devastated after her mobile home was one of 18 destroyed by fire.
Emergency crews were called to the caravan storage site during the early hours of this morning.
Investigators say it was not deliberate but they're still working out what caused it.
Watch Alexandra Lodge's report:
Advertisement
Police are appealing for witnesses following a fire at a school in Cwmbran.
It happened at St Davids RC Primary School on Caldicot Way, on Saturday 30th April.
Officers say they are particularly interested in speaking to some people who were in the area at the time of the incident.
These include;
A woman who was driving along Edlogan Way towards Cwmbran Town Centre approaching the roundabout at the junction with Afon Terrace, and a group of 5 to 6 boys aged around 14 or 15 who were seen running down Afon Terrace. The boys were described as being white and of slight build. One of them was wearing bright orange trainers.
Anyone with information is asked to call 101.
An animal sanctuary in Cwmbran is facing imminent closure if staff cannot raise enough money to keep it open.
Read the full story ›
Police are appealing for information after a delivery lorry was robbed of cigarettes outside a supermarket.
Gwent Police says the theft happened outside the Co-operative store on North Road, Croesyceiliog, Cwmbran at around 10.55am on Thursday 10th March 2016.
Four men demanded cigarettes from a delivery lorry outside the premises and made off in a silver / blue Mondeo with the registration, BL54 YYF.
Anyone with information is asked to call 101.
A group of children from Cwmbran have finally been able to go back into the classroom today for the first time since part of their school was destroyed by a fire on New Year's Day.
More than 500 pupils from the Coed Eva Primary School were forced to take an extra week off after the blaze gutted the building.
Extra classrooms have now been set up thanks to space in the junior school.
Our Education Reporter Megan Boot was there for the first day back.
Load more updates