Neil McEvoy denies he mocked violence against women, with a joke that he and a minister wore boxing gloves to be "ready for Leanne Wood".
Read the full story ›
Elis-Thomas has quit the party he once led, prompting speculation about a rôle in Government - and Plaid's status as official opposition.
Read the full story ›
Advertisement
Lord Dafydd Elis-Thomas has told ITV News why he resigned from Plaid Cymru.
The former leader was frank in criticism of what he saw as Plaid Cymru's failure to respond "sufficiently strongly" to the challenges of Brexit - and has not ruled out joining the Welsh Government.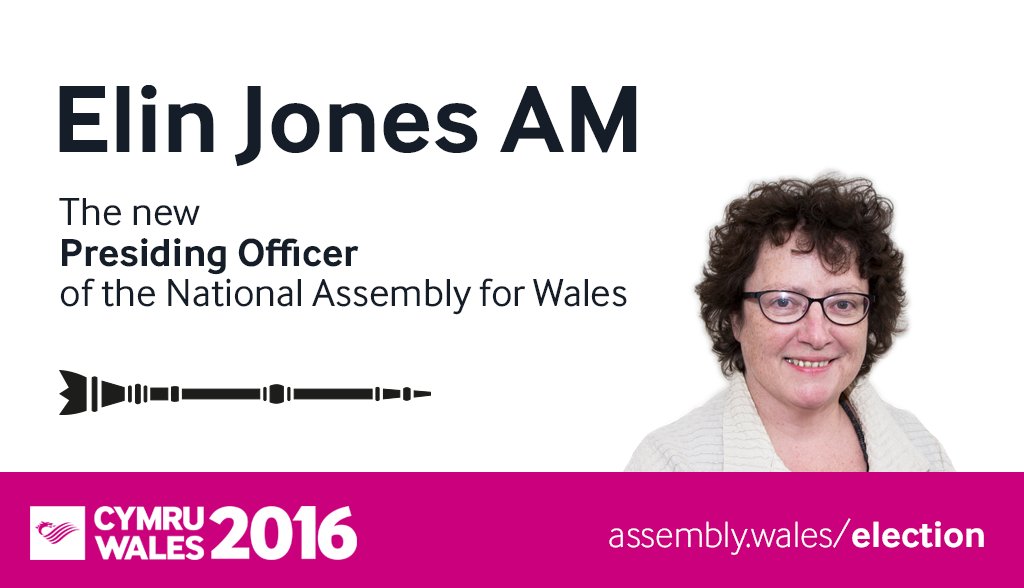 Ceredigion AM Elin Jones has been elected the new Presiding Officer of the National Assembly.
She defeated her Plaid Cymru colleague Dafydd Elis-Thomas by 34 votes to 25. There was one abstention.
The Presiding Officer holds significant powers and responsibilities that make the position the single most important office in the National Assembly for Wales.
The role shapes every aspect of the Assembly – from its day-to-day operation, the routine management of business, to its development as the primary democratic institution in Wales, its position in the constitution of the UK and its standing in the eyes of the public.
In paying tribute to her predecessor Elin Jones AM said: "Dame Rosemary Butler has been an excellent ambassador for the Assembly over the past five years."
She has broken down barriers to participation in the democratic process in Wales, particularly amongst women through her Women in Public Life campaign; for young people by placing them firmly at the centre of Assembly business and created more opportunities to hold the Welsh Government to account.

I look forward to building on her the success she has had in making the work that we, as Assembly Members, do here at the Senedd.
– Elin Jones AM, Presiding Officer for Wales
Former Plaid Cymru leader Dafydd Elis Thomas is backing the Labour candidate in the North Wales Police Commissioner election.
Read the full story ›
Former Plaid Cymru leader Dafydd Elis-Thomas has called on voters in North Wales to make Labour either their first or second preference for police commissioner. Lord Elis-Thomas is standing as a Plaid Cymru Assembly candidate but says that in the police commissioner election on the same day, voters "need to think and act tactically".
I'm calling on all supporters of Plaid Cymru, the Conservatives and the Liberal Democrats right across North Wales to cast either their first or second preference vote for Labour's David Taylor on Polling Day, to stop UKIP from inadvertently benefiting.
– Dafydd Elis-Thomas
At the last police commissioner election, Dafydd Elis Thomas backed Labour's Tal Michael in North Wales. But unlike now, there was no Plaid Cymru candidate although many in the party backed the independent Winston Roddick, who went on to win.
In police commissioner elections, voters are asked to express two preferences on a single ballot paper, so Lord Elis-Thomas has left open the possibility of voting Plaid Cymru as a first preference and putting Labour second. That would only help Labour in a run-off against a third party, which the former Plaid leader says he fears could be UKIP. But he went on to say that it was Labour that had the candidate "who can unite our region".
I know he would make an outstanding commissioner, bringing a much-needed new energy and enthusiasm to the role.
– Dafydd Elis-Thomas
Two years ago, Plaid's leader, Leanne Wood, sacked Lord Elis-Thomas a chair of an Assembly committee. He had criticised her for describing a vote for UKIP as "a vote against Wales". Last year he survived moves to deselect him as a candidate. He was backed by his constituency party members after he agreed not to criticise Plaid Cymru policy without discussing it with them first.
Five candidates are standing for election as Police and Crime Commissioner for North Wales:
Arfon Jones -Plaid Cymru
Julian Sandham -Independent
David Taylor -Labour
Simon Wall -UKIP
Matt Wright -Conservative
Advertisement
Dafydd Elis-Thomas is expected to try to challenge his removal from the committee chair and has called for the Assembly's committees to be more independent of the political parties.
Plaid's Health spokesperson Elin Jones says the party 'isn't against that discussion' but that it should be held as part of a wider review of the Assembly's rules and not' in the context of one instance.'
Welsh Labour has sought to link the sacking of Dafydd Elis Thomas to another controversy facing Plaid Cymru to claim that the party is 'rattled' ahead of May's European elections. A spokesman said:
Plaid Cymru members might very well ask what is really going on here, and why it is that Dafydd Elis Thomas is continually slapped down by his party leader whilst others escape discipline. Despite repeated calls to do so, Leanne Wood refused to criticise Jonathan Edwards' unacceptable comments about Wales captain, Sam Warburton. It seems that members of her senior leadership team get special treatment.
Plaid Cymru are obviously incredibly rattled at the prospect of losing their seat in the European elections. But, everything they are doing at the moment – talking up UKIP as a threat, disciplining their most recognisable and popular AM and letting Mr Edwards run amok on twitter – this is all making Jill Evans' defeat more, not less likely.
– Welsh Labour spokesman
In this extract from my interview with Dafydd Elis Thomas following his sacking he explains why he was so opposed to the anti-UKIP criticism by his party's leader Leanne Wood. It was that opposition, and his public expression of it, which led to the action she's now taken against him.
He also says that he only became aware that Leanne Wood was planning to use the term 'un-Welsh' about UKIP's policies in her leader's speech to Plaid Cymru's conference when he read it on the ITV Cymru Wales website.
In the event, she didn't use the term and sources close to her say it was explained to him at the weekend that the term and the speech referred to 'values not nationality.'
Lord Elis-Thomas rejects my suggestion that the underlying reason for his opposition is that he has never been reconciled to Leanne Wood's leadership, saying 'it's not a matter of who the leader is; it's where the leadership is taking us.'
He says that direction should be focussed on improving devolution following the Silk Commission's report rather than making negative attacks on other parties.
Dafydd Elis Thomas says he may challenge his removal as chair of the Assembly's Environment Committee. Plaid Cymru leader Leanne Wood has said he will no longer be the party's nominee for the rôle.
Load more updates