Advertisement
Welsh singing sensation Katherine Jenkins has announced that she has pulled out of Llangollen International Musical Eisteddfod on July 5th after receiving medical advice.
I have been looking forward to and have been preparing for my return to Llangollen International Musical Eisteddfod for many many months, not only because it is one of my favourite venues but because this was my opportunity to perform my dream role. I am devastated at the timing of this illness during the most crucial rehearsal period."

Under the circumstances, I was delighted and thankful to learn that Kate Aldrich is available to step in and I am certain she will create a brilliant and wonderful evening for all. I just wish I could be there.
– Katherine Jenkins
This year's festival is underway this week - and it's just been announced that Katherine Jenkins will open next year's Llangollen Eisteddfod. The mezzo soprano will fulfil a lifelong dream with a performance of the opera Carmen.
The mezzo soprano says she's delighted to return to the iconic festival for the first time in six years.
She will perform a concert version of Georges Bizet's opera Carmen on the opening night of the 2016 Eisteddfod. The opera tells the tale of the downfall of Don José, a naïve soldier seduced by the fiery Gypsy.
I'm really excited as it something I always wanted to do. I studied Carmen at the Royal Academy of Music before I graduated. It's special as it was written for a mezzo soprano.

I've always talked about doing this and it will be the first time fans will be able to hear all the arias in one evening.

I do usually include several operatic arias in my concerts but I have never condensed and performed all the arias from a single opera into one concert.

It's something I'm really looking forward to; it's always been a dream of mine to perform Carmen.
– Katherine Jenkins OBE
Katherine Jenkins dedicated her OBE to members of the UK's forces serving around the world.
The singer, who is also a trustee of the British Forces Foundation, described the honour as "a special thing."
My award was for services to music and charity, I definitely put most of that towards my work with the military and my charities like Macmillan (Cancer Support).

To be recognised for the things that I've done with the military is a really special thing for me and I feel it should be shared with all of them really, all our military personnel around the world.
It boosts morale, it shows them that the UK public really appreciate everything they do and think the world of them.

It's not a political thing, it's about showing support for the men and women - they go where they're told and they put their lives on the line, and I have massive admiration for that.
She said Prince Charles commented on her hat, saying he "loved the colour."
Singer Katherine Jenkins has collected her OBE from the Prince of Wales at Buckingham Palace.
The Neath-born operatic star, who has had a string of hits and has performed for royalty many times, was awarded an OBE for her services to music and charity work.
Advertisement
Katherine Jenkins has been exploring the history of some of the most important pieces of ancient jewellery found in Wales. As part of ITV's Britain's Secret Treasures programme shown last night, she looked at the discovery of the Boverton Hoard in 2005. The Iron Age find is around 2,000 years old.
Katherine Jenkins has returned from her morale boosting mission to Afghanistan where she performed special concerts for British troops at Camp Bastion.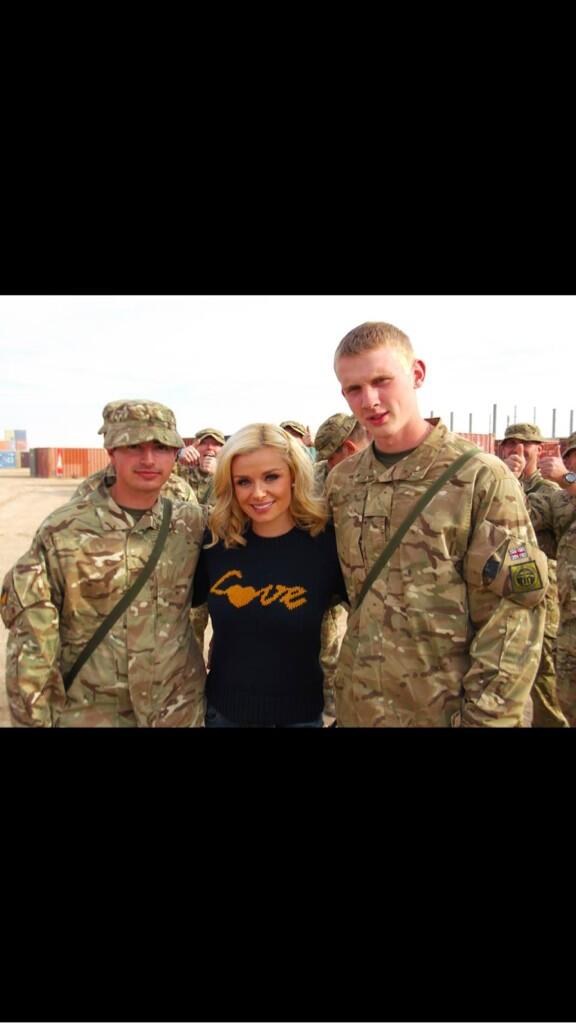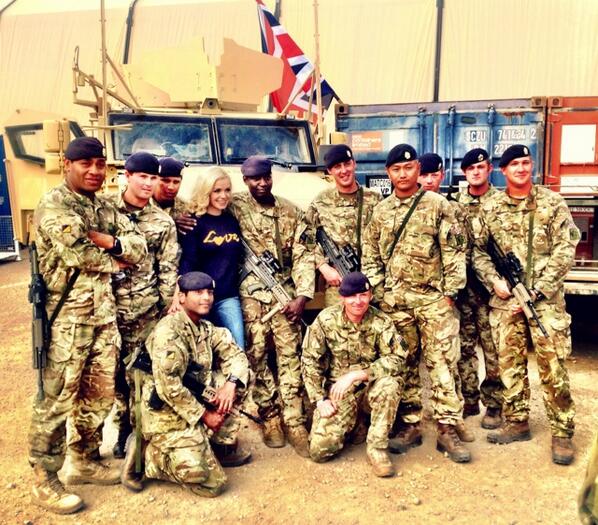 Katherine Jenkins has performed two special concerts for troops at Camp Bastion in Afghanistan.
Click below to watch a video of her performance.
Load more updates