Welsh actor Michael Sheen has been unveiled as President of the Wales Council for Voluntary Action.
Read the full story ›
Welsh actor Michael Sheen joined Piers and Susana on the Good Morning Britain couch this morning to discuss the Syrian conflict.
Read the full story ›
Advertisement
Toogoodtowaste collects household goods and redistributes them via charity shops, helping low-income households and providing training.
Read the full story ›
The funeral is underway of Rhymney mining campaigner Dave Green. It was feared he could have had a pauper's funeral, but following a fundraising campaign backed by Hollywood actor Michael Sheen a big funeral has been held for him.
Newport-born Sheen could not attend the funeral due to filming commitments but sent a floral tribute, reading: 'In memory of Dave Green - a strong voice used well. Rest in peace, Dave. It was an honour to meet you. Michael Sheen'.
Dave Green was a well-known campaigner against open-cast mining in Rhymney and a member of United Valleys Action Group.
He lost his battle with cancer last month - but died with no money and no family.
Newport-born Sheen met the 73-year-old while filming a documentary and was among those who backed a campaign to give Mr Green a proper send-off.
More than £4,000 has been raised by the local community for the funeral this afternoon.
Hollywood actor and Unicef ambassador Michael Sheen has been meeting young people in Swansea today, to unveil the city's new commitment to children's rights.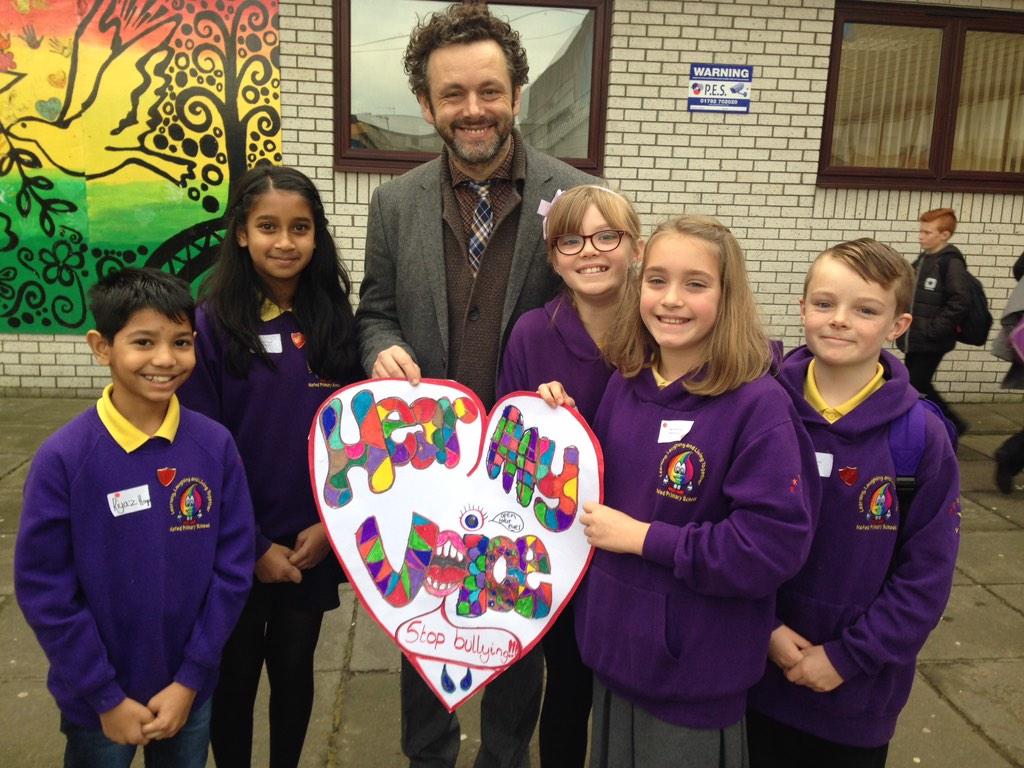 Sheen, who is from Port Talbot, spoke to pupils from Hafod Primary School and Pentrehafod Comprehensive School, to celebrate the 25th anniversary of the United Nations Convention on the Rights of the Child.
Happy 25th Birthday to the United Nations Convention on the Rights of the Child! #UNCRC25
Swansea Council is introducing the Children and Young People's Rights Scheme - which will mean council officers and members have to pay due regard to children's rights in all decision-making.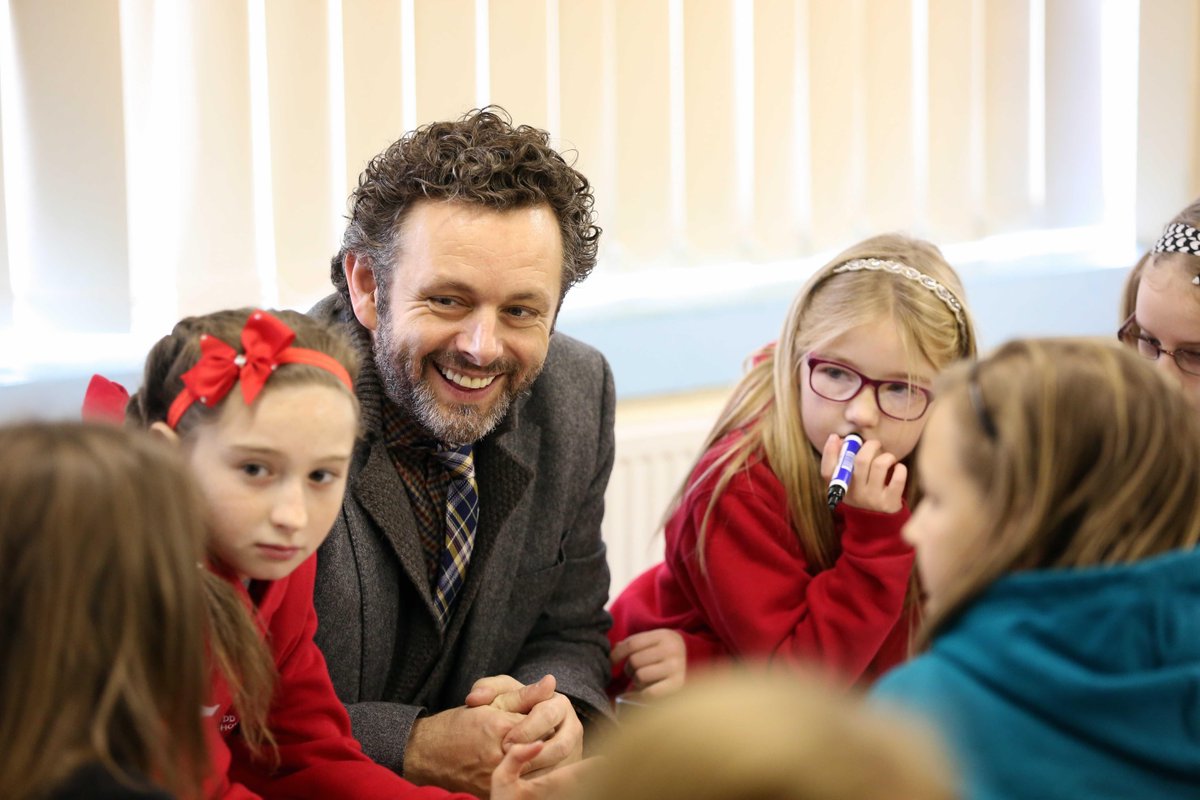 Swansea says it is the first local authority in the UK to voluntarily make a public commitment to children's rights.
Advertisement
Newport City Council has responded to an open letter by actor Michael Sheen, criticising it for demolishing the city's Chartist Mural.
The council says the decision to remove the mural was made last year.
It says Sheen's letter is "interesting" and "contains some practical suggestions which the council will consider."
His ideas include looking into the possibility of students from art schools and design courses working on a new commemoration of the Chartist uprising of 1839.
The Hollywood star, who was born in Newport and grew up in Port Talbot, took out a full-page advert in the South Wales Argus to write about the 'absurd and tragic' decision to demolish the mural.
The mural's future has been on public record since March 2012, when a planning decision and separate public consultation confirmed that the mural would have to be demolished and the preferred option as a result of the consultation was for it to be reproduced on tiles.

More recently, as Cadw did not list the mural and Newport City Council did not have £625,000 to remove and preserve it, we understand that these decisions have been difficult to accept for Newport residents both near and far.
The council found Mr Sheen's letter very interesting. It is forward-thinking and contains some practical suggestions which the council will consider.

We also echo Mr Sheen's call to "focus on how we can celebrate the past, connect it to the present and look hopefully to the future".

We are currently asking all members of the public to give us their views on a new commemoration of the Chartists details of which are on the council's website.
– Newport City Council spokesperson
The South Wales Argus has published an open letter from Welsh actor Michael Sheen to the people of Newport, criticising the local council for demolishing the Chartist Mural in the city centre.
The Hollywood star was born in Newport, and brought up in Port Talbot.
The mural, which depicts the 1839 Chartist uprising to free political prisoners, was pulled down two weeks ago to make space for a new shopping centre, amid protests from local people.
Sheen writes: "the vicious irony of something created to celebrate those who risked much for the good of all, being wiped out without consulting the people themselves, and under the auspices of a Labour-led City Council serving the needs of profit above all else, is both absurd as well as tragic."
He also says: "That so little was done, or was able to be done, by us, in order to stop this from happening, brings shame to us all."
The actor urges people to spread the word about the Chartists, and has some suggestions on how a new mural could be created.
Fresh from receiving his accolade for Best Actor at the BAFTA Cymru awards last night, Michael Sheen visited his home county of Neath Port Talbot today.
He was giving out the awards rather than collecting them this time though - to schools - which are doing their bit for the environment. Joanna Simpson reports.
Load more updates