Former Wales rugby international Rhys Williams says the World Cup shows the country has "more world class players than anticipated."
Read the full story ›
Assembly committee say Cardiff Central station "not up to the demands" of big events. They are calling for improvements after RWC delays.
Read the full story ›
Advertisement
A National Assembly Committee will question why there was such 'travel chaos' on match days in the capital.
Read the full story ›
AMs to quiz train companies for "disorganised" and "poor" service during Rugby World Cup as tournament organisers reveal their frustration.
Read the full story ›
Villagers from Nigel Owens' home village in Carmerthenshire are celebrating his selection as referee for the World Cup final.
Read the full story ›
Residents of Nigel Owens' home village have honoured his World Cup Final achievement.
A picture posted online by Nigel shows residents of Mynyddcerrig, near Carmarthen, underneath a banner congratulating him on being made referee for rugby's most prestigious match.
Had a tear to my eye seeing this. People of Mynyddcerrig my home village you make me so proud of where I am from. https://t.co/c41f2HWkhd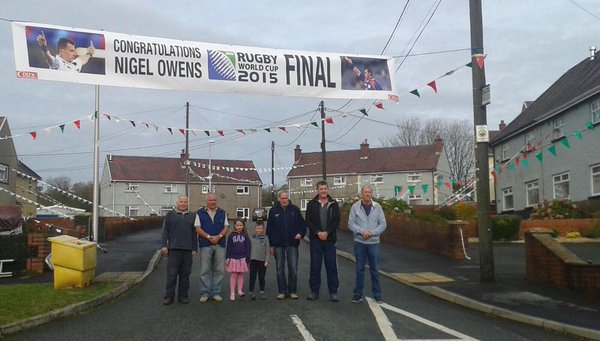 On seeing the banner, he said it brought "a tear to my eye".
Advertisement
A rugby superfan has claimed a world record for the most rugby world cup games attended in a single tournament.
Read the full story ›
Wales' Rhys Priestland will take an 18 month break from international rugby to concentrate on his club game
Read the full story ›
Problems around public transport during Rugby World Cup matches in Cardiff are to be examined by a National Assembly committee.
Read the full story ›
John Devereux, a former international rugby player for Wales and the British and Irish Lions, has told ITV News that the Wales team need to look at why they lack that 'cutting edge'.
The former right-wing, who played for the national side between 1986 and 1989, also criticised the style of play Warren Gatland has brought to the side.
Watch Devereux's full interview below:
Load more updates