A memorial has been unveiled to commemorate those who died in mining tragedies in Wales.
Mining disasters at Aberfan, Six Bells and Gresford just some that stand out in Welsh History. Megan Boot has been looking at the personal stories behind some of those tragedies.
Today marks the centenary of the Senghenydd mining disaster in which 439 miners were killed. Today, the small town came together to remember those who lost their lives and the families they left behind.
A monument was unveiled to mark the anniversary of the disaster and other tragedies across Wales, as Carole Green reports.
Advertisement
The First Minister has taken part in a memorial service marking the centenary of the Senghenydd mining disaster.
Thousands turned up at Senghenydd memorial today to honour all the Welsh miners who have died - a brilliant tribute http://t.co/D3j7ocuusr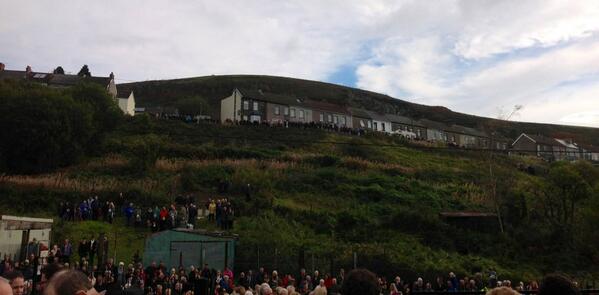 We'd like you to send us your memories of the mining industry and what it meant to you. We'll include some of them in our programme tonight, and here on our website.
Here's how you can get in touch:
Email: wales@itv.com
Facebook: search ITV Wales
Twitter: @ITVWales
One man has marked the centenary of the Senghenydd mining disaster in a special tattoo. It reads: "14th October 1913 In Memory of 439 Lost".
He told ITV News it took 6 hours to complete.
Advertisement
Bill Richards was at the scene of the Cambrian mining disaster in Clydach Vale in 1965, in which 31 miners were killed.
Here, he talks to ITV News about his memories of the disaster.
Load more updates