Monmouth MP David Davies has described what he saw and heard as he walked close to where an alleged knife attacker was shot by police at the Palace of Westminster. He said he heard gunshots and ran for cover.
I was with Grant Shapps MP in New Palace Yard. We heard shouting, then we heard at least one shot -I thought it can't be for real- then more shots. We got down on the floor. I was behind a pillar, then I took a chance and ran back to Portcullis House [where MPs have their offices].
– David Davies MP
Mr Davies said MPs had now been moved to a different area but he wouldn't say exactly where he was. He added that the police were doing a fantastic job and his thoughts were with the officer who had been attacked.
Advertisement
After a drop in its poll rating, Welsh Labour points to Carwyn Jones' relative popularity.
Read the full story ›
The latest Welsh Barometer poll puts Labour on 33% in a Westminster election, its lowest support in Wales since it lost power in 2010.
Read the full story ›
Hundreds of steelworkers are marching today to highlight the crisis in their industry as a shortlist of bidders was being drawn up for the UK assets of Tata.
They are calling on the government to "ensure the responsible sale of Tata Steel's UK assets" and to deliver "a proper industrial strategy that supports the entire steel sector".
The board of the Indian conglomerate are meeting in Mumbai to discuss the prospects for a sale which would save thousands of jobs.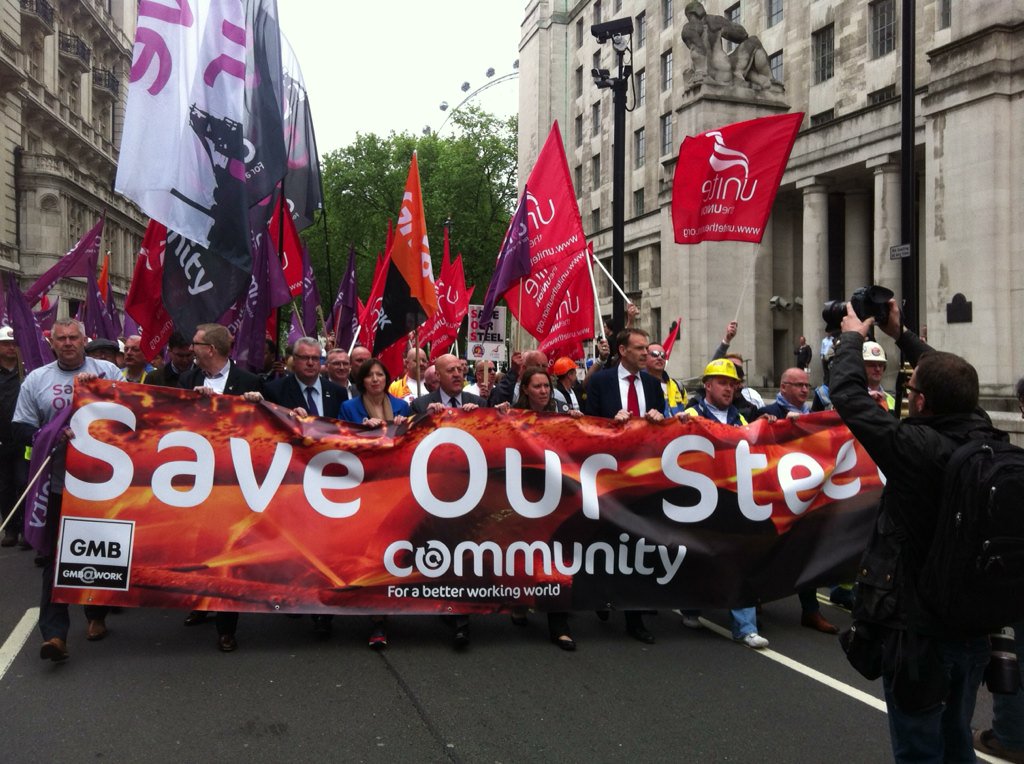 Voters' trust in Westminster politicians falls the further away from London they live, according to a new survey.
While almost a quarter of those questioned in London (23%) said they would trust politicians in Westminster to allocate spending within their region, the level is lower in the regions and devolved nations:
19% in the East of England
17% in the South of England
15% in the Midlands
14% in Scotland and the North of England
13% in Wales
2% in Northern Ireland
Unveiling the survey as its annual conference opened in London, the Chartered Institute of Public Finance and Accountancy (Cipfa) called for more devolution of spending and revenue-raising powers away from Westminster to the regions and nations of the UK.
As trust ebbs away from Whitehall, politicians in Westminster urgently need to make sure that they are empowering and equipping local leaders with the both the means and the powers to ensure that devolution works for local communities.

Westminster cannot just devolve the risk of spending reductions without also devolving the responsibility for raising revenue to meet local demand.
– Rob Whiteman, Chief Executive Cipfa
The survey asked around 2,000 people across the UK.
Advertisement
A poll for tonight's Sharp End shows that an Assembly election now could give Labour an overall majority, with Conservative losses to UKIP
Read the full story ›
Load more updates