View all 98 updates ›
Leanne Wood victory in Rhondda 'shock result of election'
Leanne Wood's victory in the Rhondda can be confidently called the shock result of this election, even with some seats still to declare.
The Plaid Cymru leader took a huge political risk by deciding to contest her home constituency, a decision she took when it was not certain that the option of standing on the regional list as well would be available.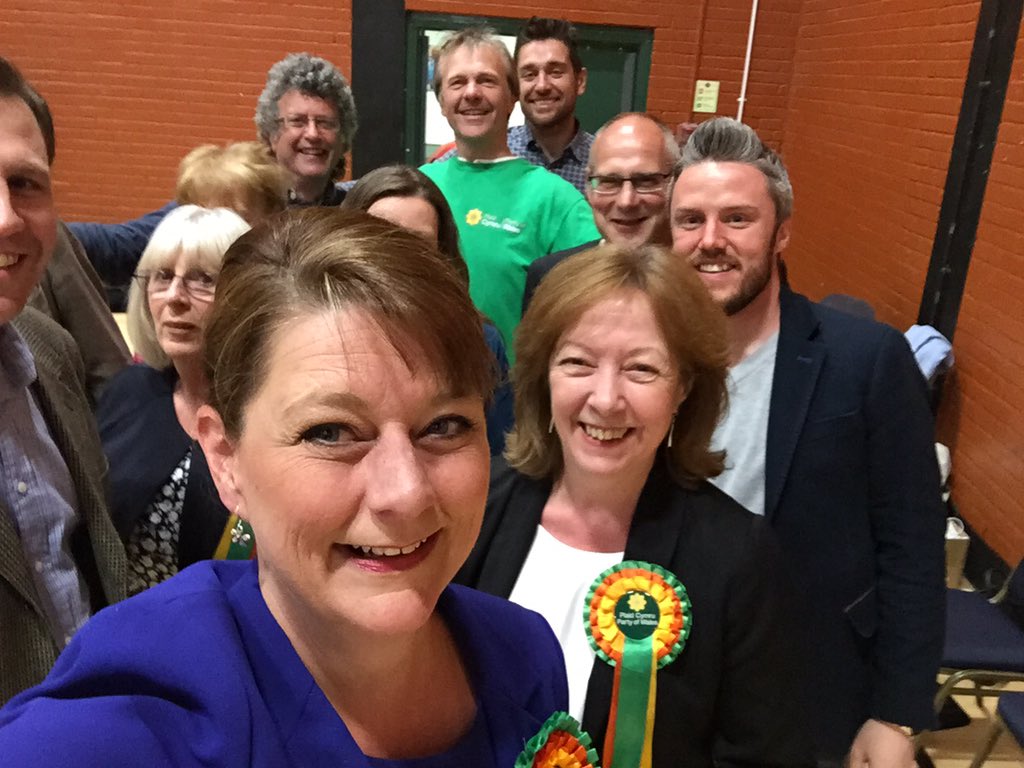 Plaid Cymru did win the Rhondda in the first Assembly election, in 1999 but Labour had since rebuilt its vote and party organisation under Leighton Andrews, a formidable political figure, who will be a major loss to Labour.
He was expected to continue as minister for public services, driving forward controversial local government reforms.
More on this story
Earlier this week leader Nigel Farage described Neil Hamilton's appointment as 'unjust and a deep act of betrayal'.

It's the first time all sixty newly elected Assembly Members will meet at the Senedd. The position of First Minister will also be announced.

Carwyn Jones holds meetings with opposition leaders as he seeks to become First Minister again after the Welsh election