The friends of a man who died when he was thrown from the cab of his tractor have started a campaign to get farmers to wear seat belts.
Read the full story ›
Avon and Somerset Police have released a picture of a woman who appears to be driving her car with a with a parrot on her shoulder.
Talk about back seat driving!
Sorry, this content isn't available on your device.
Advertisement
A man whose father was killed when a lorry driver fell asleep at the wheel has released a video of the incident.
Read the full story ›
Motorists in Somerset face a diversion of up to 38 miles - as a 0.2 mile stretch of road is closed for works.
Read the full story ›
Groundbreaking driving lessons for five to ten year olds have been launched in Cheltenham.
Read the full story ›
People living on Rownham Hill near Leigh Woods say despite multiple accidents in recent months no action is being taken.
Read the full story ›
Advertisement
Coldplay have posted on social media in support of a campaign in Devon and Cornwall to try to keep young people safe on the region's roads.
The Honest Truth is a partnership between local emergency services and driving instructors. It's targeting young drivers and passengers as they represent a high proportion of those killed and seriously injured in crashes.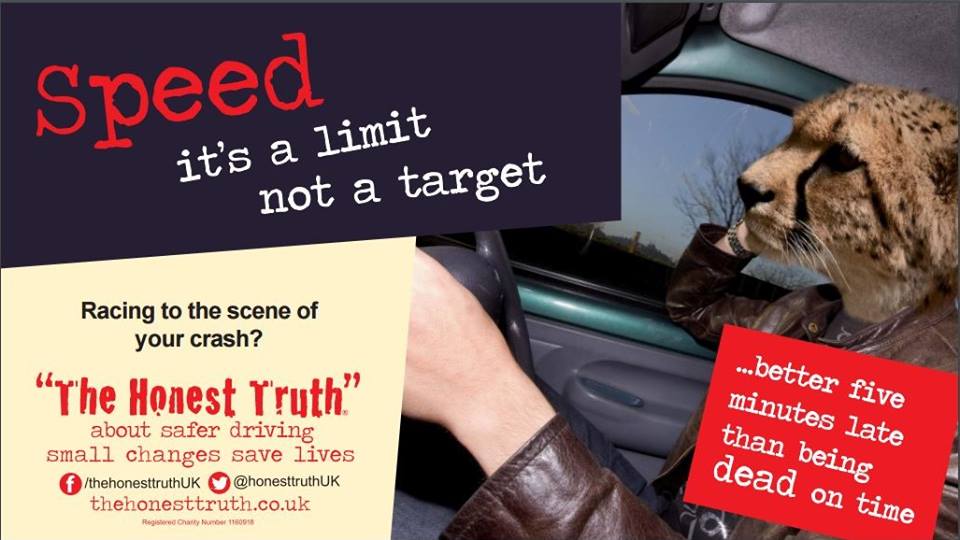 A study into road behaviour in Wiltshire could help inspire a country-wide removal of white line markings in an attempt to slow drivers down.
The study by Wiltshire County Council between 1997 and 2003 found that not reinstating the centre lines on a number of resurfacing sites led to a reduction in injury, collisions and traffic speeds.
Research has shown motorists drive more slowly on roads without the central white line - cutting average speeds by 13%.
The Times reports that following trials in Wiltshire, London and Derby, pilot schemes have been drawn up in north Norfolk.
In a trial study, TFL found "centre line removal introduces an element of uncertainty which is reflected in lower speeds".
The study suggeststhe centre line can provide drivers with a sense of confidence that no other drivers will "encroach" on their side of the road, and that some drivers may position themselves right next to the central white line because they believe it to be their right to do so - a practice that can lead to increased risk of collisions.
There is some opposition to the plans however - Paul Watters, head of roads policy at the AA told the Times "a simple pot of paint can save lives".
An Exeter company has developed a gadget that can reduce fuel consumption in commercial vehicles, and reduce accidents as well.
Read the full story ›
Load more updates